What would you do if you have a daughter and was dating a guy just like you? You will probably going to panic a little too.
Daughters are like the apple of their dad's eyes and you are going to take that apple with you and you will do god-knows-what with her! Of course, he is not gonna completely cool with it. But you can remain on neutral grounds with your girlfriend's dad if you play your cards rightly. And in some time, maybe he will gonna actually accept you as a precious part of their family. Here is a list of 7 handy tips for all the boyfriends who are gonna meet their girlfriend's dad for the first time:
Handy tips for boyfriends for first time meeting with their girlfriend's dad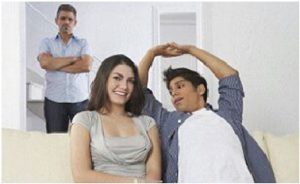 1. Do not touch her during the time you are in her house
An absolute no-no! Of course, you may be in love with your girl; but her father is the alpha male in the house and obviously it's his property. If you lay a finger on your girlfriend and incase he sees you; you will gonna start the season from bottom and it will definitely leave a negative impact on him.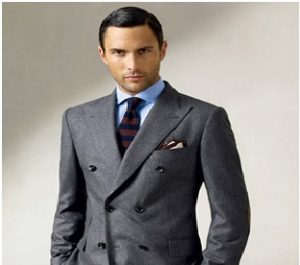 2. Iron your clothes, comb your hair, brush your teeth and cut your nails!
Inshort do everything in order to become a much sophisticated man just like him. You should look presentable infront of him, but don't overdo it. Meet the man as a man and not like a kid.
3. Get your smile right
Oh yes, your smile may sometimes looks creepy too. And it will gonna trigger every alarm in your girlfriend's dad head. So, please smile naturally and don't smile like a perv.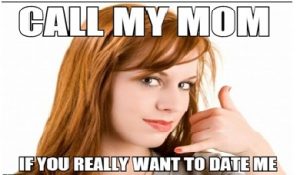 4. Woo the siblings and the mother
Mothers are the same everywhere. They are mothers and you should get the mothers. Treat her mother as your own mother and you have won the half game already! And then comes the siblings. So, if you are sweet and cool with the rest of her family; then naturally the father has to like you.
5. Sit at one place and don't move around a lot
Do not roam around. Do not fidget. Sit in a place just like a good boy. Always remember that its your first day in that house; so don't behave like a son-in-law.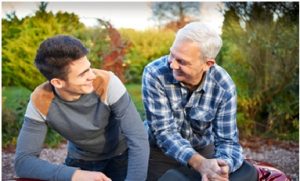 6. Do not talk about religion, politics and your views on marriage
Yeah, you are progressive and also have liberal views. Although, there is a good chance that her father is also liberal; but he may be a conservative too! So, keep your personal views within yourself unless asked about them.
7. No dillydallying on the phone
Obviously, the older generation hates how the new Smartphone generation behaves. Its better to give your Smartphone a break. So, try to keep it on silent and just talk to them, giving them all your attention.
Also, always laugh at his jokes. Seriously, it's just another way to get some space in his good books!
Image Source: Image1, Image2, Image3, Image4, Image5, Image6