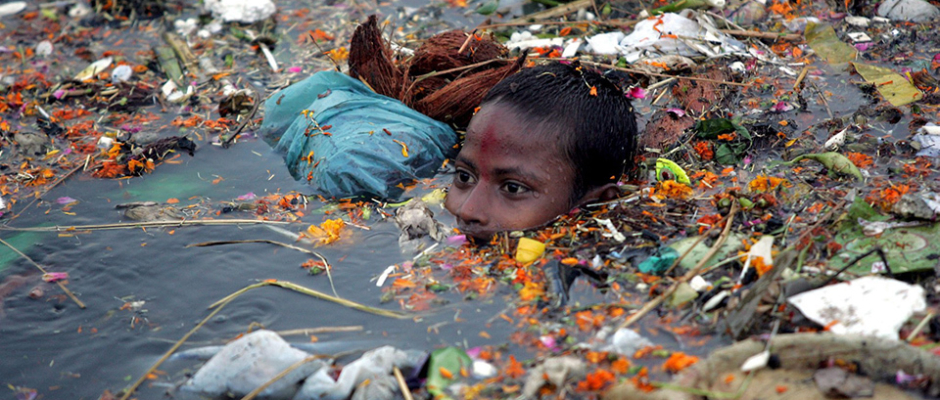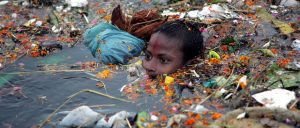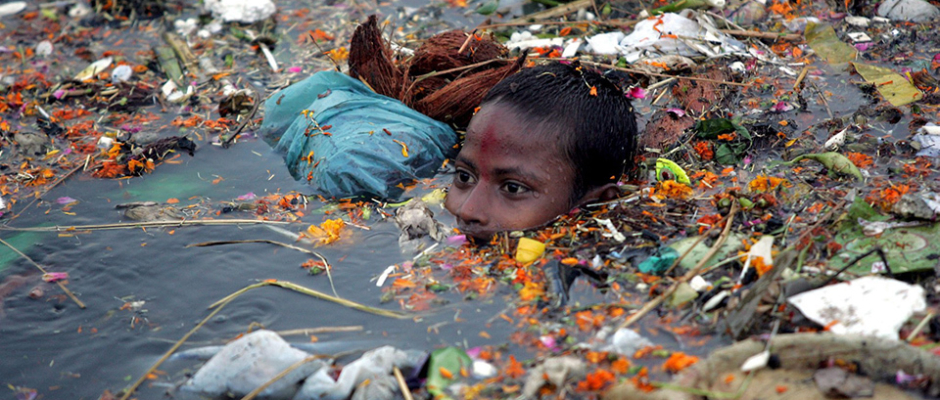 The Ganges, also Ganga, is the most sacred river to Hindus. It serves as a holy water to people to cleanse themselves of their sins and offer prayers. It has remained a symbol of religious importance and spiritual faith for many centuries. On November 4, 2008, the Ganga was officially declared as India's National River. It is also a source of living for millions of people who live along its course and depends on it for their daily needs. But as we know there is always another side to a story.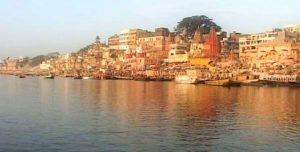 Our national river is also one of the most polluted rivers in the country. The quality of its water is decreasing day by day and becoming worse. Because of this, it has now become unsuitable for drinking as well as for agricultural purposes as the water contains harmful toxins that are hazardous to health.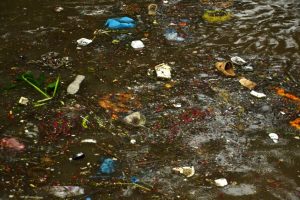 Coliform Bacteria is a type of bacteria that indicates how pure the water is. The level of coliform bacteria should be 50 for drinking and 5000 for agricultural purposes. However, at present the level of coliform in Ganga at Haridwar is 5500. A survey organized by UEPPCB (UTTRANCHAL ENVIRONMENT PROTECTION and POLLUTION CONTROL BOARD) slotted the river into four categories. A being fit for drinking, B for bathing, C for agriculture and D is for excessive pollution level. Common source of the pollution to the Ganga is coming from humans in the form of feces, urine and sewage directly into the river.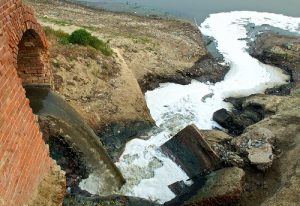 About 1.4 billion liters of untreated sewage is disposed off into the Ganga from the each of the 27 cities located on its banks. The amount is even higher during the pilgrimage season. The State of Uttar Pradesh alone accounts for 50% for the pollution in the river. Among them, ten cities where Ganga is most polluted are Allahabad, Varanasi, Kanpur, Haridwar, Patna, Ghazipur, Mirzapur, Bhagalpur, Ballia and Buxar.
1 Allahabad:
It is one of the holy places where thousands of people take a dip to pure their soul. But condition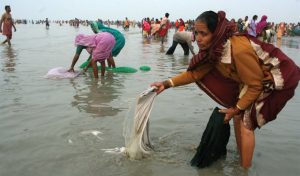 of Ganga here is the worst of all. Water here is now unfit for drinking as well as for bathing purpose as the biochemical oxygen demand (BoD) level has exceeded the limit for water that will be good for drinking and bathing.
2 . Varanasi:
It is also a holy place; but the condition here is also like Allahabad. Both these cities are facing the same problem.
3 . Kanpur:
Here, Ganga is very dirty and synonymous with pollution in every people's heart. Whenever Kanpur is mentioned, people also mention how dirty Ganga here is. There are many ghats in Kanpur and because of that many wastes reach Ganga thereby polluting it badly.
4 . Haridwar:
The quality of water is below the limit, which is set for purity by Pollution Control Board. This has been reported by the recent study of an NGO. Continuous discharge of wastes and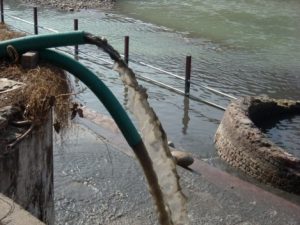 effluents from drains results in polluting the water.
5 . Patna:
Here the same trend goes for Ganga. Water is not fit for bathing as well as for drinking purpose.
6 . Ghazipur:
This is in Uttar Pradesh and UP alone contributes about 50% for polluting the Ganga. Same level of pollution is seen here also.
7 . Mirzapur:
Another City in UP and another place which contribute a lot in polluting Ganga.
8 . Bhagalpur:
It is the third largest city in Bihar and the largest city in Eastern Bihar. The River Ganga is not clean here as well. Numerous projects had been passed; but none were so effective that could make Ganga clean here.
9 . Ballia:
The water is not clean here as well; but not much polluted as the big cities.
10 . Buxar:
A small city; but still not been able to keep Ganga clean.
Image Credits : Image 1, Image 2, Image 3, Image 4, Image 5, Image 6