We all know how beautiful and precious a diamond is. There is no lady on the earth who doesn't want to wear diamond in her lifetime. Keeping that in mind, let's see what the actual cost of most expensive diamonds in the world is.
Here is the list of top 11 most expensive diamonds in the world today: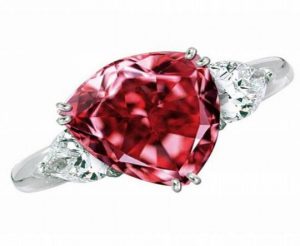 1. Moussaieff Red
The cost of this diamond in the market is around $20 Million. Yeah, you read it right. It weighs 5.11 carats or 1.022 g with a Trillian cut. Once founded by a farmer in 2000 was then sold to William Goldberg Diamond Corp. Finally, Shlomo Moussaieff an Israeli Jewelry designer bought it.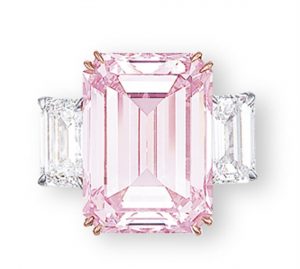 2. Perfect Pink
Perfect Pink diamond weighs 14.23 carats and an anonymous buyer bought it in 2010 from Christie's Hong Kong. There are two D-Flawless diamonds of 1.73 and 1.67 carats each on the Perfect Pink Diamond. The value of this diamond is approx $23 Million.

3. Cullinan Heritage
This is the world 19th largest diamond ever found. Currently Chow Tai Fook Jewellery bought this 507 Carat diamond for $ 35.3 Million in the year 2010. Cullinam Heritage Diamond cost around $35.3 Million.

4. Princie Diamond
From the royal family of Hyderabad, Van Cleef And Apparel bought 3 largest Pink Diamond in world. You will be shocked to know that these diamonds are 300 years old and they weighed around 34.65 carats or 6.93 g. This diamond is said to have a cost of $40 Million.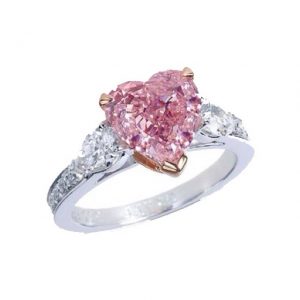 5. Graff Pink
This is one of the greatest diamond discovered till now. It is a 24.78 carat rare pink diamond which was bought by Laurence Graff in 2010 auctioned. The cost of this diamond is $46 million.

6. Wittelsbach Diamond
Known for it's internally clarity, Wittelsbach Diamond is a 31.06 carat fancy deep-blue diamond which was founded in the 16th century. The original owner of this diamond was Philip IV of Spain. Later on in 2008 Laurence Graff bought it and then after making few changes sold it to emir of Qatar, sheik Hamad bin Chalifa for $ 80 Million.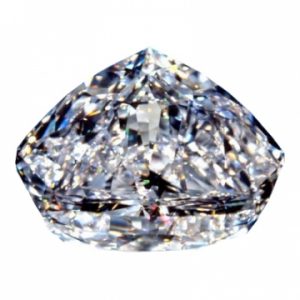 7. Centenary Diamond
Centenary Diamond was discovered on 17th July 1986 in the Premier Mine. It was among the largest diamond that this mine has produced. It weighs around 273.85 carats or 54.77 g and is rated as Grade D which is the highest for colorless diamonds. The approx cost of this diamond is said to be $90 million.

8. Steinmetz Pink Diamond
Currently this diamond is owned by Steinmetz Group. This 59.60 Carat oval shaped pink diamond is the largest diamond rated as Vivid – Pink. It cost around $100 Million and was revealed to the world in May 2003.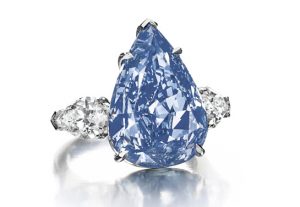 9. Le Bijou du Roi
Le Bijou Du Roi also knows as The Hope Diamond is the most famous diamond in the world. Originally this diamond was originated from India, but then it moves to France, then Britain and then US where it is being placed in the Smithsonian Natural History Museum. Its cost is $250 million and rated as a Type IIb diamond with weighs 45.52 carats or 9.10 g.

10. Star of Africa
This Is the largest gem quality diamond to be found in the history. The cost of this diamond is expected to be $2 billion and it weighs around 3,106.75 carats or 6211.35 g. This is the world most expensive diamond till now.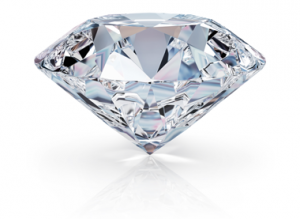 11. Kohinoor
While going through the list you might be thinking where is the Koh-i-noor Diamond in the list. The reason behind is that it has never been auctioned, so the actual value of the diamond was never found out. Koh-i-noor Diamond was always looted and illegally possessed by Indian rulers. Today it is part of the British Crown Jewels.
These are sexiest and coolest expensive diamond in the world. Share the list with your loved ones (specially girls).
Image Source- Featured Image, Image1, Image2, Image3, Image4, Image5, Image6, Image7, Image8, Image9, Image10, Image11