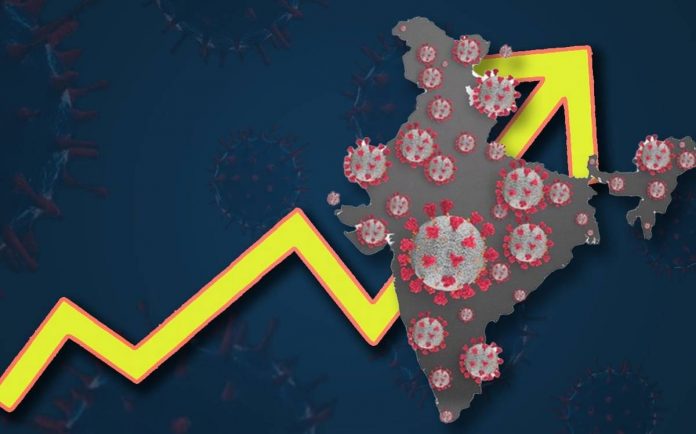 The second Covid wave is sweeping across the country with such alarmingly high rates of infection that it should portend big trouble for the health of the nation. The pandemic wrought destruction continues to foment great havoc on the lives, livelihood, and the economy will amount to an understatement looked at from any angle. What appeared to be under control just a month back vis-à-vis confirmed infection rates have skyrocketed in few weeks touching a grim milestone and a dubious distinction recently of one lakh cases. None of us would neither wish to look at these depressing numbers nor count amongst the statistic as one as the dance of devastation endures.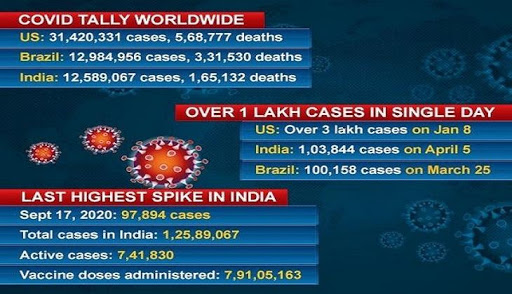 PC: News Agencies
With this unwanted achievement of one lakh infection cases per day, India joins the United States of America as the only other country to have breached the six-figure mark. The only sign of relief visible is the fatality rates which is still not a great cause of concern as compared to the first Covid wave. However, with the confirmed infection rates seeing a dramatic rise in the last few weeks, the proportionate rise in the fatality rate could ensue is what the experts fear. The experts warn that the anticipated peak will be reached in the later stages of April or early May and it is dreadful to even think as to what the infection rates could be in the coming days.
As compared to previous months, the health infrastructure has received a significant boost and the medical experts are well prepared to handle the crisis arising out of the virus menace. The vaccination drive underway should also aid considerably in taming the virus from going beyond the realms of control to a great extent. Gradually opening the category of beneficiaries to receive vaccines has bolstered the government's efforts at inoculating vulnerable people from the vagaries of infection. Unfortunately, the population density of the country is a big challenge and the pace of administering the jab has not picked up on expected lines. Urgency should be shown.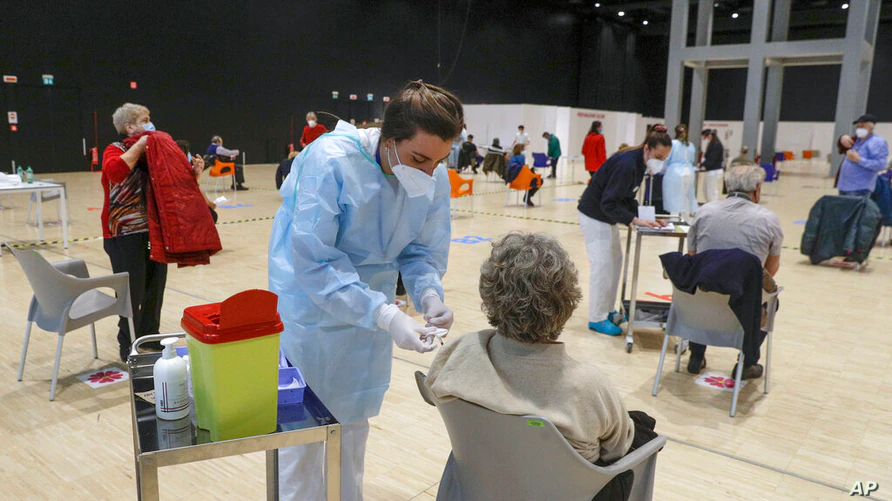 PC: Polygraph
Present times are extremely challenging as uncertainty looms large amid talks of imposing blunt measures like lockdown, semi-lockdown, night curfew, and some more restrictions with the hope to break the chain. Maharashtra, as the unsavory leader of the infection rates in the country, has already listed out new guidelines in the state to tackle the grim scenario being played out there on the back of more than 57,000 confirmed Covid cases in the last 24 hours. Few other states are following suit with their own set of restrictions to curb the unabated spread of the virus. As uncertainty reigns supreme, the governments will have to act based on emerging situations.