Ever since China's uncalled-for aggression and ambitious expansionist move on the Eastern borders of Ladakh that resulted in the bloody Galwan valley clash, the Indian establishment has steadfastly stood up to the Dragon Nation is not only responding adequately but also shown every intention of getting rid of those soft gloves whilst handling sensitive issues. The narrative on the ground has changed considerably from being accommodative towards earlier practices of ignoring Beijing's border transgressions by allowing trade and commerce to flourish as if nothing happened while our gallant military personnel laid down lives defending the sovereignty of the nation.
The Indian government has made it plain that it can no longer be business as usual modus operandi when the two nuclear-powered nations are positioned in an eyeball-to-eyeball confrontation on the line of actual control. For too long, the Indian side is viewed as going soft on matters concerning China, especially those issues riling the Chinese, and bending over backward to keep the other side in good humor. Of late, the Indian think-tank has stuck solidly as well as matched equally with every single move right from strengthening border infrastructure to positioning military personnel to pile on arms & ammunition against the Chinese move.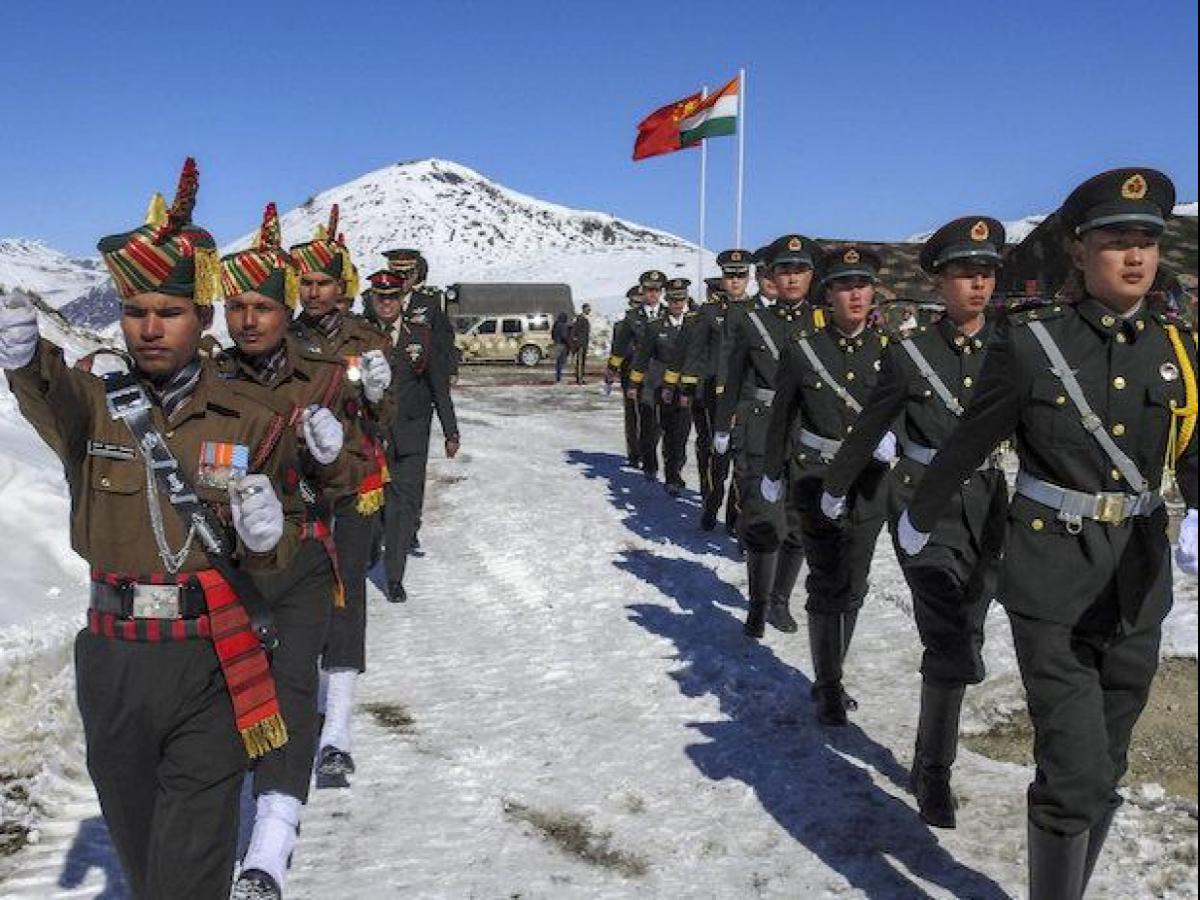 PC: Ajai Shukla
The Indian initiatives on the geopolitical and geostrategic positions in the form of giving further teeth to the Quad involving Australia, Japan, and the United States of America have certainly ruffled the Chinese feathers. Recently concluded Naval exercise involving all the four Quad nations has not gone unnoticed either. In a noticeable departure from the past, the Indian side is not showing erstwhile inhibitions that characterized its strategies as the foreign affairs spokesperson put out a condolence message on social media on the back of Taiwan's worst rail accident in 40 years killing at least 51 people and leaving 188 injured last Friday.
The message is seen to be laden with geopolitical significance as China is extremely cagey and sensitive about anything related to Taiwan and more so, about countries making official contact with the Island which it considers as a renegade province. The message was duly responded to by Taiwan's foreign minister as well. This is a refreshing approach and India should not be overly concerned about China's political claims in Taiwan as it is a vibrant nation cherishing multi-party democracy, unlike the Mainland's autocratic regime. The nation is an Asian economic dynamo and a world-leader in semiconductors to boot.
PC: Bill Chen
Thus, it makes imminent sense to forge collaboration on multiple fronts including technology-backed initiatives on diverse fields where both the nations can mutually benefit from one another. Note that China continues to be a thorn for India at every international platform never respecting our sensitivities vis-à-vis Pakistan-sponsored terrorism or intransigent views on Arunachal Pradesh or for that matter increasingly widening gap in the trade deficit. Beijing does not respect 'One India', why should India be sensitive about 'One China' even if it riles the former?
Therefore, it makes a sensible diplomatic and strategic approach for India to move ahead with unambiguous forward steps for increased cooperation with Taipei on matters of mutual interest. There is a lot to gain by forging a stronger relationship with a democratic nation rather than playing up to the obnoxiously hegemonistic role bordering on gross insensitivities displayed by the Chinese side. From now on, the Indian government must adopt pragmatic tactics whilst handling cantankerous and illogically aggressive Beijing vis-à-vis diplomacy, military, and economy-related issues.