The Bharatiya Janata Party, which is now in power in Karnataka, was extremely confident in its prospects for reelection. The Basavaraj Bommai-led administration had to deal with simmering dissatisfaction among party leaders who were pulling in multiple directions in addition to tackling the persistent anti-incumbency feeling on the ground. It did not help the party when the top leadership of the party executed a few unpopular initiatives that went against the professed ideology of the saffron brigade. Recall how the BJP has repeatedly criticized the Grand Old Party's dynastic policies and warned people about the dangers of nepotism. Using the same tactics, the BJP was exposed to both of these issues.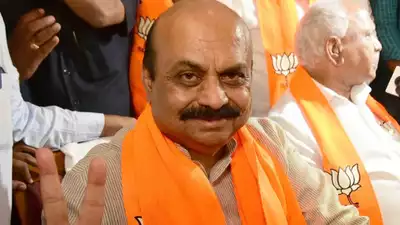 PC: PTI
Performance measurements are without a doubt what is important to average citizens. Nothing was promised during the elections about addressing their true existential concerns about cheap prices, employment opportunities, and a sense of security. Most importantly, it's crucial to have the perception that the government is efficiently managing affairs. In India, corruption has long been an issue. Sadly, the Karnataka government has consistently failed to dispel the myth that corruption is rampant in this state during the past few years. Nine out of ten locals will say that corruption has become pervasive throughout Karnataka.
Recall how the BJP had slandered Congress by arrogantly asserting that the incumbent administration only represented 10% of the country. As Congress fervently pursued the corruption of the BJP government and claimed that nothing could be done without paying a 40% commission, the situation changed. The BJP-led administration's attempt to disprove the corruption charges has fallen short. Naturally, a perception of weak and ineffective government grew over time, despite the administration's insufficient efforts to remedy the problem. Moreover, Basavaraj Bommai's replacement of Lingayat strongman BS Yeddyurappa was a decisive move that only served to alienate the influential group.
PC: PTI
The trio of Modi, Shah, and Nadda ardently promoted a system in which the same party runs both the federal and state administrations, but their efforts did nothing more than excite people's interest. The BJP must come together to reclaim the lost territory since this episode taught it a very harsh lesson. It is no longer present in the lone state in southern India where it formerly did. The simpler it will be for the BJP to restore its lost ground, the sooner the leadership realizes how futile it is to keep pushing the Hindutva agenda and how divided society has become. Undoubtedly, the party needs to think critically and pick capable leaders to advance the organization. It won't be easy, given the way the BJP leadership functions.