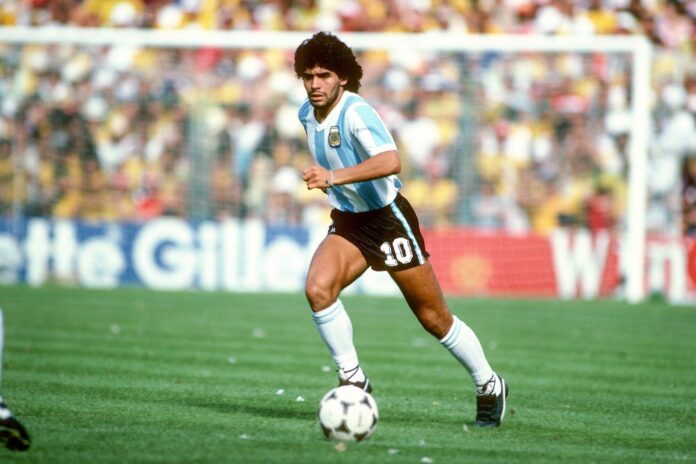 Diego Armando Maradona, the name synonymous with unbelievable and out-of-the-world football exploits on the field, has passed away to the other world at the age of sixty years leaving millions of his fans devastated and heartbroken. The extraordinarily gifted football genius from Buenos Aires, Argentina leaves behind a legacy that not only will keep evoking mesmerizing tales of many awe-inspiring performances amongst the football lovers, fans, and wannabe players but also truly motivate generations of footballers to follow suit in those hallowed footsteps.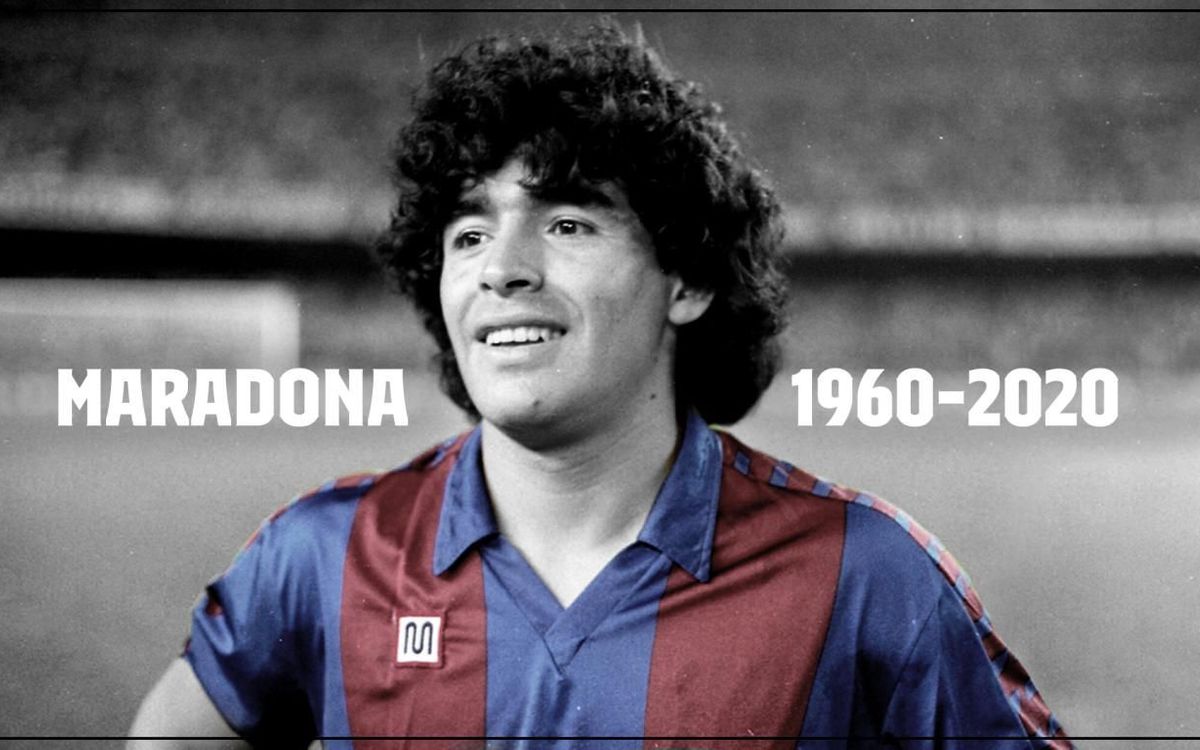 PC: fcbarcelona
Maradona's prodigious talent right from a young age was never in question or doubted by the purists as he was blessed with such adroitness and nimble footwork catapulting him to never seen before fame. Millions of football aficionados and admirers fondly recall the impact he had in captivating fans all around the world through brilliance unmatched by a long distance. Even a not so popularly known Football country like India could be animated watching the exploits of the genius on the television speaks volumes about the inherently gifted sportsman that Maradona was.
As fame followed the man, infamy too was not too far behind as Maradona got himself engulfed in drug abuse – addicted to cocaine – and alcoholism apart from womanizing did let him down in the eyes of the puritans but could never sway away loyal fans from rooting for the wonderful man whenever making a presence on and off the field. Wearing a number 10 jersey, he rose to garner international recognition during the 1986 Football World Cup leading Argentina to the Championship title scoring one of the game's most controversial goals and one of its most celebrated in a span of four minutes.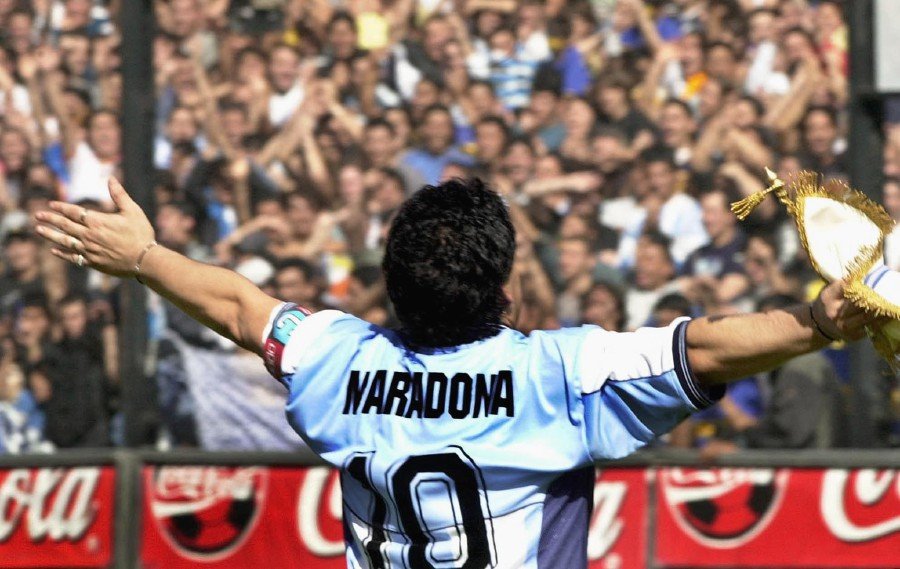 PC: AFP pic
This happened during the quarterfinals against England that came to know as "the hand of God" when he punched with his left-hand fist to score the goal. Though denied initially, Maradona did admit using the hand accidentally and terming it as the hand of God. The Incident did greatly infuriate England but could not do much. An aberration indeed in a glorious career that of course, never dented his formidable reputation of being counted amongst one of the greatest footballers of all time. Argentina eventually went on to win the game on the back of a celebrated goal in the final against Germany that year indelibly entering the history books for eternity.
In 2000, Maradona along with Pele of Brazil was voted by FIFA, the world's governing body, the sport's two greatest football players. Yet while Pele's legend grew into international reverence, Maradona's ability to surprise and startle developed a darker edge as he got hooked onto substance abuse and alcoholism. Always living on the edge, his untimely departure would surely render the Football arena bereft of a legendary figure who inspired and will keep inspiring generations in the days ahead. RIP, Champion!