India comprises of 28 states and 7 union territories; a country that is vibrant and different. Each and every state shows a different culture, tradition, language, way of life, and most importantly, cuisine. So, whether you visit the north or down to south, you will observe striking variations in the kind of food people enjoy. This is the reason that India is one of the much-loved countries by gourmet foodies all over the world.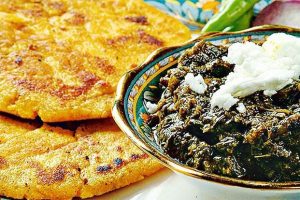 1. Makke ki Roti and Sarson Da Saag – Punjab
Punjab, the northern state of India is particularly popular for its remarkable local cuisine, which is relished all over the country. Makke ki roti and Sarson da saag is a must try for all, this dish is extremely popular a mind blowing combination of a Punjabi flat-bread made with corn flour and the compliment gravy which is made of mustard leaves and well balanced spices. Chhola-bhatura, Rajma-chawal, Amritsari machhli (fish) and the world famous lassi is also popular dishes from the roots of this region.
2. Dhokla – Gujarat
Gujarati is popular for its Traditional food and is much-loved for its distinctive flavour which makes it interesting and well balanced. Dhokla in Gujarat is a well-known snack or breakfast item; it is very healthy at the same time delicious. Apart from the widely famous Dhokla, other delicacies which are equally popular are the thepla, dhansak, khandvi and Gujarati kadhi.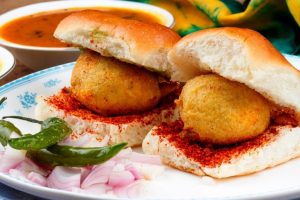 3. Vada Pav – Maharashtra
The unique thing about the Maharashtrian cuisine is its mildness and Zestyness. Across this, you can find a variety of amazing restaurants serving typically awesome local food. The most popular and cherished is the Vada Pav, a potato fritter stuffed between soft bread buns, served along with piquant chutney and hot green chilies. Other very famous dishes from this region are pav-bhaji, thalipeeth, shrikhand, puran poli and modak.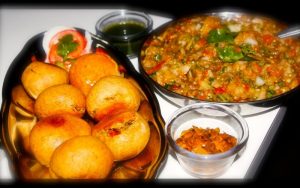 4. Litti Chokha – Bihar
However people aren't much educated about the typical cuisine of Bihar, despite of its excessively rich taste and its unique way of preparation. The most popular delicacy of Bihar which is famous worldwide is the litti and chokha. Roasted wheat balls with a special stuffing served with Chokha which is mashed potatoes, smoked brinjal and tomatoes mixed together with salt and mustard oil that adds a distinct flavour.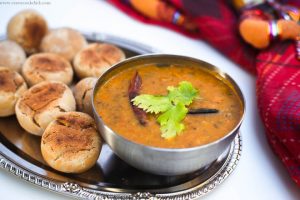 5. Daal Baati – Rajasthan
This state is not only famous for its vast deserts, beautiful palaces, and exciting history but also well-known for the delicious cuisine. The region offers a great variety of delicacies when it comes to food. One of the most popular and appetizing dishes is daal-baati, which is hard balls made of wheat flour dipped in ghee, and a very special daal which is made with a combination of different pulses.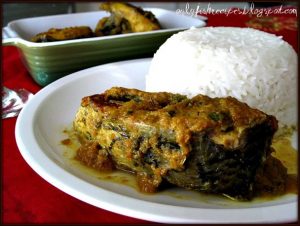 6. Doi Maach – West Bengal
For those who have a sweet tooth or love fish Bengal is the right place. This combination is definitely strange. In India, one can find famous Bengali sweets and Bengali restaurants that serve traditional cuisine in almost every city. One of the most popular dishes of Bengal is doi machh, which is a traditional Bengali fish curry served with steamed rice. Other popular delicacies of Bengal include the, daab jhingri, sandesh, rasgulla and mishti doi.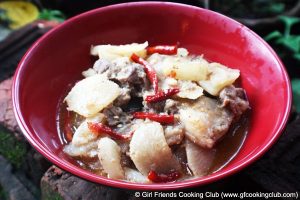 7. Phagshapa – Sikkim
Sikkim's cuisine is somewhat influenced by Nepal and North eastern part of India, because of its high Nepalese population. One of the most popular and must-try delicacies in Sikkim is the Phagshapa, which is made of strips of dried pork fat cooked along with chillies, turnips and radishes. Also popular for its yummy, thukpa, gundruk and momos.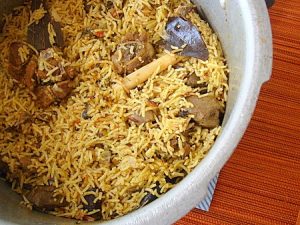 8. Biriyani – Andhra Pradesh
Andhra Pradesh has given the world one of its most valued dishes: Biryani. Andhra Pradesh authentic Hyderabadi biryani is a must try for all. Here Biryani is made with layers of rice which is slow cooked with choice meat and veggies. Other extremely popular options are mirchi salan, korikoora and ghongura pickle.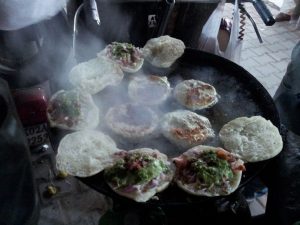 9. kalaadi cheese – Jammu and Kashmir
Jammu & Kashmir which is the northern most state in India, brings forward the most delicious cuisines that can be found anywhere in the country. Extremely popular dishes from the roots of this state are the Rogan josh, yakhni, dum aloo, haak saag, tabak maaz and gustaba. One of the most incredible dish is kalaadi cheese which is a must try. It is a traditional local hill cheese which is usually made from cow's milk.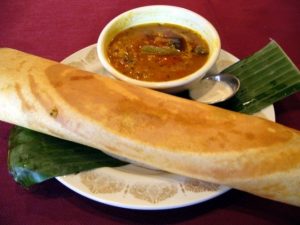 10. Dosa – Tamil Nadu
The list of popular Indian cuisine cannot be complete without a mention of the famous dosa and idli. This is a popular dish from the South and is eaten around the world. There are a huge variety of dosas available across this region, but the most popular that gathered all the fame is the masala dosa. Made with fermented crepe made of rice batter, filled with lightly spiced potatoes and served along with sambhar and chutney. You can also try famous idlis, rasam, appam, chettinad chicken and pongal.
Every state in India is unique for its varied taste and style of cooking .Do try these authentic dishes as each and every one of it is one of its kind and talks a lot about its state's culture.
Image Source: Featured Image,Image 1,Image 2,Image 3,Image 4,Image 5,Image 6,Image 7,Image 8,Image 9,Image 10.