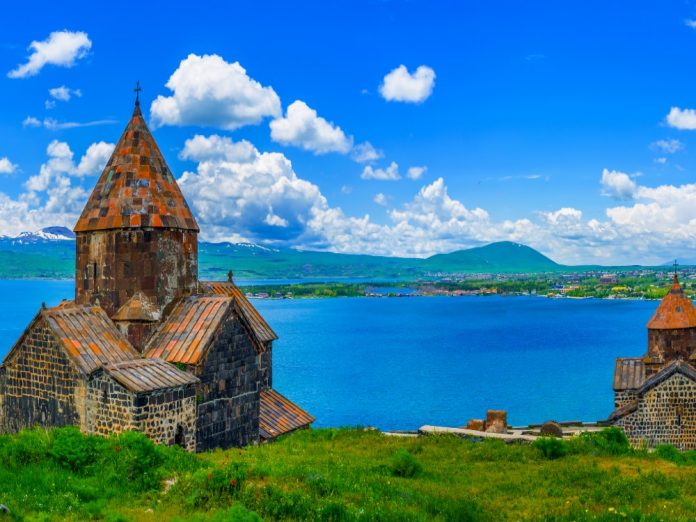 Armenia is known for its richness in breath-taking natural, historical, and cultural landscapes. It offers unlimited fascinating attractions and countless places to enthusiastic and adventurous travellers.  Armenia is the perfect amalgamation of Peak Mountains with fresh rivers, and lush green forests to explore and enjoy along with remote regions, castles, divine monasteries that are a must to discover. Armenia holds every moment to cease and to provide ever-lasting impressions.
Must Visit Places in Armenia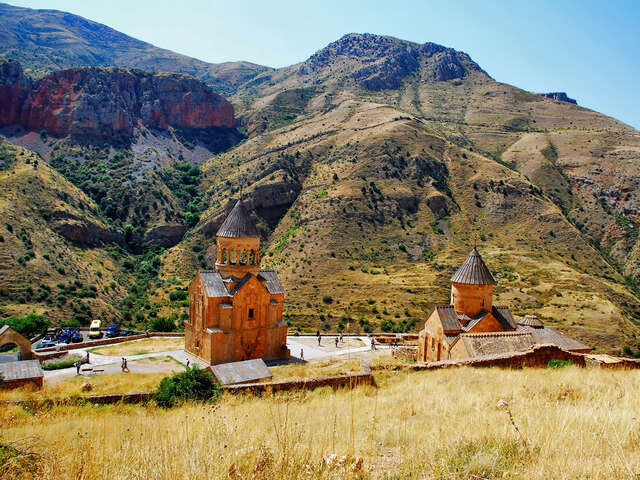 PC: bonvoyagetravel
Armenia is a truly enchanting natural beauty. Many gorgeous places are quite stunning, promise a visual delight, and inspire. Time to reveal the bound to beautiful landscapes in Armenia that include:
Dilijan is an exotic place that has quite unusual climatic conditions and an ecosystem. There is a national park that is must visit place followed by beautiful woodlands that are simple to explore. This is the place where Armenia's National Gold Reserves are still stored in the Old Town.
Dilijan is also called the 'Switzerland of Armenia', as it is closely located to Parz Lake where the word "Parz" translates as 'clear'. One can enjoy incredible views, especially in autumn as the leaves turn red, yellow, and gold.
Many travellers love to visit ancient monasteries that carry an essence of history, culture, and traditions. In Kotayk province of Armenia, there is a medieval monastery called Geghard it is also a UNESCO World Heritage Site and it is easy to visit on a day trip. It gives a glimpse of the rock-cut churches and tombs as well.
Mount Aragats – An isolated four-peaked volcano, which can be seen clearly from the capital city of Armenia that is Yerevan. Whoever is planning to visit there then it a perfect place to during a day trip from the capital city. For people who like hiking especially during spring and summer then the path is very clear. There are many traditional restaurants in the area where one can admire the scenic views as well as taste the mouth-watering traditional soup called 'khash' which is made by boiling the cow's feet.
Situated in the province of Vayots Dzor, Jermuk is a mountain spa town. One of the most popular places among the locals and tourists especially during the seasons of winter and summers, every year many travellers head here for wellness retreats, it is also quite famous for hot springs and curative mineral waters. People who love skiing must visit this place during winters.
The Wings of Tatev is the longest reversible cable car in the world. It is stretched almost six kilometers between Halidzor and the Tatev monastery. The ride takes about 12 minutes and travels over the deep Vorotan River Gorge, giving a splendid view with unsurpassed landscapes. The monastery was built around 800 AD and is situated on a large plateau at the edge of a cliff over the stunning gorge. The cable car was built as part of the Initiatives for Development of Armenia (IDeA) and the revenue gets invested for the development and restoration of the monastery.
Garni Canyon is located about 30 kilometers east of the capital city, Yerevan. It gives a breath-taking visual with its gorgeous vertical cliffs and unique basalt polygon columns known as "Symphony of Stones." It is a highly recommended place as the trip can be combined with a visit to the Temple of Garni, which is Armenia's only pagan temple that was built during the first century.
Shikahogh State Reserve is Armenia's second-largest forest reserve. It covers almost about 10,330 ha of land. It is home to around 1100 different plants. A large part of this land is yet to be explored. Few beautiful waterfalls are a must-visit and give enrichment and a soothing feeling. It is also believed that the Shikahogh State Reserve is inhabited by many leopards, vipers, bears, and wild goats.
Situated in the province of Vayots Dzor, in southern Armenia, Yeghegnadzor, the perfect place to explore the Noravank Valle and its 13th-century monastic complex, the monastery is located in a narrow gorge made by the River Amaghu. The gorge is also famous for its tall, sheer, brick-red cliffs, directly across from the monastery, and the Golden Eagles. One can also visit the valley of Yeghegis which is present close by.
Know when to Visit?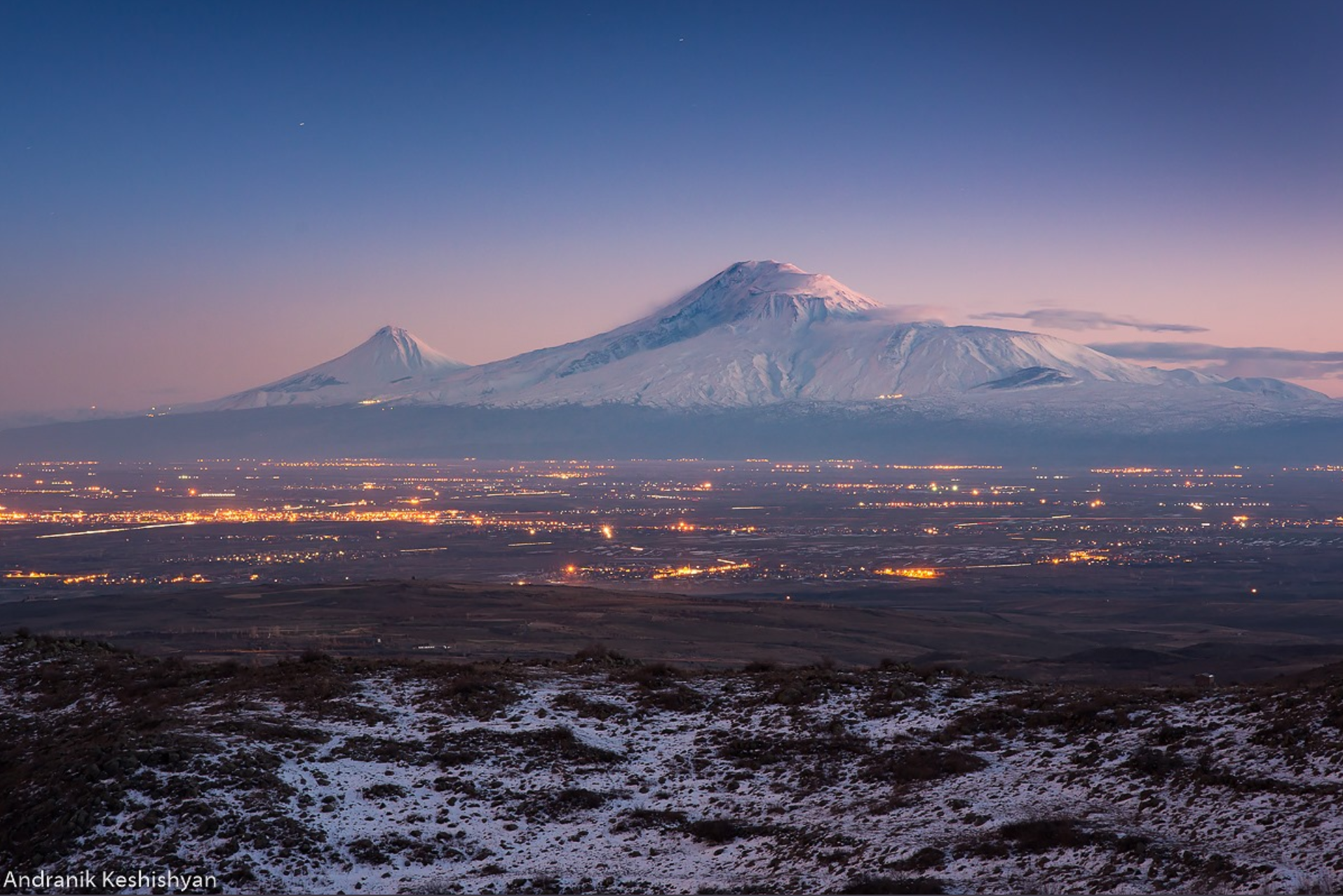 PC: caviral news daily
Armenia is situated in a southern geographic location. But, one can experience all four seasons in Armenia. Few seasons are better when compared to others to visit this beautiful Caucasian nation.
In Armenia, the winter season is usually cold, where the temperatures drop December-February. This cold weather comes to an end in the month of March as it begins to warm up this month and the temperatures will be around 20s Celsius (70s Fahrenheit) by April.
Travelling during spring is one of the best times of year to plan a trip to Armenia, as the temperatures will be mild and pleasant. The autumn between September-November are similar temperatures making that the absolute optimal time to visit Armenia.