The year 2015 was full of mix events for B-town, Indian TV industry and even the Hollywood. There were several new couples formed who stamped their relation with the bond of marriage. However, there were some couples whose relationship fell apart. Some of these couples were so much in love together that nobody imagined about their breakup.
Some were together for many years and were having a happy love life. However, in 2015, things went wrong in their relationship and they decided to separate their ways and move on. So, here are ten such unfortunate breakups of 2015:
1. Daljeet Kaur and Shaleen Bhanot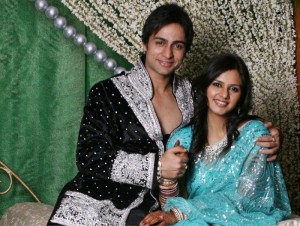 Daljeet Kaur and Shaleen Bhanot were the winners of Star Plus's dance reality show 'Nach Baliye' and they were leading a happy life. They were also blessed with a baby boy. They have been together for almost five years; but soon things went wrong in their sweet relationship. There were many speculations about this breakup. But recently it was reported that Shaleen's abusive and violent behavior towards his wife led to this decision.
2. Divyanka Tripathi and Sshared Malhotra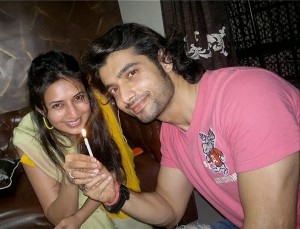 Divyanka Tripathi, who played the role of Ishita in 'Yeh Hai Mohabbatein', and her boyfriend Shared Malhotra have parted ways too. They broke up after nine years of togetherness. Both of them are silent and not uttering a word about the reasons. However, Divyanka says that she had a beautiful life together and was shocked when this turned out.
3. Karan Patel and Kamya Punjabi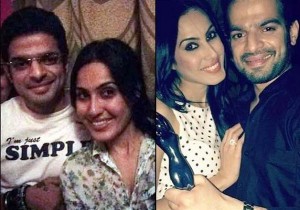 Karan Patel, who played the role of Raman Bhalla in 'Yeh Hai Mohabbatein', and his girlfriend Kamya Punjabi also broke up with each other. Their relationship was not that old enough. They were together for hardly few months and after that they decided to separate. The reason for their breakup is not known; but as per the sources they parted their ways because Karan's parents did not approve his marriage with Kamya. Karan Patel got married to Ankita Bhargawa on 3rd May, 2015 in Mumbai.
Deepshikha and Kaishav Arora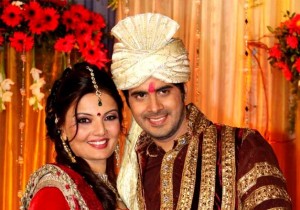 Deepshikha and Kaishav, took part in the dance reality show 'Nach Baliye 5'. But after sometime, things turned sour between the two. Deepshikha married Kaishav in the year 2012. It was Deepshikha's second marriage and already has two children from her previous marriage. Their breakup shocked everyone; because they seemed to be leading a happily married life in the beginning.
5. Karishma Tanna and Rushabh Choksi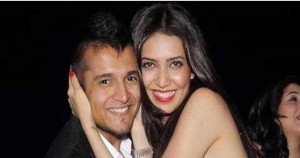 Karishma Tanna and Rushabh Choksi broke up with each other after the celebrity reality show 'Bigg Boss 8' and the reason is quite obvious. Karishma fell in love with the small time Bollywood actor, Upen Patel. Rusbabh Choksi is a Mumbai based restaurateur who runs the popular Night Club Escobar.
6. Ben Affleck and Jennifer Garner
The breakup bug bit some famous Hollywood couples as well. One of them is Ben Affleck and Jennifer Garner. Ben and Jen met on the sets of 'Pearl Harbour' in 2001 and fell in love with each other a year later when they appeared alongside each other in 'Daredevil'. It was shortly after when Ben had spilt from Jennifer Lopez. Ben and Jen got married on 29th June, 2005 in a private ceremony at the Parrot cay Resort on the Turks and Caicos Islands. Together, they have three children: daughters Violet (born Dec 1st 2005), Seraphina (Born Jan 6th 2009) and son Samuel (born Feb 27th 2012). They announced their divorce on 30th June 2015 just after their marriage anniversary.
7. Britney Spears and Charlie Ebersol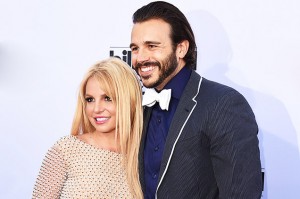 After almost eight months of relationship, Britney Spears and Charlie Ebersol broke up with each other. But they are still friends with each other. They both were last seen on May 17th at the Billboard Music Awards.
8. Nick Jonas and Olivia Culpo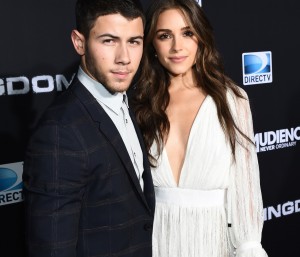 Nick Jonas and Olivia Culpo, after having two beautiful years of love life, split up. They started dating each other from summer 2013.
9. Gwen Stefani and Gavin Rossdale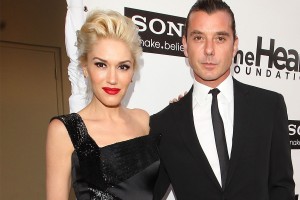 Gwen Stefani has filed a divorce from Gavin Rossdale after being married for almost 13 years. They have three sons; namely, Kingston (9 years), Zuma (7 years) and Apollo (17 years). Though they have decided to part their ways in marriage, but they will continue as parenthood to raise their sons in a happy and healthy environment.
10. Scott Disick and Kourtney Kardashian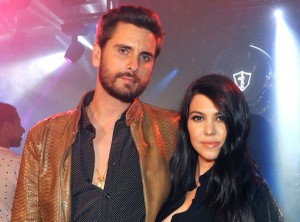 Scott Disick and Kourtney Kardashian also ended their nine years long relationship with each other and decided to split up. She started dating him in 2006 when they met at friend Joe Francis' house party in Mexico. From then, they faced many ups and downs in their relationship. They have three children; son Mason Dash Disick (6 years), daughter Penelope Scotland Disick (3 years) and son Reign Aston Disick ( 1 year). On 6th July, 2015, the couple parted their ways from each other.
The year 2015 has witnessed many heartbroken stories; but we hope 2016 will be a good one for all the couples.
Image Source: Image 1 Image 2 Image 3 Image 4 Image 5 Image 6 Image 7 Image 8 Image 9 Image 10 Featured Image