Have you ever imagined that mics can also be used as missiles? Still pondering? Ah! The answer is pretty simple and guesses what, it's not NO! One can see in Indian Parliament that Indian politicians are so smart that they have invented many other uses of several things including mics, chairs, etc. These politicians instead of showing smartness in their work; rather believe in showing their smartness in all the unwanted things, proving that they are the undisputed Kings in catching the headlines for all the shitty things! So here is a list of 10 shameful acts of Indian politicians:
(Note: What you are going to read is only the tip of the glacier; the acts of Indian politicians are even shameful than this!):
Shameful acts of Indian politicians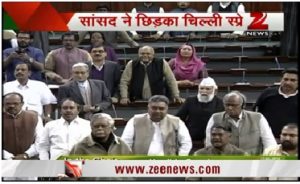 1. Knife and pepper-spray
How one can forget such a shameful incident, where one parliamentarian took out a knife and another used pepper spray. These things were used during the clashes, which aroused after the much controversial Telangana bill was passed in the Parliament.
2. Porn in parliament
Shocked? It's a reality and it can only happen in India, where the politicians can't even wait to get in privacy to watch porn! Salute to the guts of the leaders like Laxman Savadi and C. C. Patil who was caught in February, 2012 session watching porn.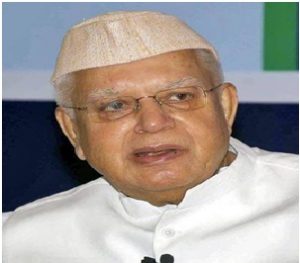 3. Raj Bhavan – A brothel!
A very senior Congress leader, ND Tiwari was caught with three call girls in 2009. And guess what, what's more shameful was the fact that he was caught at the official residence, the Raj Bhavan and that too while serving as the Governor!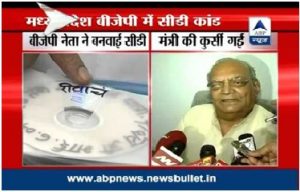 4. RaghavJee unnatural sex scandal!
The then Madhya Pradesh's Finance Minister, Raghav Jee was accused of doing unnatural sex with his servant. The CD's of this heinous act were also released.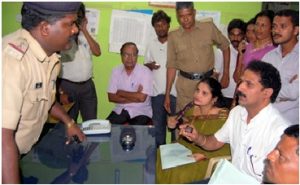 5. Leaders or rapists?
H. Halappa, the former BJP MLA was arrested in 2010 for raping his friend's wife. Even, recently Aam Aadmi Party's leader, Raman Swami was also held for raping a married woman. These leaders are on constant move to give shock and shame to all the people who chose them!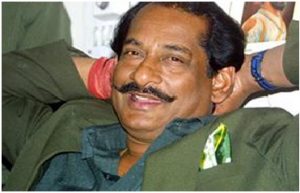 6. Paisa Khuda to nahi….!
BJP leader and former Union Minister, Dilip Singh Judeo was caught while taking bribe on the camera. And this act became more shameful when he said that 'Paisa Khuda to nahi, par KhudakiKasam, Khudasekambhinahi!' (Money is not God, but yeah, for sure it's no less than God)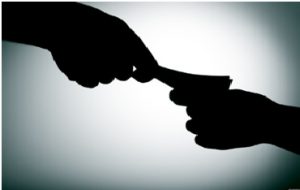 7. Scams
From childhood, we learnt that India is a rich country in everything. And now, I realized that it's rich in scams too! And what's more shameful is the fact that these leaders don't even feel shame after committing such acts and every time, the amount of the scams keeps on rising!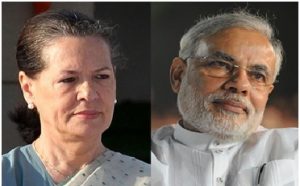 8. AK-47 and MautkaSaudagar!
Narendra Modi called Arvind Kejriwal, a Pakistani agent in a rally in Jammu and Kashmir. Sonia Gandhi too coined the term for Narendra Modi, 'MautkaSaudagar!' Seems like our leaders need a lesson on the freedom of speech too!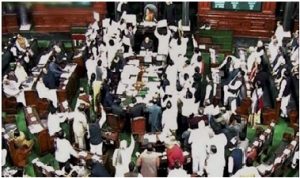 9. Indian Parliament? Ah! It's more like a fish market!
Everyone is familiar with all the clashes which happen almost every odd day in Parliament. During such clashes, our 'so-called well educated' Members of Parliament shamelessly throw chairs, uses mics as missiles and even fight like animals. These leaders should be taught the lessons on 'how to behave!'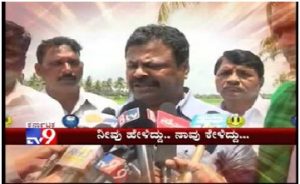 10. Sexual assaults, not so uncommon thing!
Excise Minister Renukacharya in 2007 was held for sexually assaulting Jayalakshmi, a nurse. Many other cases have also caught the limelight. And, they talk about the laws regarding the safety of women in India. Hypocrites!
Even many shameful statements have been passed by these politicians, who are shameful and sometimes, induces a sense of fear, terror and even riots too!
Image Source: Image1, Image2, Image3, Image4, Image5, Image6, Image7, Image8, Image9, Image10