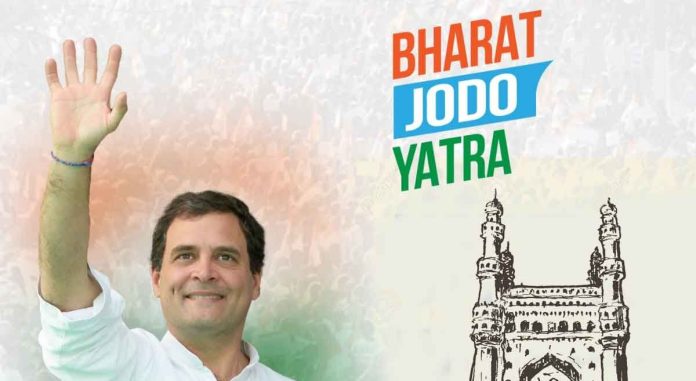 For all its worth, the Congress scion Rahul Gandhi's Bharat Jodo Yatra has definitely succeeded in garnering buzz right from the day it commenced in September 2022. Starting from Kerala downwards, the yatra has reached Delhi now traversing along several states over the last few months. Due credit should be accorded to Rahul Gandhi for single-mindedly pursuing the yatra without giving too much credence to the opposition barbs, sneers, smirks, and name-calling from different quarters, including the negative media. In fact, Rahul appears to be so ensconced with the yatra that he missed actively participating in the electioneering in the two crucial states of Gujarat and Himachal Pradesh.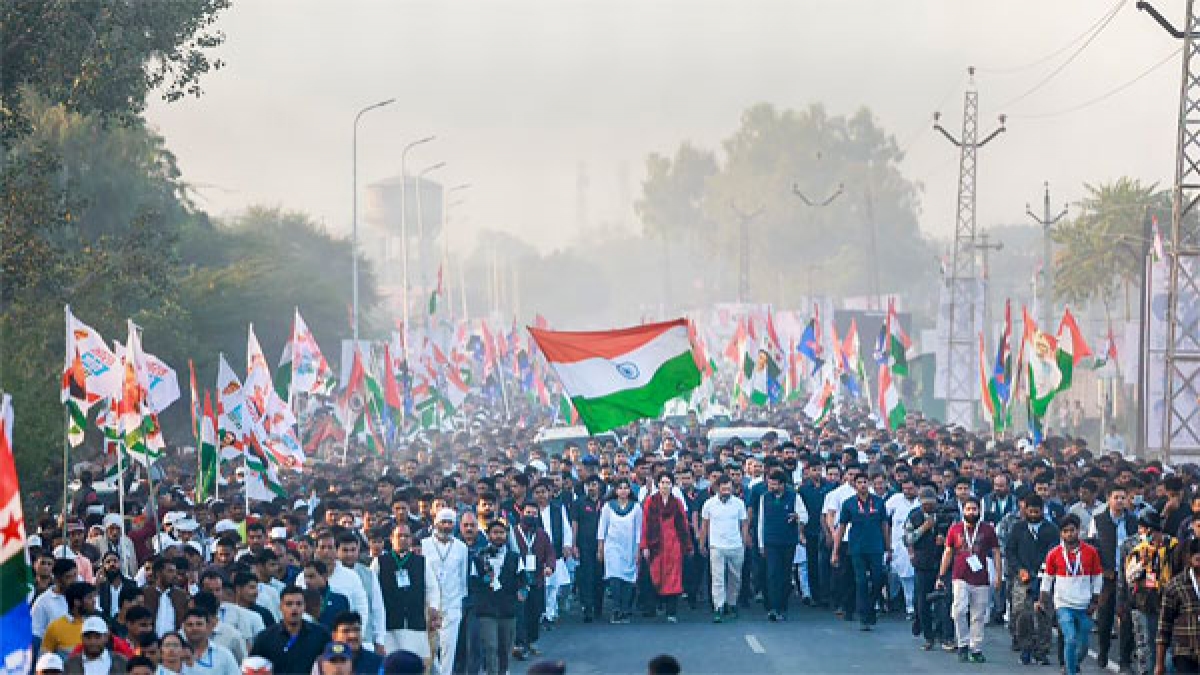 PC: Oneindia Correspondent
Not that it would have made any difference to the eventual outcome at the hustings. Interestingly, in a recent press conference, Rahul has put forward a new formulation for opposition unity. The fresh ingredient in this old idea of trying to unite against BJP's dominance urges Congress to make other parties comfortable and feel respected. If you recollect, Rahul as Congress president had little patience for opposition parties, when his sole focus was the party's revival. The feeling was mutual as regional satraps too lost patience with Rahul's on-again, off-again approach to politics. Mind you, he doesn't have to worry about Congress's organizational challenges since the presidentship has changed hands now from a Gandhi to a non-Gandhi.
To be fair, the Bharat Jodo Yatra has given a measure of political respectability to Rahul. Nonetheless, dissecting what has been said to his own party or the opposition betrays the kind of near-naivete that he has often been associated with in the past. Indeed, it's easy for Rahul to tell his party to give up seats for opposition candidates – it's the incumbent Mallikarjun Kharge who will have to put this into practice. Note that when Nehru-Gandhis can be defied by some Congress leaders, what chance does Kharge have? It's not an ideal political ground you see where the diktat of a leader is followed to the last word.
PC: Prabhash K Dutta
As for Rahul's reminder to opposition parties that only Congress can offer a central ideological framework against BJP, this kind of grand talk needs some electoral success to sound convincing. Otherwise, there won't be many buyers. In the absence of electoral success, all talk of the ideological framework is nothing more than an abstraction that can't stir voters to change their preferences. Even a welfare idea won't gain traction without good ground-level organization. Congress' decline has solidified perceptions among voters there's no national alternative to BJP. Big wins in states like Karnataka, Madhya Pradesh, Rajasthan, and four Northeast states this year might convince opposition parties and voters that it is a serious proposition in 2024.
However, there is a fundamental contradiction in the proposal. No regional party wants a big Congress revival as they have grown at Congress's expense. Rahul said he has spotted undercurrents of voters' dissatisfaction sound hollow unless something dramatic happens soon. Did someone say advantage BJP? Of course, it is.