Rakesh Siddaramaiah, the 39-year old son of Karnataka chief minister Siddaramaiah died in a hospital in Belgium on Saturday. He was in critical care for the last few days after being diagnosed with acute pancreatitis, according to a report by Deccan Chronicle on Saturday.
Dinesh Amin Mattu, media advisor to the chief minister, confirmed that Rakesh died on Saturday afternoon in Belgium.
He is survived by his wife and a son, the chief minister's office said.
"CM Siddaramaiah's son Rakesh had fell ill while touring in Belgium. Hospitalized & getting better. CM's family is in touch with the doctors," said a tweet on 27 July by the CM's official handle.
The entire family and close associates of the chief minister have been in Belgium for the last three days, according to the CMO.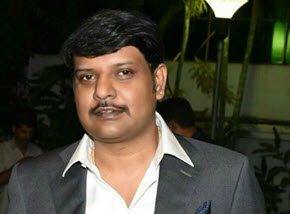 The body is expected to reach Bengaluru from Belgium late on Sunday.
Though away and attending to this son, the CM had kept a close eye on developments in the state including the bus strike, Karnataka Bandh and the heavy rains in the city for the last few days.
"Closely monitoring the flood situation. Have spoken to ministers to visit the affected areas and do needful immediately," he tweeted on 29 July.
Political leaders across parties took to microblogging platform Twitter to offer their condolences.
"I join every Kannadiga in praying for the Departed Soul of Shri Rakesh Siddaramaiah. My thoughts go out for @CMofKarnataka & His Family," C.T. Ravi, Bharatiya Janata Party legislator from Karnataka said.
Source: Livemint
Image source: Image 1, Image 2, Featured image