One of the most contentious, long drawn out, deeply polarizing, communally sensitive, and riding on politically transformative weight-bearing expectations popularly known as the Ram Janmaboomi-Babri Masjid case was simmering for eternity what with the majority Hindu devotees firmly believing the site as the birthplace of their deity Lord Ram. The core of the Ayodhya dispute rested around the claim where the Babri-Masjid stood was built by demolishing the Ram temple in the Faizabad District of Uttar Pradesh.
PC: webdunia
Finally, the five-judge bench of the honorable Supreme Court delivered historic judgment in November 2019 handing over the land to the trust to build the long-awaited temple of Lord Ram. The Court also ordered the government to hand over a five-acre tract of land to Sunni Waqf Board within the vicinity of the city to build a mosque. It is astonishing to note that the dispute laying claim to the land by opposing parties was contested for such a long period. The wait finally will come to a settled halt tomorrow.
Yes, the Ayodhya Bhoomi Poojan (ground-breaking ceremony) for construction of Lord Ram temple is scheduled tomorrow at 12.15 PM which will be led by the Prime Minister himself laying the foundation stone at the auspicious hour identified. Due to the prevailing pandemic situation, severe restrictions will be enforced for the movement of personnel as also adhering to social distancing norms given the VVIP presence. People longing for a piece of the celebrations will watch the proceedings on television.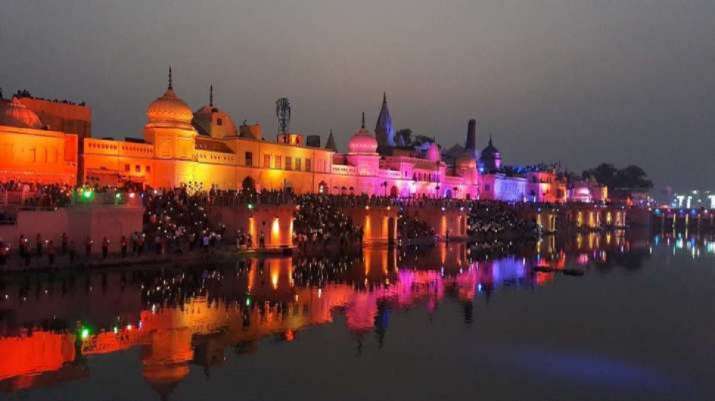 PC: India tv news
Come to think of it – the endless struggle, battle on the litigation front, fighting incessant barbs from the secular coterie, divisive communal fault-lines which were thoroughly exploited by various political machinations, facing polarisation charges by sticking on to fundamental beliefs, constantly living on the edge, hostile charges of fomenting communal disharmony – the Vishwa Hindu Parishad led the campaign for the temple has yielded the desired result at last. Scores of lives lost and sacrificed would find lasting relief.
Needless to mention, there is no disputing the fact that Lord Ram holds a special place in the collective minds of majority Hindus worshipping the seventh avatar of Vishnu as Maryada Purushottam (the man who is supreme in honor) renowned for upholding the noble virtues and hence, occupies a venerable and exalted position in the pantheon of gods. Such is the popularity of the deity that the people irrespective of religious affiliations worship the Lord seeking his benevolence and benediction in equal measure.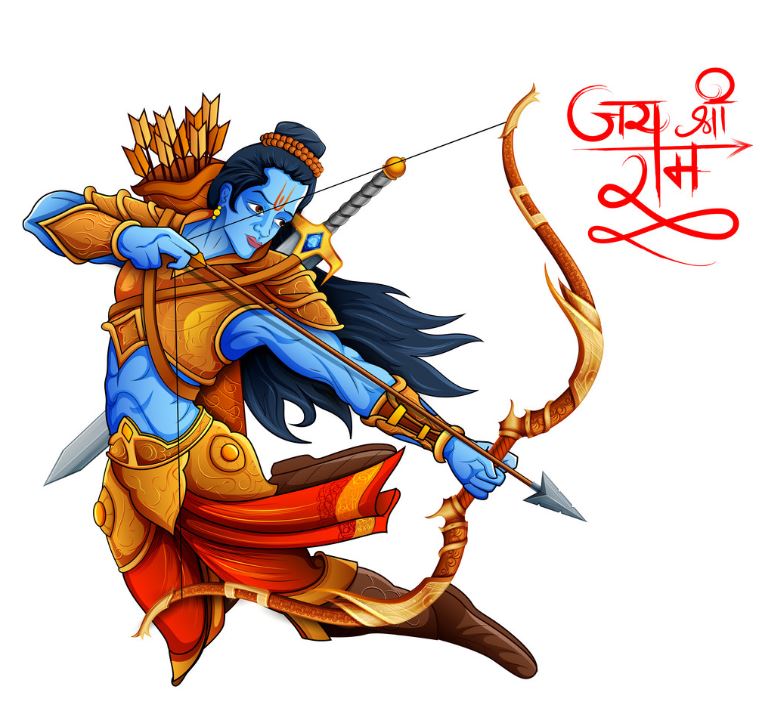 PC: vectorstock

Therefore, 05th August 2020 will go down as one of the most momentous and fulfilling occasions to be marked with red-letter in the historical annals of Hindu religious identity. The people's focus and wait will now shift waiting with bated breath the culmination of the temple construction in the next couple of years. Jai Shri Ram!