The novel coronavirus has immensely scarred the entire global community over the past two years in more ways than one is stating the obvious. Apart from the debilitating economic challenges faced by humankind, the loss of precious lives depriving millions of family breadwinners to sustain decent enough livelihood has played out most painfully. On top of it, people infected by the virus are also not free from feeling fully recovered even after a certain period owing to Long Covid effects is, yet another challenging phenomenon encountered by the humanity of late. Reports emanating from different quarters on the matter are really worrying prompting countries to address the same on priority.
PC: Cedars-Sinai
Against this backdrop, the Biden administration last week issued a memorandum authorizing a multipronged federal response to Long Covid, a spectrum of long-term health-damaging conditions that afflict many who recover from Covid and even those who were asymptomatic, after belatedly recognizing it needed greater policy attention. It is reported that in four months, the US will prepare an exhaustive public report on Long Covid, outlining federal plans to support the financial and healthcare needs of patients and coordinate national research. Undoubtedly, the Indian response must also begin sooner than later on similar lines since there's tremendous anecdotal evidence of many with Long Covid suffering silently in our midst.
Mind you, the paucity of data shouldn't be an excuse for ignoring the existence and struggles of these Covid survivors. From life-threatening blood clots to fatigue, breathlessness, anxiety attacks, muscular pain, brain fog, etc., only a comprehensive national study can document the full spectrum of ailments. Estimating the number of afflicted and their healthcare and financial needs, initiating sharing of medical know-how between doctors, and kicking off research projects should assume paramount importance from now on. Looking out, of 1.7 million people in the UK (nearly 3% of the entire population) who reported Long Covid symptoms last month, 45% had contracted the infection over a year ago. It's a worrying number indeed.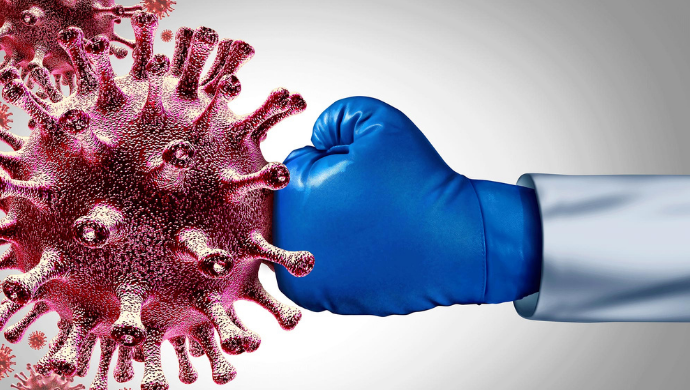 PC: Tanvi Rumale
No wonder, these large numbers in UK and US have posed worries about many incapacitated citizens leaving the workforce. In comparison, in India, a Max hospital tele-survey of 990 Covid-positive persons found around 10% of them had Long Covid symptoms a year later. Further, serosurveys indicated Covid swept through the population, mostly asymptomatically. Assuming even if 1% of India's adult population suffers Long Covid symptoms, the numbers afflicted could be as staggeringly high as 10 million people. With the burden of treating live Covid infections subsiding, getting disparate medical research hospitals across India to collaborate on the Long Covid effort should be the Union Health Ministry's next challenge.