The divorce battle between Karisma Kapoor and her alienated husband Sanjay Kapur seems to be turning uglier day by day. Karisma, who separated from Sanjay for over five years has been fighting a legal battle for divorce and custody of their two children – Samaira and Kiaan.
Karisma and Sanjay had initially filed for divorce on the ground of mutual consent. But later, Karisma withdrew her consent from the petition in November last year, where she claimed that Sanjay was actually unable to meet the financial commitment. Post that, she filed a fresh divorce application. This case is still pending at the Bandra Court.

Karisma married me for money, says Sanjay
We all have heard that Sanjay claimed earlier that Karisma married him for his money. He also said that she failed as a wife, daughter in law and also a mother. Further to these allegations Sanjay added that the actress was using access to the children to demand money, and she had denied his ailing father entree to them as well.
Karisma Kapoor was tortured for dowry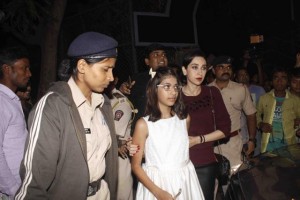 1. FIR against Sanjay and his mother
Karisma Kapoor who is mother of two has now registered an FIR against Sanjay and his mother Rani Sunder Kapur alleging them of mental harassment. The FIR was launched at the Khar Police Station (Mumbai).
2. IPC section 498-A
Based on the statement given by the Bollywood star, the Khar Police registered an FIR on 26th Feb under the IPC section 498-A (husband or relative of the husband's woman subjecting her to cruelty, section 34 (common intention).
3. Allegations for the time between 2012 and 2013
Karisma has mentioned her husband and mother in law for domestic violence and dowry demand case. According to the police sources, these allegations leveled against both Sanjay and Rani are for the time between 2012 and 2013 when Karisma used to stay with them in Khar.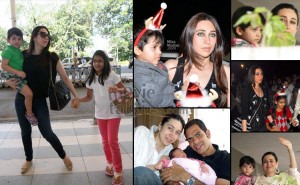 4. Sanjay was staying with another woman
According to a senior officer, who requested anonymity added that Karisma also mentioned in her statement that Sanjay had been staying with another woman.
5. No Arrest until inquiry is completed
According to the police, there will be no subsequent arrests before the inquiry is completed.
6. Karisma demands 20 Laks per month
The actress has demanded Rs 20 lakh per month from Sanjay Kapur as maintenance cost for their kids.
Highlights of the petition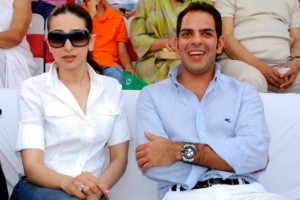 Karisma's Lawyer Sanjog Parab said-
"As a matter of right for my client we have sought three basic things for her in the petition. Protection of children from being taken out of Mumbai till further order, maintenance for kids as he has stopped paying and injunction order from selling the property of Kapur's father over which he and the children have rights."
Main contention in the petition – Sanjay Kapur staying with another women
1. One of the main contentions in the petition filed by Karisma is that Sanjay has been staying with a woman and her child at his Delhi residence despite being married to the Karisma.
2. Few well -wishers have given information and pictures as evidence, where Sanjay was holidaying with this woman and her kid.
According to Parab, the court has granted interim relief to the actress and ordered that the children would remain with her till further order. The court has now issued notice to Sanjay to ordering him reply to her petition. The petition is now arranged for hearing in March.
Image Sources: Image 1, Image 2, Image 3, Image 4, Image 5 & Featured Image.