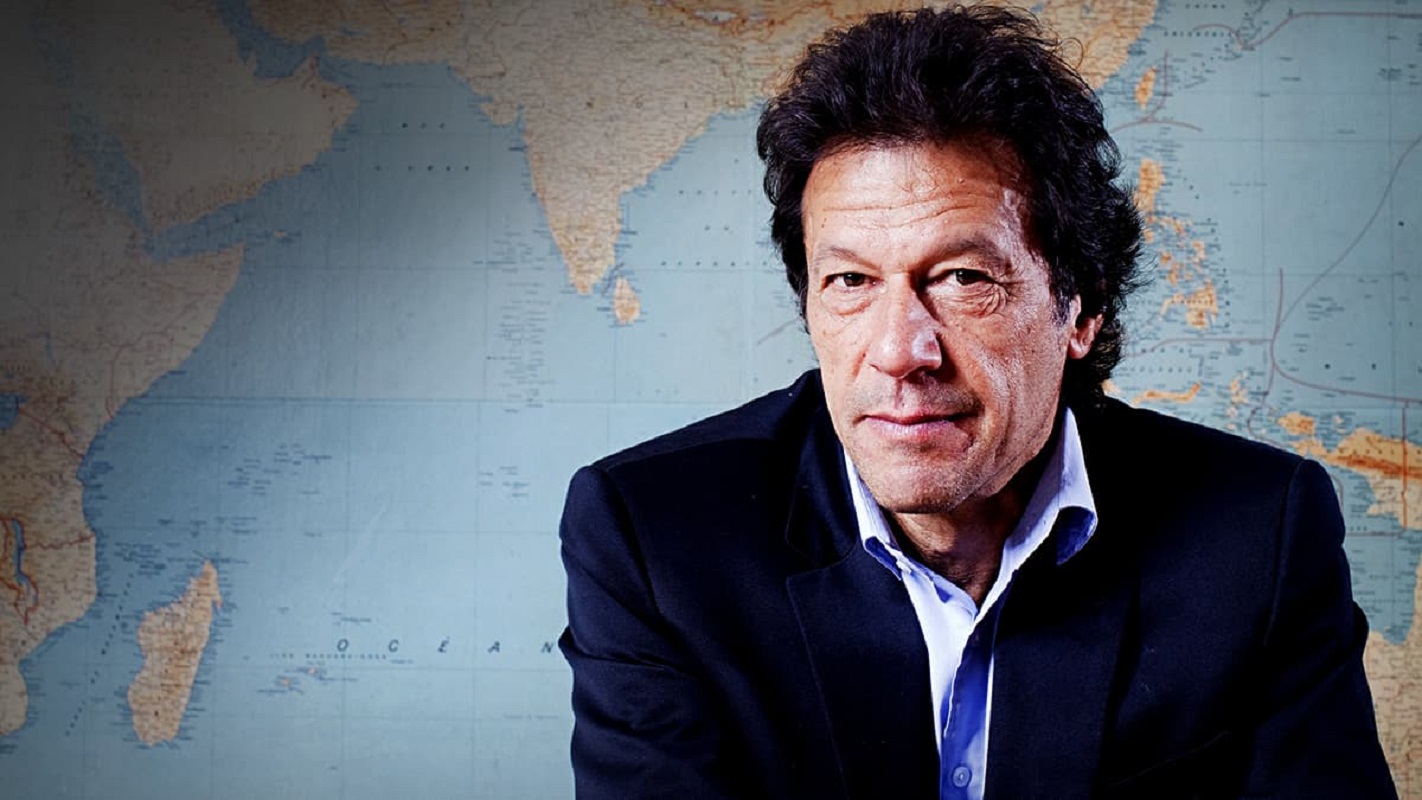 Imran Khan the cricket legend turned Politician is currently surrounded by controversies regarding his 3rd marriage. However, Imran Khan has disproved these reports.
Imran Khan Tied Knots With Maryam: Know More
According to news reports Imran Khan has allegedly tied knots for the third time. But this time the marriage ceremony was a simple one which took place few days back in London. Few unconfirmed reports state that the "Maryam" is the name of Imran's newlywed wife. Maryam is the sister of Bushra, who is the Imran Khan's spiritual guide and also the daughter-in-law of Pak based Pattan's Manika family.
Imran Takes Bushra's Advice Seriously: Marriage A Way To Become Prime Minister
Yes, as I said Bushra is spiritual guide of Imran Khan, the cricketer takes her advice too seriously. His decision of getting married this third time is also an advice from 'Bushra'. According to reports Bushra has allegedly advised Imran that he will not be able to become Prime Minister if he remains unmarried.
Imran Khan Says This News Is "Baseless"

63-year-old cricketer turned Politian IK has termed all such reports about his marriage as "baseless". On Tuesday Imran tweeted and refuted all such reports related to his third marriage with Maryam.

Naeemul Haq Supports Imran Khan
Naeemul Haq the PTI Information Secretary also tweeted saying that the reports of Imran Khan's marriage are rubbish. He supported Imran Khan by saying that all the rumours of IK getting married wrong. He added that Imran was on a vacation in London and spending time with his children.
Imran Khan Told Shoaib Akhtar Regarding His Marriage Plans
Former Pakistan pacer Shoaib Akhtar posted on twitter that he already knew about this wedding two months back. This news was given to him by Imran himself, but that time he didn't know much about the girl. Shoaib tweeted wishing Imran good wishes but later deleted his post.
Let's Know About Imran's Earlier Marriages
Imran Khan first wife was Jemima Goldsmith who is a British journalist and activist. Imran and Jemima were married for 9 years and have 2 sons. They got divorced in the year 2004, both the sons live with their mother in UK.
Imran's second marriage news also came in after a lot of speculation. He for married to Reham Khan in the Jan 2015 but this marriage couldn't last too long. They divorced each other in just 10 months. Reham was a London-based former BBC anchor.
Imran Khan was surrounded by rumours post he gave an interview where he said that he was "open" to the idea of a third time marriage. While these rumours surround him strongly, we need to wait until the cricketer confirms anything on these.
Image Source: Image 1, Image 2,3,4, Image 5, Featured Image.