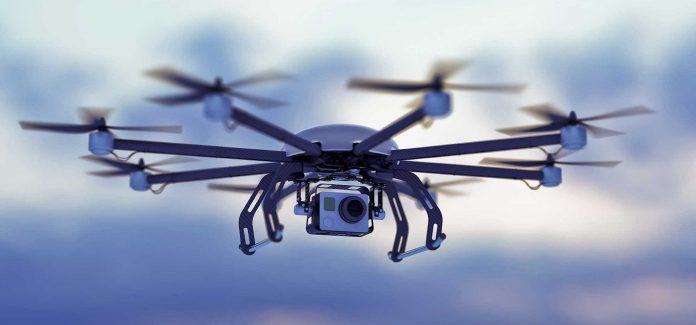 Ever since the recent drone attack at the Jammu airbase purportedly engineered by the Pakistani terrorist elements, there were legitimate concerns expressed from various stakeholders including the military establishment that the government would drastically curtail drone use fearing security infringements. Such a move found even more traction as the drone was noticed hovering over vital military establishments in the Jammu region on successive days sending the security paraphernalia into a tizzy. However, in a welcome move, the civil aviation ministry under the watch of the newly appointed minister has come out with the draft rules reportedly with inputs from the top of the government.
PC: Rekha
The draft rules are not only liberal in their outlook but also forward-looking in line with the technological advancements necessitating the usage of the medium in diverse ways. Indeed, drone usage is proving to be quite a handy tool supplementing fast-evolving dynamic delivery services. Delving further on the draft rules reveals that drones above a certain weight need to have a unique identity number, which can be created using the digital sky platform. Airspace to use the drones is divided into color-coded zones, and as such, permission is required to be sought at certain heights in specific areas.
There are some relaxations granted in the new rules on a few of the onerous regulations and further focuses on countermeasures like real-time tracking beacons and geofencing techniques, respectively. Make no mistake, the usage of the drone is bound to facilitate ease of doing businesses like never before with single-window permissions after obtaining necessary clearances. Most welcomingly, the labyrinthine paperwork has been reduced to just 5 papers for obtaining the necessary license. Of course, smaller non-commercial drones will be free to fly without obtaining prior elaborate security clearances.
PC: Kara Murphy
However, concerns exist as drones are increasingly used as a new frontier in air warfare, and terror drones like the one in Jammu must be deterred to ensure safety is not compromised. As a fast-evolving technology, drones do not deserve a blanket ban as was feared earlier but deserve to be extended every possible measure to further advance its usage. As you are aware, drones are like any piece of technology which are neutral tools but can be altered to suit one's requirements. Note that the technology is being increasingly used in farming, mining, relief operations, disaster management, photography, package deliveries including medicines, research, and much more unexplored avenues.
As with any technology, drones can be used as a destructive tool as well viz. slamming into critical targets, destroy critical infrastructure, and so on. However, combat drones are to be treated as a separate issue by investing in developing our UAV systems and counter-drone technology to pre-empt, detect and track around critical assets. Segregating the civilian and military drone usages would be par for the course move for sure. Against this backdrop and the accompanying complexities, new drone rules envisage striking a balance between security and openness keeping pace with an evolving and now-essential technology.