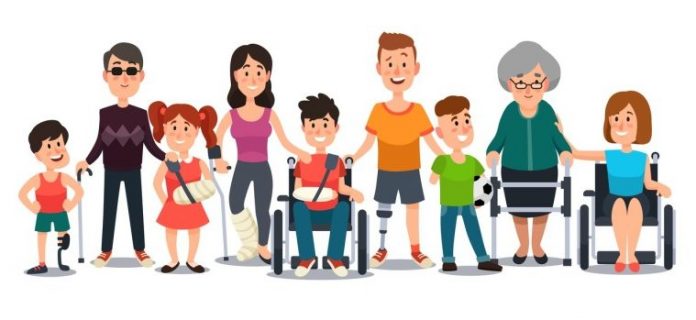 Ask any differently-abled individual(s) you may know as to how challenging it is to cope with day-to-day existence in every walks of life in India, and the answer would be one of resigned look and a long list of difficulties they are made to encounter to even access simple things like boarding public transport, approaching any government institution, or for that matter visiting educational institutes. The way the issue continues to receive little attention like provisioning friendly infrastructure for the differently-abled helping them to navigate without encountering challenges is hard to fathom. Sadly, it does not merit serious consideration nor attracts desired consideration by the powers-that-be.
PC: Edex Live
It's no less than everyday fight for a dignified existence amongst able-bodied people with disabilities is stating the obvious. Unfortunately, despite efforts at provisioning disabled-friendly infrastructure, the statistics available on the ground reads a depressing note. As per Census 2011, India had 2.68 crore people enumerated as differently-abled out of which 20% had disabilities related to movement and 19% had disabilities related to sight. Regrettably, the government's flagship Accessible India Campaign launched in 2015 to make transport, public spaces, and Information Technology infrastructure differently-abled friendly has progressed at an excruciatingly slow pace.
A Parliamentary standing committee report tabled recently pointed out that just 494 or 29.7% of the total buildings identified have been made accessible by nine states and Union Territories to date. It is bound to make one feel extremely distressed while noting the hurdles faced by people with disabilities in education and employment too. Again as per the last Census report, around 45% of differently-abled people are illiterate and only 36% are part of the workforce. Such lopsided statistics firmly establish how little policies directed at empowering differently-abled people have progressed in providing the much-needed impetus. No wonder, India is far from realistically adopting a cross-sectional approach as mandated by the UN Sustainable Development Goals.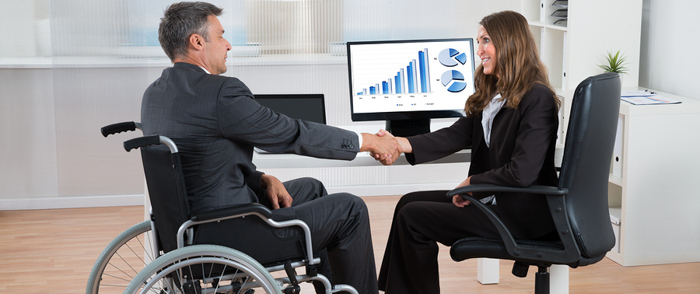 PC:  Chuck Leddy
Unless an attitudinal sea change placing disability at the center of policy planning is adopted by the authorities, not much can be expected on the ground in the future. Despite such severe restrictions, differently-abled athletes competing in the Paralympics in Tokyo have made the entire country proud by winning against all odds. Para-athletes are creating history through stellar performances which should be treated as an inspirational example of what differently-abled people can achieve when provided with the right opportunities. Several instances are well documented showing extraordinary contributions made by these special people in literally every field with or without the support of government authorities.
It is proved beyond doubt that so-called restrictions in their physical being do not hamper in progressing further through a sheer dent of grit and determination. To supplement that indefatigable intent, it is incumbent to enforce penal provisions as provided under the Rights of Persons with Disabilities Act on states and ministries failing to meet accessibility targets. Deterrence alone should wake up the authorities from their complacent slumber to act on the expected lines. Making people with disabilities feel part of the mainstream is half the battle won enabling them to bring out hidden potentialities to the fore without any hindrances. The time to walk that talk is now.