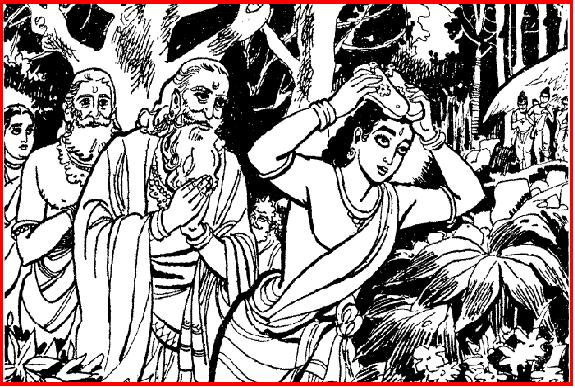 In the epic Ramayana, Rama is rightly the cynosure of all eyes whose character is central to the unraveling of the fable which is held in high esteem by millions of faithful. Lord Rama, as he is reverentially referred to, was an epitome of righteousness, honesty, truthfulness, bravery, adored administrator, and an upholder of promises made without ever breaking one. Not for nothing, he was fondly anointed as Maryada Purushottam, meaning the perfect man. Complexities associated with the moniker is not easy to fathom, though.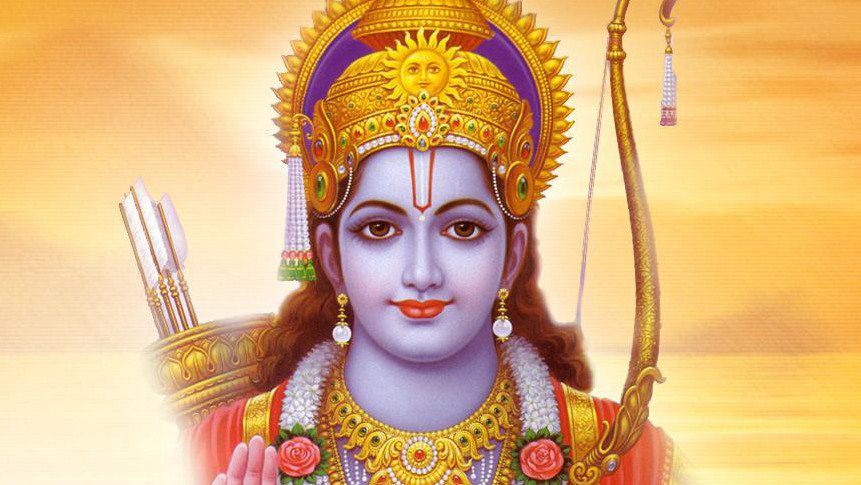 PC: templepurohit
Of course, Ramayana is known to every household in the country is stating the obvious and setting out to describe Rama and his renowned virtues would demand humongous efforts. Most amazingly, searching to ascribe anything not known to humankind about Rama would tantamount to a similar way of painstakingly searching a needle in a haystack. Needless to mention, a tremendous amount of work on Rama already stands credited to scores of renowned scholars, historians, explorers, and travelers during their explorations. An honest and humble effort at exploring an interesting anecdote on the righteousness of Bharata is worth it.
As is known universally, Rama's Father was King Dasharatha and Mother Kausalya. He had two stepmothers Kaikeyi and Sumitra as also stepbrothers Lakshamana, Shatrughna, Bharata, and sister Shanta. Legend has it that Lord Dasharatha had to fulfil the two promises he assured to Queen Kaikeyi whenever she asked for it. Overcome by jealousy, the Queen decides to invoke two promises by resorting to scheming strategies to outcast the heir apparent to the throne Rama by exiling him to the forest for fourteen years and followed by the coronation of Bharata, her son.
Two promises fulfilled, Lord Dasharatha who had made all arrangements to enthrone Rama in his place is rendered heartbroken and eventually succumbs owing to unbearable sorrow. Bharata who was visiting his maternal uncle comes to know about the twin occurrences where his beloved Rama is all set to embark on exile as also losing out his revered father to the tragic turn of events. Crestfallen Bharata not only berates his mother for the unpleasant events much against his wishes but also categorically rules out occupying the vacant throne whose heir apparent is Rama.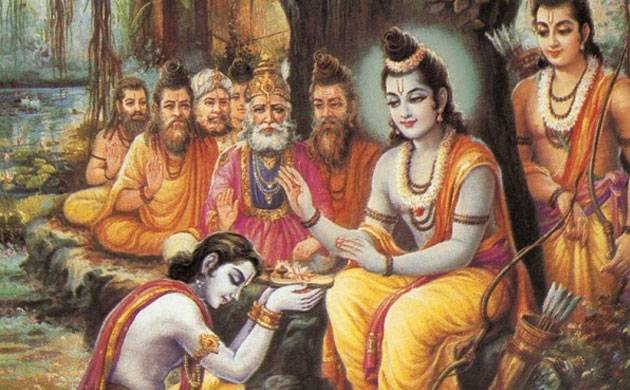 PC: Ranpreet Kaur
Rebuking mother Kaikeyi for the happenstances, guilt-ridden Bharata decides to renounce the waiting throne by declaring an intention to accompany brother Rama to the forest if he refuses to come back to Ayodhya as a ruler. True to his words, Rama refuses to heed the request reminding Bharata about the promises made which cannot be broken at any cost. Knowing fully well that Rama would not accede to his impassioned requests, Bharata requests sandals worn by Rama to be placed on the throne and pronounces to rule Ayodhya in Rama's name till he returns.
Till here, many of us know the above legend in stark detail. However, how Bharata continued ruling in absentia of Rama is worth delving into. Bharata not only renounced the alluring trappings of palace comforts but also decided to lead ascetic life like Rama, imagining and reenacting trials and tribulations his beloved brother would be undergoing, whilst serving exile in the challenging environs of forest. Not only that, legend has it that Bharata wore the exact fabric made out of tree bark on his person to assiduously follow in the footsteps of Rama. How venerating the story is!
Reflecting on how brotherhood should be ideally observed evokes tremendous admiration for Bharata's unflinching loyalty, reverence, and virtuous traits towards his elder brother. Foregoing all comforts any royal kin is so consummately used to extracts no less than steely resolve as well as the fortitude to overcome natural pull towards tempting luxuries. Leading an ascetic life for fourteen long years despite the option to embrace every conceivable materialistic indulgence speaks volumes about the mental forbearance Bharata was abundantly blessed with. A true hero in the real sense!