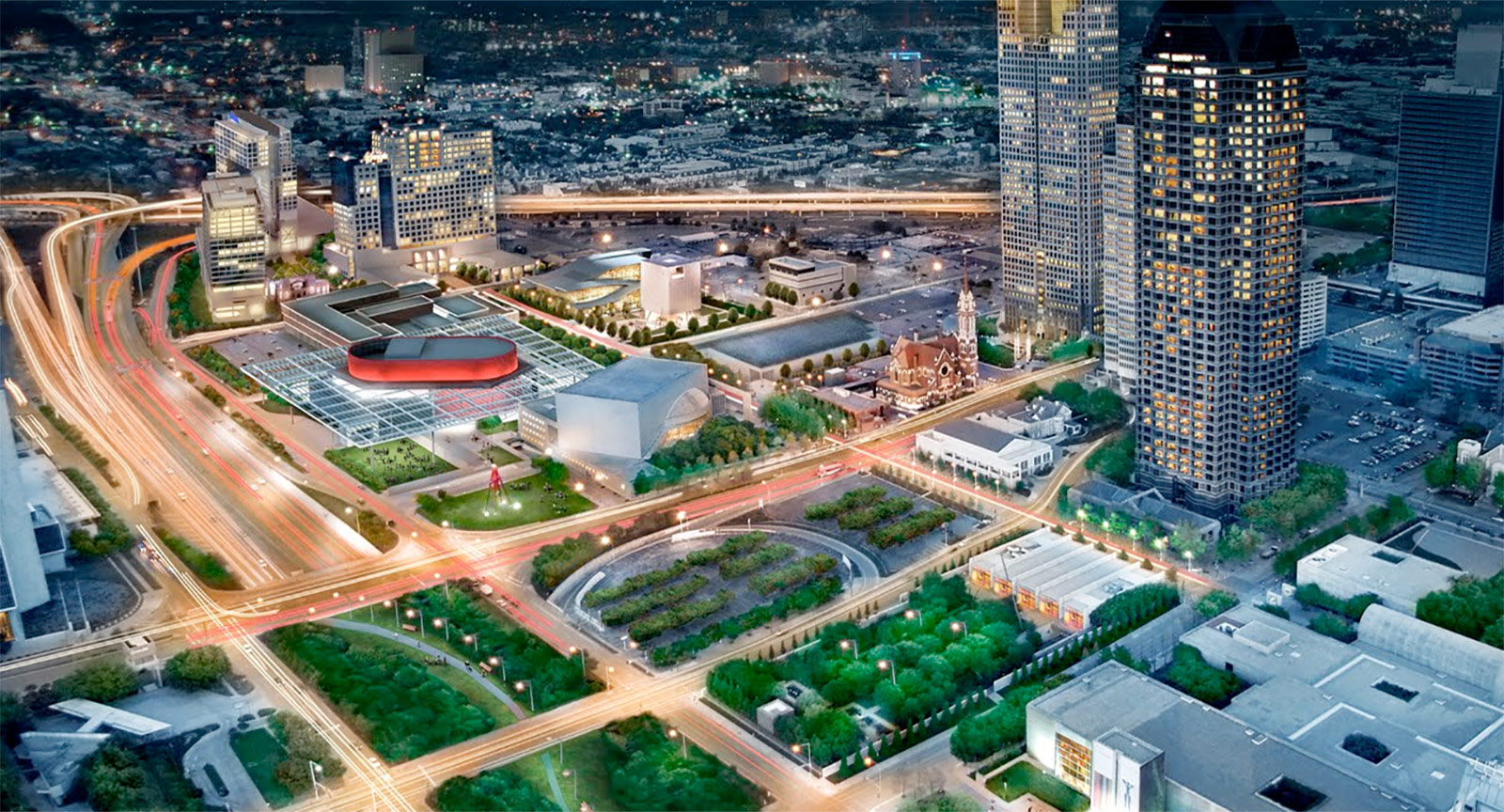 It's not difficult to see why Dallas is often referred to as Big D: It's a big sprawling metropolis filled with big attractions that you won't find anywhere else.
For starters, Dallas has a burgeoning art scene and a prime example of this lies within the Dallas Arts District, the largest entertainment district of its kind in the nation. Here you'll find a world-class collection of museums and performance spaces as well as one of the nation's coolest urban parks. Not to mention, the district is home to one of the world's largest collections of Pritzker Prize-winning buildings in one contiguous location.
Southfork ranch
For fans of the TV show Dallas, no visit to the area is complete without making a pilgrimage to this iconic ranch located 25 miles north in the Dallas suburb of Parker. Sure, J.R. is gone and the series is no longer being filmed, but Southfork Ranch, home to Big D's fictional first family, the Ewings, is nonetheless still a major tourist attraction.
Reunion tower
When you think of Dallas, the first image that comes to mind is Reunion Tower– which has graced the city's skyline with its flickering orb since 1978. The tower is not only the city's most iconic landmark, it's also one of the most visited, especially since the new observation deck opened in late 2013.
Mesquite championship rodeo
Looking for the quintessential Texas experience? Then head to the official Rodeo Capital of Texas in Mesquite (14 miles east of Dallas) – where you can witness the thrills and spills of the Mesquite Championship Rodeo every Friday and Saturday night throughout the summer.
Fair park
They say everything is bigger and better in Texas, and the State Fair of Texas– going strong since 1886– is no exception. Held for three weeks every fall, the fair (drawing in more than three million attendees each year) not only is one of the largest and longest-running fairs in the nation, it also touts the largest Ferris wheel in North America.
Dallas arts district
Downtown Big D has been enjoying a renaissance recently and much of the success can be largely contributed to its ever-burgeoning arts district. Spanning 68-acres and 19 contiguous blocks, the District is considered to be the largest urban entertainment district in the nation.