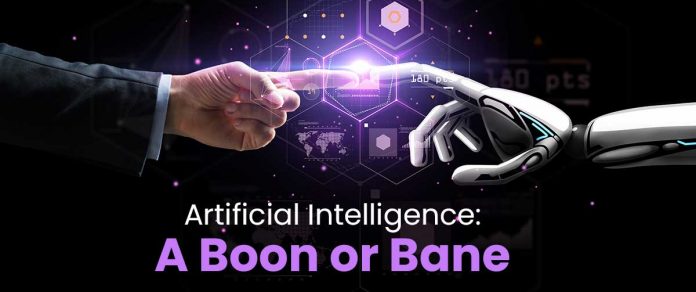 Any new inventions, innovations, developments, and changes, in general, are always to be treated as a package consisting of both merits and demerits, advantages as well as disadvantages, good and bad. As can be seen, there is no one way of measuring the ultimate usefulness of these advancements since somebody treating the same as a boon can also be construed as a bane by others. A classic case of a double-edged sword you see. A responsible individual(s) can consciously make efforts to use available resources for improvements. In the same vein, an unscrupulous individual can unleash terror by misusing the same resource for fiendish considerations too. History is replete with any number of instances proving the above maxim beyond doubt.
PC: DiviAdmin
Likewise, unbelievable modern technological advancements in the digital field have transformed beyond imagination how humanity goes about sustaining livelihood in the altered scenario where the virtual world rules the roost. Recently introduced cutting-edge digital technological inventions like Artificial Intelligence (AI), Internet of Things, Data Analytics, Machine Learning, Cloud Computing, and many others in the pipeline have queered the pitch all around. Not only advanced and developed countries but also developing as well as aspirational countries too are vying to embrace technology to further their nation's interests. AI's extraordinary advances using Deep Fakes technology mouthing never uttered words from a deceased man is in the news of late.
As mentioned above, potential side effects of AI can be gauged by the fact that Deep Fakes is a subfield of the former allowing realistic forgeries of both video and audio portending how technology medium can be misused in the guise of furthering innovative processes. Note that the speed with which AI is advancing has made it possible to create Deep Fakes using freely available software and computer processing power that can be easily rented. No wonder, AI is being increasingly viewed as perhaps the most transformative technology under development. As an adverse consequence, it also brings along entirely new risks that could jeopardize the harmonious existence of nations living on the edge owing to different reasons.
PC: HELSINKI
Deep Fakes carries fundamental dangers quickly undermining trust breaching the invisible bonds holding many collectives together. For instance, Deep Fakes is being used by state actors to influence elections and sow seeds of discord. The entire world witnessed how the US was victimized leading up to the Presidential elections. As is the case with India too where Deep Fakes are known to have circulated in some electoral contests. Hence, to check the rapid upgrades of AI and to ensure a smooth transition to increasingly digital modes of governance, the Government of India should also initiate potent measures by introducing a new level of safeguards. It is always better to gear up for the challenges beforehand to preempt possible tricky situations ahead.
For instance, ransomware attacks are on the ascendancy world over where hackers introduce malicious software code into networks to prevent victims from accessing their data. Needless to mention, critical data is the nerve center of modern global order, and any breach will result in massive damages. A huge amount of money is exchanged to get hold of the data. Therefore, constructing robust technology-driven cyberinfrastructure becomes paramount. The GOI should also initiate preemptive measures with the aid of technology to stall diabolical efforts like Deep Fakes taking control of the situation. Remember, the social and economic costs of unchecked Deep Fakes and ransomware will be humongous.