There's always something interesting involving eccentric politicians around the world who never fail to attract attention not necessarily for administrative reasons, but something not related at all. History is replete with several instances when top leaders have had to brace up challenges courtesy of their own undoing landing them in an extremely embarrassing situation.  The modern-day world too has some of the most maverick politicians donning the leadership role but failing to live up to the expectations.  The reasons can be anything from corruption charges, uninhibited nepotism, unwarranted flings, unchecked arrogance, greed for power, and abrasive mannerisms.  The list can be exhaustive as every human folly known to mankind can bring about the downfall.
PC: Practice Business
Of course, drunk high on the unbridled power bestowed upon by the position of strength, carelessness, and hedonism too can create havoc once the cracks start appearing on the wall. What is on display in the United Kingdom over the last few months aptly sums up the situation staring at acting prime minister Boris Johnson.  As reported widely around the world, Boris Johnson weathered one scandal after another with Britain left with no option but to watch every new episode unfurling with alarming regularity, until finally, his own party had had enough of all the rowdy theatre.  It started with the resignations of senior cabinet ministers, then gathered swift momentum, pushing Boris Johnson to resign as the leader of the Conservatives.
As the world community kept watching the skeletons tumbling out of the cupboards of the UK PM with amusement, the beleaguered leader had to give in as the pressure kept mounting domestically. Of course, in due course his party will choose a successor, the transition of office will probably be full of drama, and on big issues, the country can expect policy continuity. However, given that Britain doesn't move the world's geopolitical needle, a leadership change there is interesting, but not terribly consequential.  Interestingly, there is a morality tale that has lessons for other democracies.  How a leader who as recently as in December 2019 led his party to a landslide parliamentary majority since 1987 squandered so much political capital so fast.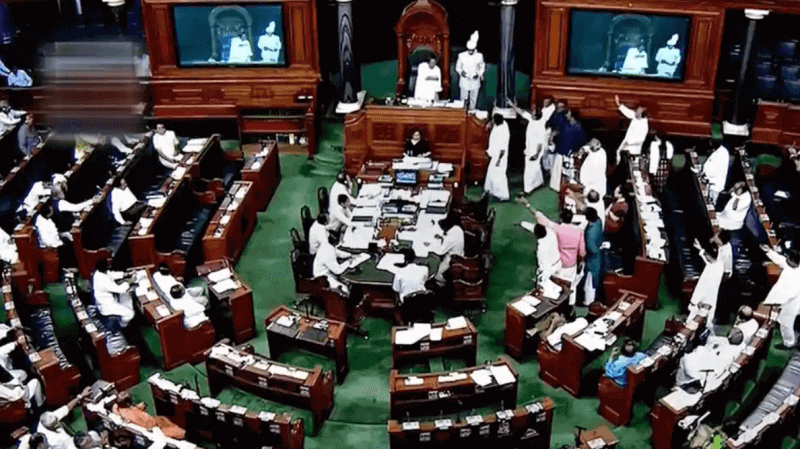 PC: ALEX ANDREWS GEORGE
Look not far than the whiff of entitled elitism that in part helped usher Boris into office began to smell bad. No wonder, the shambolism perpetrated in the Downing Steet repulsed the Conservative party mandarins as also the common citizens.  The lesson here is that even leaders with massive mandates need to be mindful of the fact that the office needs to command at least a measure of respect and authority.  Gross misconduct and indiscipline like indulging in office get-togethers when the entire nation was under lockdown during the pandemic was utterly irresponsible.  Importantly, political parties must also respond faster when they sense their leader is proving to be a liability.  Don't ever take the governed for granted.