Tired of getting the same message "not enough space" every time and looking for some solution? You might have failed to get any solution but now things are pretty different. Thanks to Samsung ! The company is producing a 256GB memory embedded chip that could help you in increasing your smartphone memory to a great extend.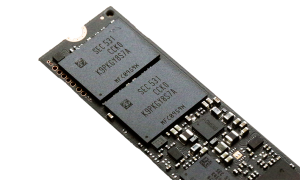 The problem related to memory is always a matter of concern for us. I am sure we all come across with the common message saying "not enough storage" alert on our mobile device specially while downloading mobile games or movies. Samsung is working with both hands  to give its customer a workaround that could really handle this issue well.
This 256GB memory embedded chip  is based on Universal Flash Storage (UFS) 2.0 and complements a 128GB version that was being introduced year ago. If you talk about the size parameter of the memory chip then you will be happy to know that it is smaller than an external micro SD card. So you can actually use this Samsung chip to store near about 50 HD movies. Not only this, it has multitasking capability like watching 4K Ultra HD movies on a split screen at the same time searching image files or downloading video clips will also be increased.
Here is what Samsung has to say about 256GB memory embedded chip
"The UFS memory handles up to 45,000 and 40,000 input/output operations per second (IOPS) for random reading and writing respectively, over two times faster than the 19,000 and 14,000 IOPS of the previous generation of UFS memory,"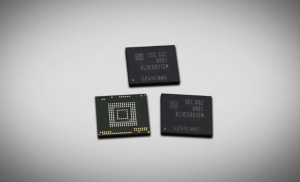 According to Samsung Vice President Joo Sun Choi. memory chip is twice as fast as a SATA SSD for PCs. After the release of 128GB UFS 2.0 version of the Galaxy S6 last year expectations are high from Galaxy S7 and Galaxy Note 6. So it is clear that Samsung is going to primarily concentrate on high-end mobile devices for this.
Recently Samsung announced a new dynamic random access memory (DRAM) chip that is capable of providing 6GB of on-board memory to smartphones. So in front of 256G memory powered phone, smartphones with around 16GB of memory capacity might just feel ashamed.
Image Source: Featured Image, Image1, Image2