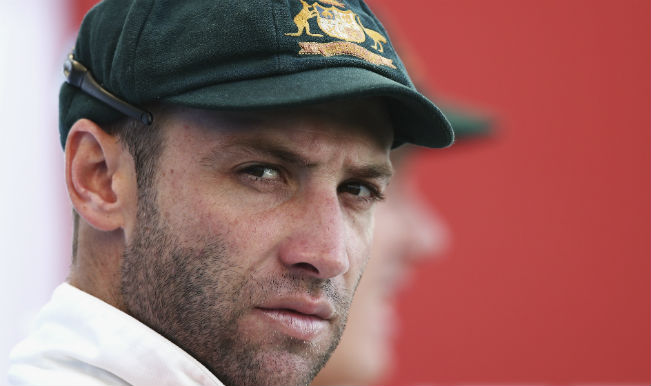 Cricket is a popular sport across the globe. The sport is worshipped by many people and played passionately. Players give their lives to this game; some of them literally. There have been many incidences when cricketers got injured on the field. But not all of them were lucky enough to survive and succumbed their injuries. Here is a list of 10 such unfortunate cricketers who died on the field while playing.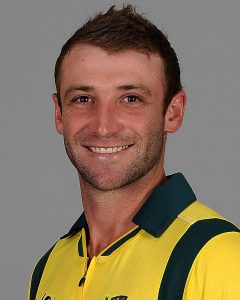 1. Phillip Hughes
Phillip Hughes was an Australian player who died at an early age of 25 in 2014. He was a left-hand batsman and was also a part of Australian Test and One-Day International team. During the Sydney Cricket Ground, Phillip Hughes was hit by a bouncer, bowled by Sean Abbott. After that, he lost consciousness and fell on the ground. He was taken to hospital and was reportedly said to fall in a coma. After that, he never gained consciousness and died on 27th November that was two days after the incident. It was a great loss for Australia as well as for the world.
2. Ian Folley
Ian Folley was an English right-handed batsman and a left-arm bowler. During his career, he had played for many teams. While batting for Whitehaven in a match against Workington, he was hit underneath the eye. He was taken to the local hospital for a treatment of his injured eye. Unfortunately, he had a heart attack and died while under anesthesia. When he dies, he was just 30 years old only.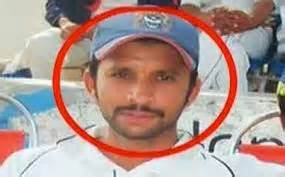 3. Zulfiqar Bhatti
He got injured while batting during the Begum Khursheed Memorial T20 tournament in Sukkur. It's a district in Pakistan's Sindh province. Zulfiqar Bhatti was hit in the chest. People immediately took him to the hospital. He was on a ventilator; but later he was declared dead as the impact of the hit on the chest was so severe that he was not able to resist.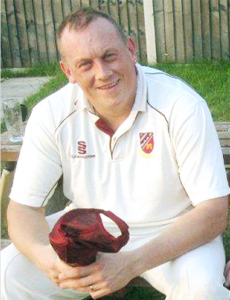 4. Richard Beaumont
Richard was just 33 years old, when he died because of the heart attack. Quickly he was taken to Birmingham's Queen Elizabeth hospital after he fell unconscious. But shortly he was declared dead by the doctors. It was a sad incident that shocked everyone who was there with him at that time.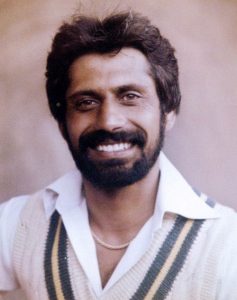 5. Wasim Raj
Wasim Raja brother of Rameez Raja, was an active member of the National cricket team of Pakistan during 1973-1985. He played 57 Test matches and 54 ODI matches for Pakistan. After that he was seen in many different avatars like the coach of Pakistan's Under-19 team, International Cricket Council match referee, etc. While playing in August 2006 in a match in Marlow, Buckinghamshire, in England, he suffered a heart attack and unfortunately died.

6. Wilf Slack
Wilf Slack was the English players who had played for England as well. He played three Test matches and two One Day International matches for the national team in 1986. On 15thJanuary 1986, he suddenly got unconscious on the ground, collapsed and passed away during the match itself in Banjul, The Gambia.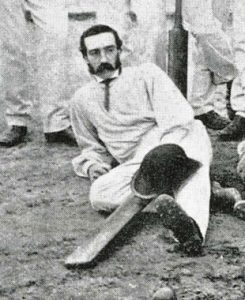 7. George Summers
George Summers did not fall down on the cricket ground and died, but the reason behind the death of George Summers is cricket ball only. He was hit badly by a short delivery from fast bowler John Platts in a match against MCC at Lord's in 1870. At that time everything seemed to be fine, but later, after four days on 19 June 1870, George Summers died from his injury due to the impact of the ball.
8. Darryn Randall
Darryn Randall, who was trying to play a pull shot in a match between Old Selbornians and Fore Hare University got hit on the side of his head by the rising delivery. He fell on the ground and was taken to the hospital where he died on 27 October 2013. He played 4 first-class and 4 list-A games in 2009 for Border. He was also running a highly regarded cricket academy at Stirling Premier School.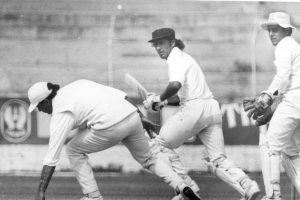 9. Abdul Aziz
Abdul Aziz is a Pakistani batsman and a wicket keeper who was born in Karachi. While playing for Pakistan Combined Services, he was hit over the heart by a slow off break from Dildwar Awan. In no time he fell down on the ground and was unconscious. He died on his way to the hospital on 17 January 1959.
10. Raman Lamba
Raman Lamba was an Indian player who had played four Tests and 32 One Day Internationals for Indian national cricket team. While playing for Abahani Krira Chakra, Dhaka's leading club, versus Mohammedan Sporting Club on 20 February 1998 in the final of the Premier Division cricket match at the Dhaka Bangabandhu Stadium, he was hit by the cricket ball while he was fielding. The shot hit by the batsman was so hard that he died on the spot dated 23 February 1998.
Players get injured in almost every game. Many a times they recover from injuries and make a comeback. But sometimes such incident and accident happens that not only hurt the players, but also scare the fellow players, whether it is a teammate or an opponent. Make sure you carry all your safety kit with you that is being recommended by your coach.
ImageSource: Bing