Ankit Gupta – Editor-In-Chief

Ankit has been a copywriter since 2009 and has the credit of being a certified copywriter, technical writer and instructional writer. He has been writing website copy and blogs since 2010 and is also an SEO specialist. An Engineering graduate with an MBA Marketing postgraduate degree, he has the experience to deliver copy on diversified fields.
Ankit loves traveling and has visited several national parks in India. He is a big time foodie and loves cooking too. Besides, he is a technology enthusiast who loves to learn about new technologies, website development, latest SEO tools and social media advancements. Anything new in the world attracts his attention and that keeps him going all the time.
He can be reached at ankit@kanigas.com
Arushi Prasad – Section Editor
Arushi Prasad is a freelancer, specializing in Graphic and Interaction Designing who enjoys experimenting with various techniques in mobility . With a  background of design, Arushi is also creative wellspring blogger with 3 years of global writing experience.
Creativity is the soul of this blogger cum graphic designer cum dancer. May be that's why, her blogs are more about creativity and innovation. Arushi also loves exploring new places and putting the pictures of those places on Facebook. Her Facebook posts are nothing less than a travel book.
She can be reached at arushi@kanigas.com
Shalini Choudhary – Section Editor
Shalini is a Software Engineer by profession and has the credentials of making swift progress in the field of writing. She has a passion for writing and love to write about each and everything. 'Perfection' is what she always aim at and that's what makes her blogs a real masterpiece reads.
Apart from being the author, she is also the section editor for Kanigas. Along with writing about breaking news, technology, and business, among other things, she spends her time connecting with her friends and family.
She can be reached at shalini@kanigas.com
Meghna Gupta – Senior Editor
Meghna is an MBA HR by profession, she has 5 years of corporate experience in HR and Admin.  She is passionate about writing and interior designing . During her free time, she enjoys cooking and window shopping over the web.
Currently, Meghna's little one occupies most of her time. However, her love for writing still forces her to take out time for creating avraitey of blogs. She loves her both jobs, looking after her naughty kid and alos creating intersting content for the website.
She can be reached at meghna@kanigas.com
Rishi – Author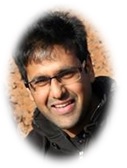 Rishi Gupta is an Computer engineering student. He holds 2 years of writing experience on different subjects like Technology and Social Media. Latest technological improvements and gadgets attracts his attention. Rishi loves to try his hand on latest software and write a review on them. He has the capability to research information that others might overlook.
He has a simply style of writing and that's why his work reaches people belonging to any field and with any level of technological understanding. Other than writing, he loves to travel and explore new places.
He can be reached at rishi@kanigas.com
Aman – Author
Aman is an avid technology enthusiast who likes to follow latest on social media, gadgets and science. Aman has a style of writing that combines facts with good details.
He is also social media guru for Kanigas and holds good knowledge on subjects related to social networking.
He can be reached at aman@kanigas.com
Krishna Gupta – Author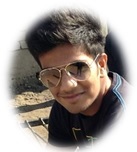 Krishna is a budding author who likes to write about technology, news, health and sports. He is a huge fan of WWE and believe in spreading love and happiness.
He follows WWE star Roman Reigns and regards Arnold Schwarzenneger as his inspiration. Krishna is also in transit of becoming a body builder.
He can be reached at krishna@kanigas.com
Trapti Choudhary – Author
Trapti is a graduate in BE (Electronics and Communication) and has been in writing industry for the past 2 years. She is actively working as a freelancer from last 2 years with various organizations such as Amazon, Walmart, etc. She loves dancing and cooking a lot.
During her free time, she enjoys travelling and exploring new areas in and around different cities.
She can be reached at trapti@kanigas.com
Mack – Author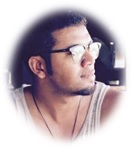 Mack is a Research Analyst by profession and recently his research made him a blog writer. Having travelled to most of the European countries, he has developed a zeal to capture the moments into words.
He usually hangs out in Live concert for D3 (Dine; Dance and Drink). His immense knowledge on 'how to enjoy your life' has inspired any of his associates and friends; and they too have taken seriousness towards drinking, dancing and dining at fine places!
He can be reached at mack@kanigas.com
Rachit Saklecha – Author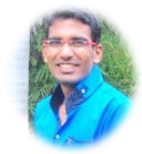 Rachit is a Chartered Accountant by profession and started blogging in 2014. He has immense love for creativity and enjoy experimenting with various techniques in writing. Sarcasm and Humor are the two strong zones where Rachit has a good hold on.
Rachit's financial domain has always helped him understand the tricky and complicated financial jargons and terms. Now he has started to focus on journalism and content development that covers financial as well as other topics.
He can be reached at rachit@kanigas.com
Madhavi Choudhary– Author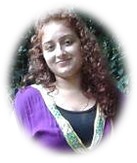 Madhavi is a Dentist. Being from medicinal background, she has an interest in writing all those things which are related to one's health. And during her spare time, she usually ends up writing articles on subjects directly related to public interest.
Madhavi is happily married and enjoys her profession as a dentist and freelance blog writer. Her ultimate aim is to spread fitness and health awareness through her writing. She treats blog writing as a medium to reach out to people across the globe with her medical knowledge.
She can be reached at madhavi@kanigas.com