Using hair shampoo daily is very common for many people. But a shampoo contains a lot chemicals which affect our hair growth, shine of hair. Here are some shampoo alternatives for your hair which are chemical free and homemade too.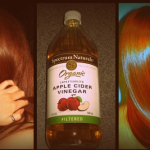 1. Apple Cider Vinegar: It is a perfect cleanser which removes the dirt quickly. It makes the hair and scalp clear with a smooth finish. It leaves the hair soft and well-conditioned. You can mix one part of ACV with one part of water.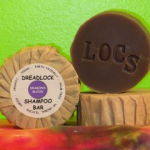 2. Shampoo Bars: You should change your liquid shampoo with shampoo bars. Because these bars are eco-friendly than the liquid shampoo. These bars use less packaging. They last longer than liquid shampoo and are sulphate free.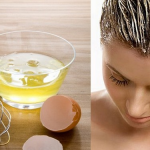 3. Egg: Experience it one time and you will see your hair has become so clean, soft and shiny more than when you use shampoos. Take 1 egg and whisk it in a bowl. Pour it on your head and gently massage over it. Leave it for some time and see the result. Egg is one of the best shampoo alternatives for your hair.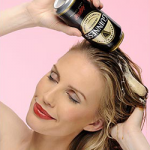 4. Beer: Beer is a very good cleanser for hair. It Includes vitamin B, wheat proteins, and maltose sugars. Rather than drinking beer it is more useful to pour it on your head. The proteins in beer provide hair more strength and makes them long lasting.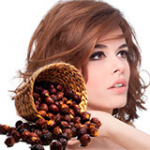 5. Soapnuts: It's a natural cleaner and it works very well on hair. Hair become silky after you start using it. Heat these soapnuts in water for 10 minutes. Blend it with hand-blender and your liquid is ready to use.
6. Heena: Using heena on hair should be done once in 2-3 weeks. Mix ten t-spoons of heena with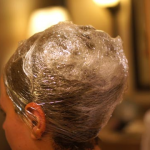 hot water to make a paste. Let it cool down and apply it on your hair after two hours. Your hair will become brighter, clean, soft and silky.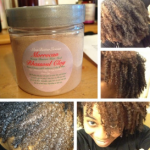 7. Rhassoul Clay: This shampoo alternatives for your hair will not only clean your hair but also condition it. Take two spoons of this clay and boiling water. After cooling put this paste or brush thoroughly in your hair. And then rinse it very well. You will see your hair becomes shiny, strong and very soft.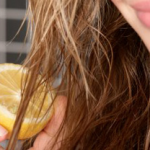 8. Lemon: we all know lemon has multiple properties. It helps us in one or another way. It has anti-bacterial properties. Lemon works as conditioner. Directly squeeze lemon in to hair and massage well leave for a few moments. It works as anti-dandruff shampoo too.
These are some of the shampoo alternatives. You should try to use it in your daily routine. Most importantly it's cost free and homemade too. It will heal all problems of your hair.
Image Source: Acv, Shampoo bars, Egg, Beer, Soapnuts, Heena, Clay, Lemon