If we try to define family, then it's the people you are actually stuck with. The conflicts in the family are something that is ongoing and the greater you try to extend out from your nuclear family, the conflicts keep increasing. General conflicts include your mom not liking your wife or your wife's parents not seeing eye-to-eye with you. Your aunty gossiping about your family, uncle's alcoholism and several such incidences. Due to all these, your family becomes officially dysfunctional.
Well, it's definitely not possible to keep these conflicts totally away from your family as they are bound to arise when the family stays together. But you can still avoid it by few tips and tricks.
Take a look at 10 ways to avoid these family conflicts:
1. Set Boundaries
For conflict's resolution it is very important to set certain boundaries. Disagreements and debates are very healthy components in most of the relationships and it need not be completely avoided, but everyone should stick to present rules or boundaries. Like when any conflict arises and voices begin to rise, just elect and end the discussion and agree to continue only when the temper subsides.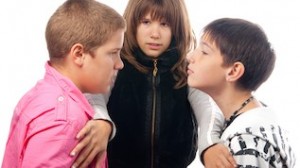 2. Create an alliance
Try to build a core relationship with the members who are calm, level-headed in your family. Basically, you need to create an alliance of troubleshooters. The idea behind this is that when things start to brew, it becomes much easier to squash when caught early. The team works together to calm things down between the angry members and also help create a strong bond between them.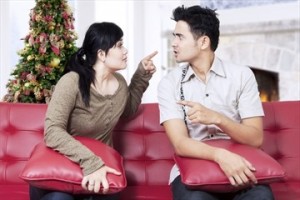 3. Common Ground
In extended families, it is quite impossible to have much in common between all members. Your Mummy is happily in love with you, but on the other hand your sister can be a giant pain in the backside. You can either make things more difficult, or try and find a way to co-exist. Try to determine a common ground between you and your sister. Try and find a situation where both of you are actually happy in doing the same thing. This will help to create or at least the start of a relationship and reduce the chances of conflict.
4. Choose your battles
It is always a better idea to let certain issues slide away instead of making it a big deal. Conflicts arise more during the holidays, these are the times when tension is high and family togetherness is expected.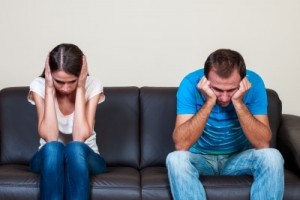 5. Stay neutral on sensitive issues
When a touchy subject comes up try to remain neutral. This helps you to help other family members in articulating their thoughts. It becomes easier for you to rephrase the sentiments and try to come to a mutual understanding and find compromise.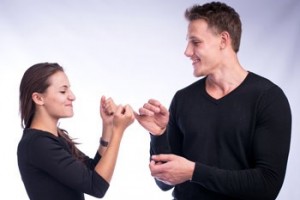 6. Don't forget the humour
Sometimes it becomes important to just have a laugh at certain situations. Certain issues might sound crazy, but it's a part of life. We can ideally call these type of issues a Drama. As we discussed earlier that not all issues need to be addressed on a serious note, so take a deep breath, and have a laugh on all those silly messy family drama.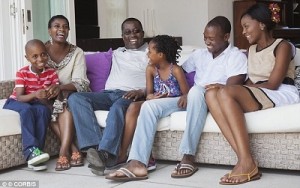 7. Plan your family time
Always plan your time together, this helps you to reduce chances for any argument. So whenever you plan a family reunion, always be careful and construct a plan where everyone is busy with activities, be it eating or chores try to divert their attention from any brewing conflicts. Make sure your time is well choreographed.
8. Be on the High Road
Difficult family members exist in all families. Whenever any conflict arises, always remember to stay on the high road. As lowering yourself into small disagreements and squabbling is in no way going to help. Always try to maintain your temperament and avoid all insults and low blows at all possible costs. As these will only come back and haunt you in the end.
9. Remain Optimistic
It is important to remain optimistic in with some issues. Staying Positive will always help to rebuild family relationships and prevent any future conflict; you just need to make sure that you're realistic in your expectations.
10. Choose to Forgive
Above all, the easiest way to avoid any family conflict is to learn to Forgive. Things might go beyond our control sometimes, we spend our precious moments worrying and holding grudges. Remember that the actions of others are owned by them, and not you. Try to create your own moments as you might have many critical decisions to make. Intervene only when necessary, mainly on behalf of children, and try to stay out of any issue where your intervention is not necessary. Above all, learn from the situation and keep it in your stockroom of wisdom.
It doesn't matter how close a family is, conflict are unavoidable. Conflict is very natural and cannot be ignored. However coping with these recurring conflicts requires an open dialogue and a keen understanding of the family issues, it should be combined with a willingness to work towards harmonious resolutions.
Image Sources: Image 1,Image 2, Image 3, Image 4, Image 5, Image 6, Image 7, Image 8, Image 9, Image 10, Featured Image.