If you think you are unique, believe me these 10 Indians' uniqueness will blow your mind. You will be shocked when you will come to know how crazy and passionate these Indians are about minor things which we normally ignore. This is just because of the passion that today these people are known throughout the world. Not only that, but they have their name registered in the Guinness Book of World Records.
Here is the list of top 10 Guinness World Records by Indians–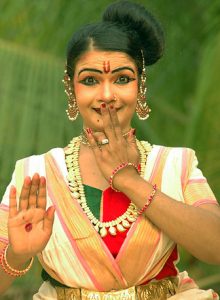 1. Kalamandalam Hemalatha
It's true if you have a passion regarding anything, you can reach at any height no matter who you are and where you are. Kalamandalam Hemalatha who is from Kerala went on dancing for 123 hours and 15 minutes at the Kerala Sangeetha Nadaka Academy. She has registered her name in the Guinness Book of World Records by doing so.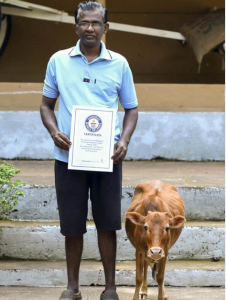 2. Manikyam
The second record in the list of top 10 Guinness World Records is held by a person who is the owner of Manikyam, the tiniest cow in the world. The height of this cow is 61.5cm which is shorter than in fact some of the dogs.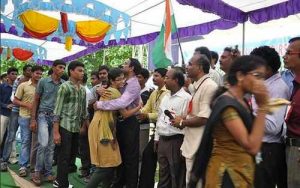 3. Jayasimha Ravirala
The third world record is held by Jayasimha Ravirala who broke the record for the maximum number of hugs given in an hour. He hugged around 2,436 people in Tekkali, Andhra Pradesh. Innovative way to create the world record.
4. Shreeya Rakesh
Another world record held by a Skating genius. Shreeya Rakesh is a 5-year-old boy who skated the farthest distance under cars. He had crossed 48.1 meters under 27 cars in just 23 seconds. Well done boy!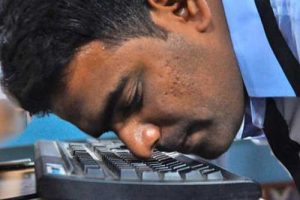 5. Khurshid Hussain
He is a real genius who holds a very different and unique world record. He is the only person in the world with the fastest speed of typing on the keyboard only with his nose. He typed 103-character sentence in seconds. He was asked to write "Guinness World Records have challenged me to type this sentence using my nose at the fastest time," and he did it in recorded time. Brave man truly deserves the award.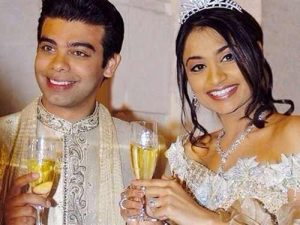 6. Mittal Family
Lakshmi Mittal, the billionair from India, who is listed in the world's wealthiest people, also holds a world record. Vanisha Mittal is the daughter of this Steel Tycoon. In 2004 she was married to investment banker Amit Bhatia. This is the most expensive wedding in the world till date and thus registered in the Guinness World Record.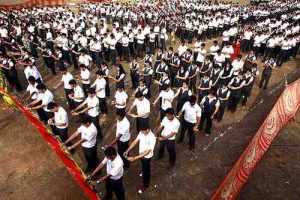 7. Selfies
We all often see people taking selfies in different places. But can you imagine how it looks when 1000 people take selfie at a same time. Yeah, this is true. 1000 Student and Staff of Federal Institute of Science and Technology in Angamaly, near Kochi clicked 1000 frames in a minute and thus creating a world record.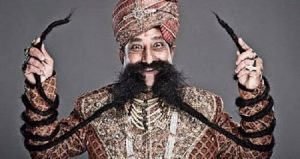 8. Ram Singh Chauhan
He is from Jaipur and holds a unique world record for having longest mustache. His mustache is 14 Feet Long which took him 32 Years to grow.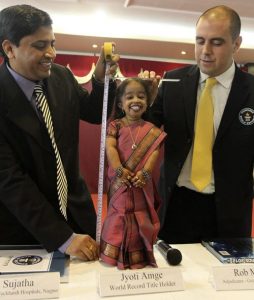 9. Jyoti Amge
She holds a world record for being the world's smallest woman. She is 61.95 centimeters (2 feet) in height and currently she is 23 years old.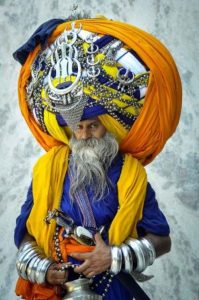 10. Avtar Singh Mauni
Last world record in the list of top 10 Guinness World Records is held by 60-year-old man from Patiala, Punjab, Avtar Singh Mauni. He holds the record of having longest turban on earth. The weight of the turban is 100 pounds and stretches to as long as 645 meters, which take 6 hours for Avtar Singh Mauni to wear.
These were the most unique and amazing Guinness World Records held by the Indians.
Meet the Author