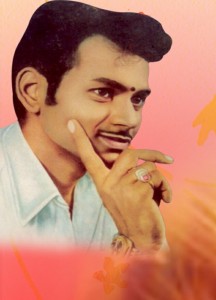 Ram Gopal Varma has dared to make a biopic of one of the most highly influential leaders Vangaveeti Radha. This leader represented the Kapu Community in the 80s. Our maverick filmmaker despite of receiving threats from Vangaveeti descendants, has decided to make a biopic of Vangaveeti Radha. Infact he has been too quick, he already unveiled the first look posters of the lead actor just few days after the official announcement was made. RGV posted the pictures on Twitter.
First Look at RGV's Biopic of Vangaveeti Radha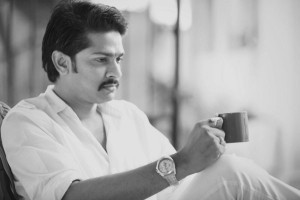 The Reel Vangaveeti Radha looks very handsome and intense. The pictures which came on twitter has raised expectations of the audience. The actor in one photo, resembles to the 'real' Vangaveeti Radha.
RGV, while posting pictures on the social media said about 'Vangaveeti Radha': "Kammavaalla manasthatanni ardham chesukune thelivunnavalle arhatha vunna nijamaina kaapulani chepparu"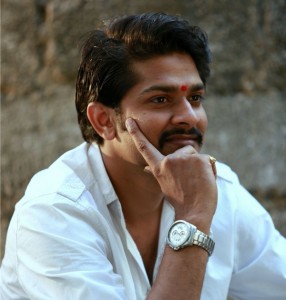 The pictures unveiled by RGV shows that he seems to have won half the battle already. As the lead guy looks so perfect to reprise the role of Vangaveeti Radha. Well these pictures have raised the expectation of the true Fans of Radha and given them some reason to celebrate as well.
Controversies Surrounding This Biopic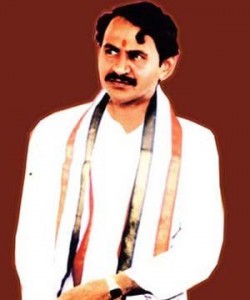 1. This Biopic of Vangaveeti Radha is already surrounded with a lot of controversies. The promotions of this movie is also happening with an extensive controversy and hence is leading to rising expectations on the film.
2. The decision of making a movie on the late political leader Vangaveeti Ranga has flickered some strong arguments between RGV and Vangaveeti Radha , the son of Vangaveeti Ranga.
3. Radha previously warned and even criticized to not portray his father Ranga in an antagonist role for his upcoming movie. Post that RGV also gave strong replies to Radha.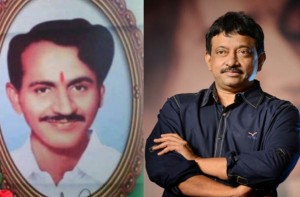 Despite of all the controversies RGV has unveiled the first look of its upcoming Movie Vangaveeti. This shows that nothing can stop Ram Gopal to make this film.
Well not to forget, we know how Ram Gopal Varma films create mess post release. But yet again, the expectations from this first look is quite high, lets wait and watch if RGV repeats history or creates one with Vangaveeti's Biopic.
Image Sources: All Images, Featured Image.
Meet the Author