India's toy trains are relatively small trains that run along the historic railway lines up to many hill stations. These trains are slow and can take a little longer to reach your destination. It's an experience of gapping up the hills, making way through tunnels and over striking bridges. Here I have listed the best toy train rides in India.
Darjeeling-Himalayan Railway: It is the oldest of India's historic toy train railways. It passes through lower reaches of the Eastern Himalayas to the undulating hills and green tea plantations in Darjeeling. The train links the town of New Jalpaiguri in the plains to the lovely hill station of Darjeeling.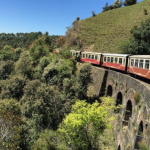 Kalka-Shimla Railway: It's like travelling little back in time. It was built by the British in 1903; the railway was used by the officers to get access to Shimla. The train stops at some of the picturesque stations along the way like Taksal, Dharampore, Gamma and Solan, making the journey interesting for the passengers.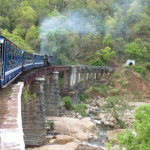 Ooty-Nilgiri Railway: It begins its journey from town of Mettupalayam. Toy train rides 46 km to the hill resort of Ooty. This railway journey is pictorial due to the surrounding rivulets, hilly terrain and thickly dense lush green forests. The historic railway line was completed in 1899. It was declared a UNESCO World Heritage site in 2005.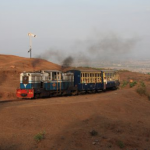 Neral-Matheran Railway: The 77-year-old line is the main way to reach the tiny hill resort Matheran. This toy train had its first ride in 1907. The train transfers passengers to the greenery and pollution free hill station where vehicles are banned making it peaceful and pollution free place. The toy train runs between sunrise and sunset.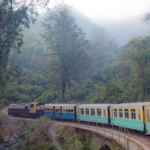 Kangra Toy Train: This Toy Train ride is like a fairy tale journey across the natural beauties of maze of hills, rumoring forests, whistling breeze, & alluring scenic beauty. The entire region offers scenic beauty between the Dhauladhar ranges of the Himalayas.
These are the 5 top toy train rides in India. You can always take the pleasure of riding through them and enjoy the journey.
Image Source: toy trains
Meet the Author