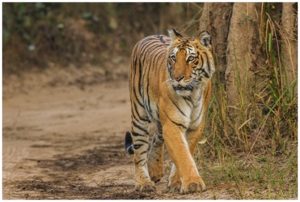 A good news for the tiger lovers and forest conservationists! A recent study conducted by Nature Conservation Foundation reveals that the tiger population is growing in Karnataka forests and wildlife sanctuaries and have crossed 406 in numbers.
According to the study, there are at least 15 tigers that inhabit the sanctuaries and forest ranges of M.M. Hills as well as the Cauvery Wildlife Sanctuaries. This area measures more than 2,000 sq.km. and now it's the home for growing tiger population.
Sanjay Gubbi, one of the members of the team that carried out this study, mentions that the sanctuaries in Chamarajanagar are now being occupied by tigers. He also mentions that this is the right time to declare these areas as the tiger reserves. Sanjay led the camera trapping team.
Enough tiger population to declare the sanctuary a tiger reserve
The forest of Cauvery Wildlife Sanctuary and M.M. Hills was once ruled by Veerappan, a sandalwood smuggler and one of the most wanted bandits of India. His killings not only included police officers and forest officials; but also 900 elephants. Due to the constant activities and gun fires, the jungles were often disturbed and became non-suitable for big cats. But now, the jungles are seeing increasing tiger population, which is a pleasant news for Karnataka state.
The study mentions that the current tiger population consists of 12 tigers, which also include 9 cubs. The cubs are below the age of two and these were sighted in the jungles of M.M. Hills. The team also spotted 2 male tigers in the Cauvery Wildlife sanctuary. Sanjay Gubbi mentions that the cubs are a good sign that there is a healthy breeding happening amongst the tiger population here.
Sufficient Prey base for Tigers
The camera team spotted many animals that are the main prey of tigers. They found gaurs, wild pig and sambars in the M.M Hills forest; while in the Cauvery Wildlife sanctuary, they spotted wild pigs, four-horned antelopes and Chitals. The team also noticed that the hills and landscapes of the forests are suitable for tiger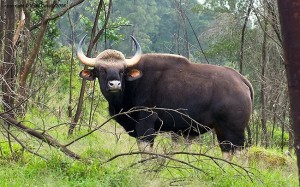 s' habitat.
Since the area is big enough for the tigers to stay happily; the team believes that the forest will see more growth in the tiger population in coming years. A typical male tiger's can be as big as 350 sq. kms; which is approximately equal to half of Bengaluru city.
This is a good update regarding the growing tiger population in India. This news will certainly pull a lot of tourists from India as well as from across globe towards the forests of Karnataka.
Image source: Image 1, Image 2, Featured image
Meet the Author