Our Indian Television daily soaps are full of family drama, with three most popular characters SAAS, BAHU and the Villain. Here we are talking about Popular Villains. These Villains play an integral part in the serial, and without them no serial is complete. What makes these villains in the soaps even more popular is these different looks, background music and of course make up.
Here, we have a list of the most popular villains of Indian television who always appears and make deadly plans and tactics to trouble the happy family in the daily soap.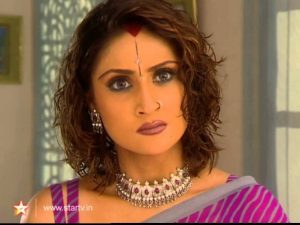 1. Komolika – Kasauti Zindagi Kay
No one can ever forget Komolika, she was the most stylish and the hottest Vamp of the Indian daily soaps. Played by "Urvashi Dholakiya" in the serial "Kasauti Zindagi ki" She was after Anurag Basu's, money and the Basu Empire. This particular character is still known as "Komolika….. Nikka" and is definitely one of the most hated Vamps of TV.
2. Sajjan Singh – Pratigya
Mann Ki Awaaz Pratigya aired on Star Plus, a story about a woman fighting fight for her rights against the evils of the society. Thakur Sajjan Singh, the enemy and one of the most important characters, played by Anupam Shyam. He became very popular for his thick beard and moustache and his illiterate speech. His character was of a very cruel and cunning man, however he loved his children truly more than anything. Sajjan Singh is another most popular villains of the Indian Television.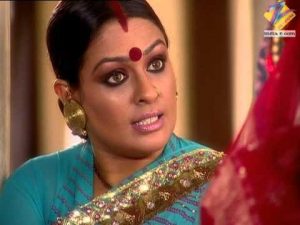 3. Jigyasa Walia – Kasamh Se
Ashwini Kaleskar who played Vamp Jigyasa Walia in the popular serial Kasamh See. Popular for her oversized Bindies. She made it a really tough ride for 'Bani' .Audience can never forget her villainous character of Jigyasa Walia.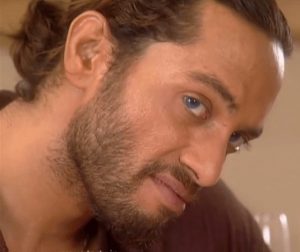 4. Ansh Gujral – Kyunki Saas Bhi Kabhi Bahu Thi
With this particular character, Akashdeep Saigal became famous overnight. He played a negative character of Ansh Gujral, who was the real son of Tulsi and Mihir. Still the epitome of evilness and wickedness. Akash did a fabulous job in destroying the peace of the Virani's. He definitely got very good reviews for being the 'baddie'.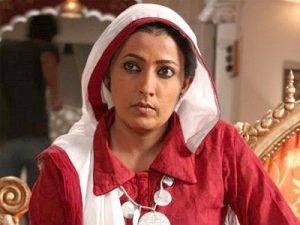 5. Ammaji – Na Aana Is Des Laado
This negative character was very well played by Meghna Malik, in the most successful serial "Na Aana Is Des Laado"she portrayed a character of a cruel lady, called Ammaji. No one other than Meghna could have done it better than her. Be it expressions, dialogue delivery and that Hariyanavi accent she banged it all and became of the most popular villains of Indian television.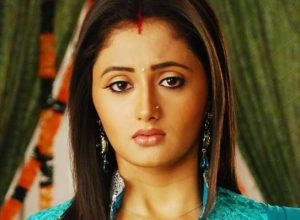 6. Tapasaya – Uttaran
Tapasaya this character was by Rashmi Desai in Uttaran. Done absolutely perfectly, this Negative character of a rich girl who always plans and plots evils against Ichha, who is her childhood friend. This cute, pretty girl perfectly suited in a vamp role and became one of the most loved villain of Indian television.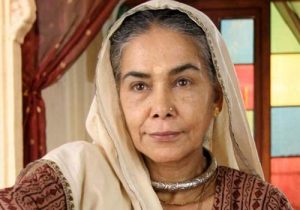 7. Amma ji – Balika Vadhu
She doesn't need any introduction just the 2 words are enough- Balika-Vadhu. A character which was loved, hated and debated by all in equal measure. A character that has aroused countless emotions in the viewers, ranging from hatred, shame, disapproval, criticism, shock to admiration, empathy, love, pity, and quite often even unintentional hilarity. Surekha Sikiri is just Ammaji for all her fans.
For many years in the television history, there have been few very strong villainous characters portrayed very well by talented actors. They have become highly popular for their cunningness, shrewdness and cruelty. This list of villains have set new boundaries in terms of wickedness. Yet most of them are the favourites amongst the audiences.
Image Sources: Image 1,Image 2, Image 3, Image 4, Image 5, Image 6, Image 7, Featured Image.
Meet the Author