Looking for a peaceful beach where you can spend time with your loved ones? In that case, Tarkarli beach is the best place for you. It is a beautiful beach, spread across the Konkan sea coast looking over the Arabian Sea located in the state of Maharashtra.It is at a distance of 550 km from Mumbai.
If you stay in Mumbai or Pune you can visit this place over the weekend. The best way to reach to this place is by car. Just a few hours' drive and you will reach your destination. It is a perfect spot to spend some valuable time with your family on a weekend.
Here are the 9 reasons why Tarkarli beach is so special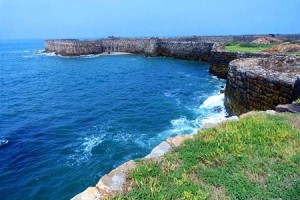 1. Clean Water
If you ever had been to any beaches, especially in India; you will find them mostly dirty. However, thankfully Tarkarli beach is pretty clean. There is no smell that can make you feel uncomfortable while you are enjoying sitting on the beach side.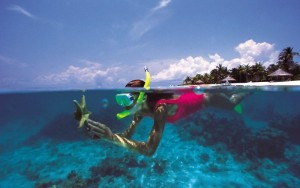 2. Scuba Diving
One of the best thing that you can find in Tarkarli is 'Scuba Diving'. For those who don't know what Scuba Diving is, then it is an underwater diving in which a scuba diver uses anunderwater breathing apparatus (scuba) to breathe underwater. It is basically done to see the underwater life and can only be done in places where water is clean. So don't miss this opportunity if you are planning to go to Tarkarli in future.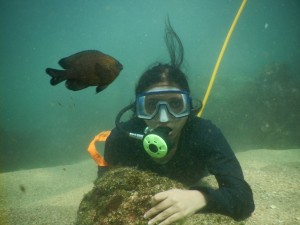 3. Snorkeling
Snorkeling is another activity that you can go when in Tarkarli. Snorkelingis done on the beaches of Tarkarli where you can find many ships taking you inside the water to show you the coral life. This activity is done only at certain places in India where the water is fresh and clean enough to allow people to see underwater.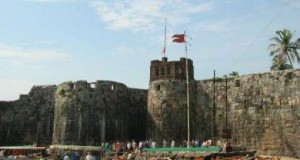 4. Sindhudurg Fort
Sindhudurg Fort is yet another point of attraction for tourists in Tarkarli. You have to hire a ship to visit this fort.This fort was constructed by Shri Chhatrapati Shivaji Maharaj, the Chhatrapati of the Maratha Empire. The construction of this fort was done under the supervision of Hiroji Indulkar, in the year 1656. You can see the wall of the fort even if you're standing on the Tarkarli beach.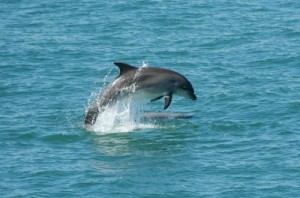 5. Dolphin Sightings– I am sure you never want to miss this opportunity of seeing Dolphin swimming in the sea water. To have Dolphin sighting, normally you think of going out to any foreign country. But now it is possible in India as well.Tarkarli beaches provide you this opportunity to see beautiful dolphins. Just make sure you are there at the right time and in the right season.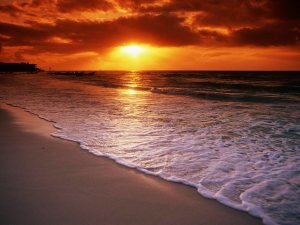 6. Peace– One of the best thing that you will love here is the peacefulness of the place. Tarkarli beaches are peaceful and silent as compared to beaches like Goa. This is one very important factor that attracts the tourists who want to spend some valuable time far from the crowded places.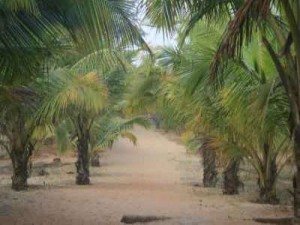 7. Approach-Reaching to Tarkarli Beach is very easy. You can either drive yourself or you can take the railway route as well to reach Tarkarli beaches. If you are taking the railway route then you can reach the place either through Sindhudurg, Kankavli or Kudal railway stations. After reaching there, you can hire cabs, auto rickshaws or board a bus to get to Tarkarli.The nearest major town to Tarkarli is Malvan from where Dabolim Airport of Goa is the closest airport.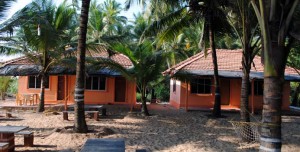 8. Accommodation– If you are not looking at the cost part, then MTDC Tarkarli Beach Resort is an excellent place for you to stay. It is located right on the beach. There are lotsof other places where you can stay and enjoy your holidays.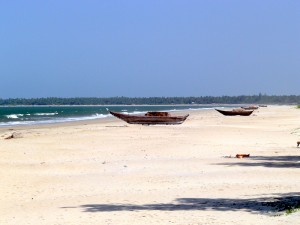 9. Silky white sand– Silky sand, clean and clear waters is what Tarkarli is all about. You will definitely enjoy every bit of your stay in Tarkarli as it offers one of the best beaches in that costal range.
This beach is very close to Goa as well. Hence, if you are extending your weekend plan somehow and you have covered everything in Tarkarli, then go and have some fun on the beaches of Goa as well. No doubt, Tarkarli is an amazing place to visit. Every time you will get a new experience here. Don't forget to try local food. Malvan locals can provide you some good variety of veg and non veg foods.
Image Source–Featured Image, Image1, Image2, Image3, Image4, Image5, Image6, Image7, Image8, Image9
Meet the Author