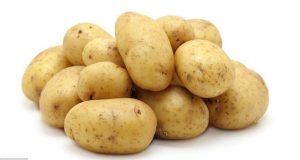 Do you like potatoes? Potatoes are the most eaten vegetables around the world as it is easier to cook. But many people are scared of eating potatoes as they are blamed to increase blood glucose level and body fat. Now, you may want to start eating potatoes as Chinese scientists have found that it reduces stomach cancer risk. It also carries a heavy amount of Vitamin C and fiber.
The study carried out by Chinese Scientists says:
The study by scientists at Zhejiang University brought in notice that eating cauliflower, potatoes and onions help in reducing stomach cancer; while beers, spirits, salt and preserved food increases the risk of the disease.
In their study report, researchers wrote;
"The decreasing incidence of gastric cancer in developing countries may be partly the results of increased use of refrigeration, availability of fresh fruit and vegetables, and decreased reliance on salted or preserved foods".
The scientists studied the connection between diet and stomach cancer. Stomach cancer is one of the major diseases that messes with the health of 6.3 million and causes 33,000 deaths every year. They noticed that every fruit a person eats each day, 100 grams of it is equivalent to half of an apple. So here you can reduce the risk of stomach cancer by 5 percent. Consuming 50 mg of Vitamin C daily (which is approx 2 potatoes) down the risk of stomach cancer by 8 percent.
On the other hand, eating pickles and salt may have effect on stomach cancer. Even eating excess of spinach increases high risk of the disease. Additionally, alcohol consumption, such as beer and liquor, but not wine increases the stomach cancer risk.
The scientists finally concluded saying that their study provides heavy and powerful corroboration that these risk factors for stomach cancer are connected to our daily life and diet. In all way, potato and other white vegetables may help us to reduce the risk of stomach cancer. We can keep all kinds of diseases away from us by simply gobbling the right amount of food at the right time.
Image Source : Featured Image, Image 1
Meet the Author