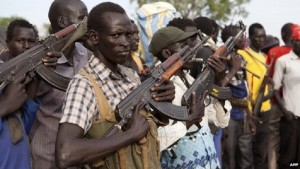 This is one of the most disgusting and horrifying things that you will hear today. According to UN report, Militias who are allied to the South Sudan army are being allowed to rape women instead of wages while fighting rebels. The investigators have found out that last year 1,300 women were raped in oil-rich unity state alone.
The army operated a scorched earth policy in order to intentionally target civilians for rape and killing which amounted to war crimes. The government is denying that its army target civilians but is telling that they are investigating.
South Sudan – A country which allows its army to rape women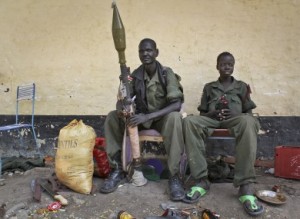 1.UN High Commissioner for human rights, Zeid Ra'ad Al Hussein said that the scale and type of sexual violence committed in South Sudan constitute some of the most terrible human rights abuse in the world. A woman said that she watched her 15-year-old daughter being raped by 10 soldiers after her husband was killed.
2.Another woman said that she was stripped naked and then raped by five soldiers in front of her children on the roadside. A few witnesses told the investigators that some women had men abducted and were being held in sexual slavery as wives for soldiers in the barracks.
3.Another witness said that young looking women were often targeted and raped by about ten men. Those who tried to resist or even looked at their rapists were killed.
4.The UN said allied militias and government forces had gang raped girls and cut civilians to pieces. It also accused opposition fighters of committing human rights abuses.
5.Lama Faikh from Amnesty said that dozens of people suffered a slow and painful death at the hands of government forces which should have protected them.
6.The civil conflict had erupted in December 2013 after Mr Kiir accused Riek Machar (his sacked deputy) of plotting a coup. Machar denied the allegation and formed a rebel army to fight the government. Since then tens of thousands have died and more than two million people have been displaced.
Image Sources: Image 1,Image 2,Image 3 & Featured Image.
Source: BBC UK, First Post.
Meet the Author