Did you quit smoking long time back? That's a great thing to do. But recent studies show that people who kicked smoking as long as 15 years ago, still face high risk for lung cancer and need to be screened.
Let's see how Ex-smokers are still at High risk of Lung Cancer even after quitting Smoking :

1. USPSTF screening criteria needs to be adjusted
It has been found that two-thirds of patients who were newly diagnosed with lung cancer, were not meeting the current USPSTF screening criteria. Hence the researchers have suggested a need to adjust the definition of patients at high risk.
2. Ex-Smokers at greater risk
It has been found that when compared to other risk categories, the patients who had quit smoking for nearly 15 to 30 years have accounted for the greatest percentage of patients with lung cancer. They actually did not qualify for screening.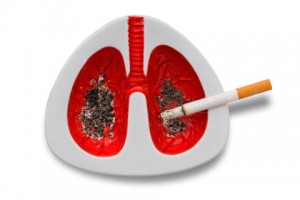 3. Assumptions proved wrong
Commonly every smoker assumes that after quitting smoking for so many years, the chance of lung cancer will be low and not noticeable. But the researchers found this assumption to be wrong. They suggested that there is a need to pay attention to the people who quit smoking more than 15 years, as because they are still at high risk for developing lung cancer.
4. New criteria for CT screening will help to save more lives
As per the researchers expanding the criteria for CT screening, will save more lives with an acceptable amount of radiation exposure and cost. The policymakers need to consider changing the lung cancer screening guidelines, and include people who quit smoking more than 15 years ago, this will help to lower the risk to some extent.
The US Preventive Services Task Force (USPSTF) has set the current Lung cancer screening criteria, and recommends CT screening for adults age between 55 and 80 who smoked at least one pack of cigarette a day for 30 years and are still smoking or have quit within 15 years.
The researchers added further that the Lung cancer rates have been dropping. This is because smoking is decreasing. But this doesn't really mean that the current screening parameters are good enough. The screening parameters needs periodical adjustment, as this will help to catch more cases of lung cancer in a timelier manner.
Image Source: Image 1, Image 2, Featured Image.
News : Source
Meet the Author