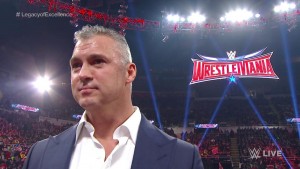 From today's RAW, we are officially on the road to WrestleMania. Fastlane went as a flop pay per view like I had predicted before and WWE will make sure that it doesn't make the same mistake again. Shane McMahon has returned to WWE after 7 years and would be facing The Undertaker. Yes, the McMahon story-line is back which gives us a guarantee that Vince McMahon is going to do everything possible to make sure WrestleMania draws 90,000+ attendance at the AT & T Stadium.
Shane McMahon To Face Undertaker at WrestleMania!
1.Shane McMahon has returned to WWE is a big news. But I have got a bigger news for you he would be facing The Undertaker in a stipulation match by Vince McMahon.
2.Shane McMahon and Vince McMahon story line has been extremely popular in the WWE; it won't be wrong to say that it is one of the top 5 rivalries in WWE history.
3.Shane came in and interrupted Vince McMahon when he was about to present Stephanie McMahon the Vincent J. McMahon, legacy of excellence award. I am attaching the footage of this segment below: –
4.He said that Stephanie doesn't deserve the award as because she is responsible for bad ratings, low stock rates and the injuries WWE is dealing with.
5.Vince McMahon asked him what does he want and why has he came back for. Shane said that he is back to gain control of WWE's prime show – Monday Night Raw. Raw is WWE's chief show and the one controlling it is actually controlling WWE.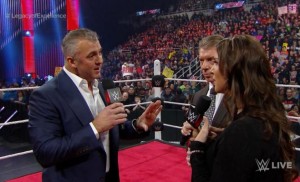 6.Shane is Vince's son but for some reason he prefers Stephanie McMahon to control WWE. In order to make things difficult or let's say almost impossible for him, Vince said that he would give the control of RAW and the company if he beats The Undertaker at WrestleMania inside Hell in a Cell.
7.Beating The Undertaker is not an easy task, He has a record of 22 wins and 1 loss at WrestleMania. Even his only loss came out just 2years ago to a man who is exceptional, Brock Lesnar. Brock has spent his whole life in becoming the beast he is, he has been in NJPW and the UFC where he was the UFC champion.
8.Shane has always been a part time wrestler and his chances in beating The Undertaker is almost next to impossible.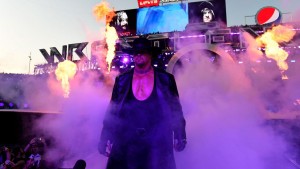 9.The major development here is that WWE is finally showing movements of ending its "Authority Storyline" or "Best for Business Storyline" which has been backlashed by the fans lately.
10.The WWE Universe is likely to be in a dilemma. The reason is that they want the Authority story line to end but at the same time they cannot see The Undertaker gets beaten by a part time wrestler like Shane McMahon. This is actually brilliant from the WWE creative team.
Image Sources: Image 1,Image 2,Image 3,Featured Image.
Video Source: YouTube.
Meet the Author