Maneka Gandhi, the Union minister suggested on Monday, that that sex determination test should be made mandatory in India. As this will enable to track a women pregnant with a girl child and as a measure to check female foeticide.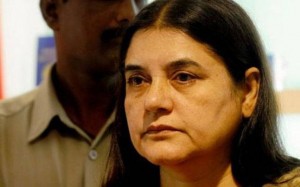 Check out what is Maneka's Idea about compulsory Sex Determination Tests
She says that in her personal view, the pregnant woman should be aware of the gender of the child she is going to give birth. This should further be registered, as this will make it easier to check whether the women actually give birth or not.
India has the worst child sex ratios in the world. According to the 2011 Census, there are 914 girls to 1,000 boys in India.
In 1994 Prenatal sex determination was banned in India, under the Pre-conception and Prenatal Diagnostic Techniques Act (Prohibition of Sex Selection). This act aims to prevent a major problem in India which is sex-selective abortion.
According to Maneka Gandhi, this idea is different way to look at major problem (female foeticide). And could probably solve the problem to some extent. It is not always possible to keep catching people doing (illegal) ultrasound.
Many do Illegal Ultrasounds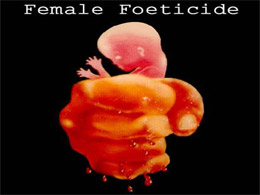 Many Indians have been doing illegal ultrasounds and further going for Sex-selective abortion. Even arresting such people has not given any solution.
However, this was just an idea and not a proposal by the Union Minister Maneka Gandhi. She also specifically stated that idea needs further debate and had also requested the media persons to give their suggestions.
Further it has been clarified that presently there is no formal proposal being considered by the ministry on this issue.
Some activists reacted adversely to Ms Gandhi's idea, they said that allowing sex determination tests will be a disaster in less developed societies. As in such societies women are given very less choice. Hence this idea won't work.
Sex determination tests was banned for the safety of the girl child in India. As in few parts of the country birth of a boy is considered a boon and at the same time birth of a girl is considered bane. This problem still prevails and has seen no solution. Despite of banning these ultrasounds people find ways to carry out this illegal activity and continue to kill girl child.
Image Source: Image 1, Image 2, Image 3, Featured Image. 
Meet the Author