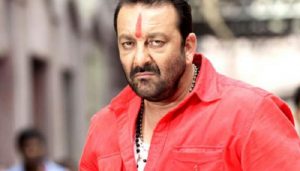 Sanjay Dutt is currently in Yerwada Jail serving his five years' imprisonment since 21st may 2013, after he was convicted under arms act because of illegal possession of an AK-56 before the 1993 Mumbai serial blasts. According to Times of India, the actor might get an early leave from the imprisonment thanks to his disciplined behavior.
According to the reports, a person can get a minimum interlude of around 114 days if he has behaved well during his imprisonment term. A clause in jail rules says that, if a prisoner's behavior has been good, he can get three days leave. If he has done an appreciable job on the fields, then he can get four days of leave. Thus, if we add up both of these leaves then the total becomes 7 days per month.
Apart from this, if the prisoner has showed disciplined behavior throughout the year, then he is entitled to a minimum 30 days of leave. The right to grant such leave is in the hands of the chief supervisor, sub supervisor and the senior police officials. They can grant a 10, 30 or 60 day leave as deemed correct by them.
What's next for Sanjay Dutt?
According to this, due to Sanjay Dutt's good behavior, he can get a leave for about 114 days (an average of seven days per month and 30 days a year). If this is the case, then the report states that Sanjay Dutt would be out of jail almost sixth months earlier than the decided release date.
Sanjay Dutt has been out of parole quite many times. In October 2013, he was granted a 14 days parole (which was extended further for 14 days) to treat his leg pain. In December 2013, he was granted another parole for 28 days as his wife was diagnosed with tuberculosis. In December 2014, he was granted a furlough of 14 days and was seeking an extension for 14 days, but wasn't granted.
We hope that he continues his disciplined behavior so that we could see our 'Munna Bhai' back in movies soon.
Image Source: Image 1 & Featured Image.
Source: The Times of India
Meet the Author