With the global launch of the latest smartwatch, Samsung is all set to give competition to Apple's $17,000 rose gold Apple Watch. The Samsung Gold smartwatch will be much cheaper than its competitor. However, the company has not responded to any inquiries regarding the price and gold content per unit in this new watch.
8 Key Highlights of Samsung Gold Smartwatch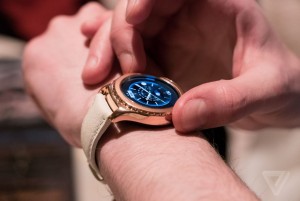 1. Launch and Availability
The Samsung gold smartwatch was released first in China. Further the launch is set to continue across the globe in 2016. It will be available in the market from beginning of February 2016.
2. Design- Gear S2 in two models
The new Samsung Gear S2 classic will be available in two options- rose gold case with an ivory genuine leather band and platinum case with a black genuine leather band. The Gear S2 is a sleek timekeeper which comes in a choice selection of different materials. The look can be modified any time you want with a variety of bands and watch faces.
3. Price
Based on reports, the Samsung Gold smartwatch was available for a price of $520 when it was pre-ordered. But the actual selling price is still not disclosed.
4. Cheaper than Apple's watch
Samsung Gear S2 is cheaper than Apple and the price difference is due to the precious metals content used. Samsung has just used a gold plating on the classic stainless steel body, on the other hand Apple Watch edition is of solid gold.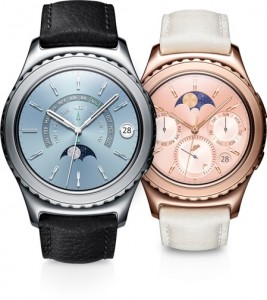 5. Gold Content
The gold content in Apple Watch and Samsung gold smartwatch is unknown. Both the competitors have refused to disclose this information.
6. Features
With Samsung gold smartwatch, you can check the current weather and your heartbeat. Reply to texts or play any song of your choice. Track your everyday activity levels, water vs. caffeine intake. It also keeps you motivated to stay fit with timely motivational messages.
7. Power
It's too simple to charge the Samsung Gold smartwatch When it's time for a recharge, you can simply place it on its wireless charging dock.
8. Connectivity
This device is compatible with an ever-wider range of Android devices. The setup is done with a couple of simple steps. Guess what! You can easily leave your phone behind and go out with an efficient version of it on your wrist.
If we sum up all these we can say this Gear S2 is all about being intuitive.
Image Source: Image 1, Image 2, Featured Image.
Source: News, Company Site.
Meet the Author