While Superstar Salman Khan is busy celebrating the grand success of Sultan, here is a new update. After 20 years Salman Khan reunites with RajKumar Santoshi for his next film. Salman together with his Atul Agnihotri (brother-in-law) will be producing this upcoming project of Rajkumar Santoshi.
Salman & RajKumar Santoshi Back: 7 Interesting Updates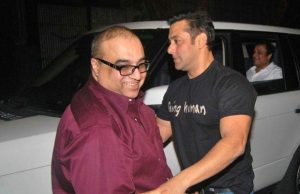 1. Magical Collaboration
Almost after 20 long years Salman Khan and Rajkumar Santoshi are reuniting. Both of them are aiming to do some magic together, just like they did 20 years ago.
2. Comic Caper Or An Action-Romance Film
Earlier this film was touted as a comic caper, but according to reports Santoshi revealed some details about this untitled project and said it is going to be an action-romance film.
3. Santoshi Understands Salman & His Fans
According to Santoshi – "Salman has certain expectations from the film since we have done some good movies in the past and are going to work together again after long. I am aware of the audience's anticipation too" This statement clearly explains that Santoshi is very well aware of what the audience expects from Salman Khan, isn't it?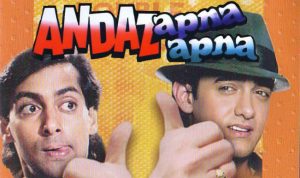 4. Salman Demands Changes In The Script
While the director and actor discussed the script for this untitled project, Salman suggest some changes. He wanted to add some elements in the script which some appeal to the masses. Well we all have seen that Salman Khan can actually make any story work, that's the magical part about this superstar. According to sources –
"The final script is yet to be locked and discussion between the actor and filmmaker is still on. It is a cute love story, and Salman was enthused by it. However, he has requested Santoshi to tweak it a bit. Once these changes are accommodated, the team will begin pre-production"
5. Untitled Project Is A Remake Of A Korean film
While many rumours surround this upcoming project, one interesting one is that this movie is a remake of "Ode to My Father" a Korean movie. But Rajkumar Santoshi denied this news. According to the director he isn't too big when it comes to remakes. He added that this new project is going to have an original story.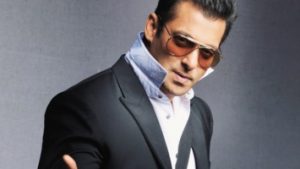 6. Shoot To Begin Soon
Currently Salman is working on a movie called "Tubelight" which is expected to hit the theatres in Eid 2017. The shooting for Rajkumar's project will begin once Salman wraps up "Tubelight", somewhere in Jan 2017.
7. Release Date
As I said the shooting of this untitled project is exgoopected to begin in January 2017. The makers want to target Christmas 2017 to release it. So we can say 2017 will end with another bang from Salman Khan.
Last time this Duo worked like wonders and gave Bollywood Andaz Apna Apna which was a Super hit. Let's keep our fingers crossed and hope they make history with this upcoming one.
Image Sources: Image 1, Image 2, Image 3, Featured Image.
Meet the Author