Roman Reigns is the future face of WWE. Now we would find two divisions in the WWE universe when it comes to this topic. One's who are in favour of it; and the other one's who are not in favour of it. Whether you like Roman Reigns or you hate him there's no denying the fact that you cannot ignore him. In this article we will tell you 7 reasons why you should not boo Reigns at WrestleMania
Reasons Why You Should Not Boo Roman Reigns At WrestleMania 32
1.Perseverant
This is one thing why he deserves not to be booed. The rage of negativity began in the 2015 Royal Rumble match held in Philadelphia; you may agree it or not the chorus of boos started from that city. He has shown incredible improvement in the ring and on the mic after that which shows his perseverance.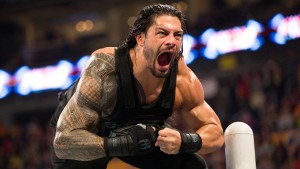 2.He Has What It Takes
Yes he has what it takes! Big Show was a good performer at a point of time but now he is nothing but a jobber. Well, if Roman can make the crowd engross in Reigns VS Big Show [Extreme Rules 2015] then he seriously can do anything. If you see the past year, all his matches (at PPVs) have been rated 8+(out of 10). Though Undertaker VS Lesnar was given the best match Slammy for 2015; I strongly believe Wyatt VS Reigns was far better than the Undertaker-Lesnar encounter.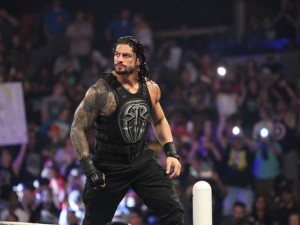 3.He is Triple H's & Vince McMahon's Choice
Okay here we are we are talking about the person who has been handling the business, Vince McMahon and the one who would be handling the future business of WWE, Triple H. CM Punk had given the idea of The Shield, and he had selected Rollins, Ambrose and one other individual. Triple H had recommended Reigns to be the part of the Trio, which ended up being the most dominant tag team of all times. Talking about Vince McMahon; we already know who has he decided to be the face of his company after Cena retires from professional wrestling.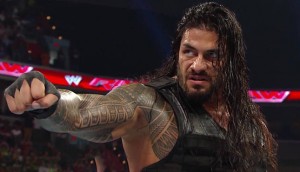 4.Improvement
This is one of the most important point. The man has shown incredible improvement in every field. Talking about his move-set; he has added 3-4moves. He has shown improvement in his character, he used to deliver horrible promos which are now at least tolerable and I am sure with time he can get even more better.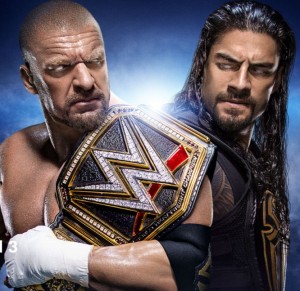 5. Trust Him
Now this is what people are not doing. If Vince McMahon chose Hulk Hogan to be Hogan, Rock to be Rock, Austin to be Austin, Cena to be Cena then I am sure that that he is trusting Reigns to be Reigns. Stop comparing him with others and let the guy perform. He is one who has made WWE! And there has to be a big reason if he has decided to go ahead with Reigns as the face of his company.
6.He Knows How To Handle Pressure
If you are a heel, and you get booed like Reigns was at the 2015 Royal Rumble; then you are doing a bloody good job; but if you are a face, and you get booed like Reigns was at the Rumble then it's a big problem. Even after getting booed like that, Reigns didn't crack under pressure which shows us the perseverant quality which he possesses.
7.He isn't Cena 2.0 he is Roman Reigns
Now this is something which we hate to hear. John Cena is good on the mic, but he is a terrible wrestler. In every match, he dominates for the firstminute, then gets beaten like a bitch for 20 mins then suddenly gets up gives a AA or a STF and Cena wins. On the other hand, Reigns promos are bad but he is amazing performer and has and is delivering quality matches week after week. Stop calling him Cena 2.0 he is the first Roman Reigns!
We hope that we were able to change a few of your minds! Keep calm and Trust Roman Reigns.
Image Sources: Image 1,Image 2,Image 3,Image 4,Image 5,Image 6,Image 7 & Featured Image.
Meet the Author