Everyone wants to go on a road trip some day or the other. But very few actually make this journey. For those of you who are planning to go on a road trip any time soon, I recommend you these 10 exotic road trips which will create a life time memory in your mind: –
1.Mumbai to Pune Expressway
A road trip to Lonavala is something that almost every local resident has done in his or her entire life. If you are planning on a road trip to Lonavala, don't forget to eat their famous 'Chikki'. It is famous for its beautiful surroundings which is very soothing to the eyes. The expressway is around 91-93km long and the road is in excellent condition. You can try Sunny Da Dhaba during your journey if you get hungry.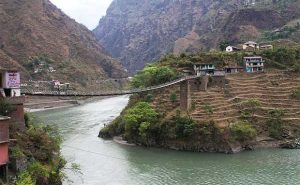 2.Shimla to Manali via Mandi
If you stay in Shimla, you certainly need to go onto this road trip; if you haven't till now. It is one of the most beautiful road trips with River Beas trudging alongside, it is a 250km road trip but it takes a bit longer due to hilly terrain. This trip is very relaxing and if you are adventurous enough we recommend you to stop by and play in the icy cold water of the river.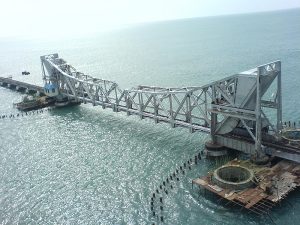 3.Pamban Bridge – Rameshwaram
Have you ever imagined yourself at a place where water is everywhere around of you? Well your imagination may just come true at Pamban Bridge, park your vehicle aside and just see the ocean; the ocean is so blue in color that it will blow your imaginations. The stretch of the bridge is 13.5km and can easily be covered in about 15-20 minutes. Certainly make this trip if you stay in south India or if you are visiting there for some reason.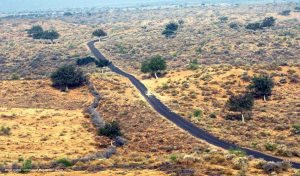 4. Jaipur To Jaisalmer
The best thing about this road trip is that the roads are in excellent condition and if you like to go out for long drives then this has to be in your list. You can go for RJ SH 19 which is considered to be the best route. Refill your car and yourself at Jodhpur and if you are having a craving for authentic Rajasthani food then you will find numerous number of options during this route.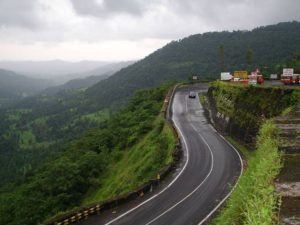 5. Mumbai To Goa
This is one of the most famous road trips of India and can certainly be called as the 'Baap' of all Indian road trips. You can catch NH 17 whose road is so smooth that you will cover the distance is less than 10hours. If you are into a party mood, then leave Mumbai early in the morning and reach Goa before the party commences. One more thing there are many food joints to content your stomach.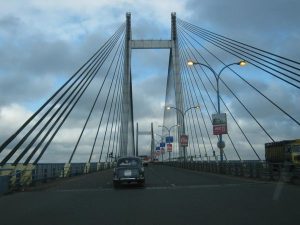 6. Kolkata To Digha
Almost every citizen of Kolkata has made this journey once in their life. This is one of the best road trips and is a weekend trip which every citizen of Kolkata makes it once in at least a six months. Digha's beach is extremely beautiful and the journey would take around 3hours for you to reach your destination. If you love sea food and then this is the ultimate paradise because their food is 'Fantastic'.
7. Bangalore to Ooty (Via Mysore)
The trip is roughly about 266kilometres long, and the road is in great condition with many restaurants on the route. For people you are prone to food poisoning then you can try the standard McDonald's and Café coffee day. The journey is very beautiful and every individual should make this trip once in a life time.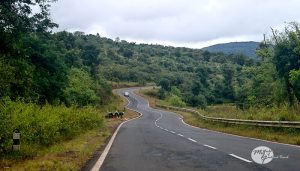 8.Bangalore to Goa
If you want to know details about this road trip then you should ask the students and IT professionals living in Bangalore, I am sure enough that they will swear by this journey and give you enough details to build an irremovable interest. The road is extremely beautiful and the trip is about 566 kilometers long. You will find many food joints on your journey which will make you and your tummy contended.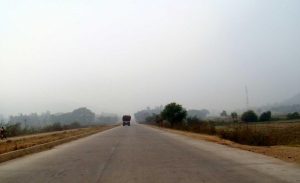 9.Kolkata to Puri
After Digha, if the citizens like to somewhere then it will be Puri. There's greenery all around and when you make this road trip it will make you fall in love with it. The best route to make this journey is by going to Khargpur, followed by Cuttack and Bhadrak. The distance is about 585kilometers long and could be completed in about 10hours.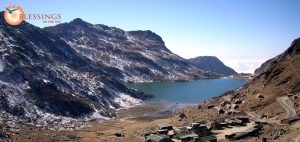 10.Gangtok to Lake Tsomgo and Nathu-La Pass
This is one of the best destinations if you are planning for a road trip. The hilly terrain could be a challenging ride but the beauty of this trip lies in the uncertainty of the terrain. There are many beautiful sights which you will come across the road. The trip would be about 55 kilometers long and it is a journey would certainly make you fall in love with it.
So, these are the 10 best road trips which I will recommend you to make.
Image Sources: Image 1,Image 2,Image 3,Image 4,Image 5,Image 6,Image 7,Image 8,Image 9,Image 10,
Meet the Author