The city of Chennai is filled with restaurants and hotels that serve some lip smacking authentic Tamilian dishes. Talking about authentic, there are a large variety of dishes to try and relish when you are in Chennai. One of the most important ingredients in the Tamilian food is Rice; be it Idli, Appam or Dosa, rice is almost everywhere. Rice and legumes play an important role in Chennai's cuisine
Here, are some of the authentic mouth-watering rice dishes that you should not miss in Chennai: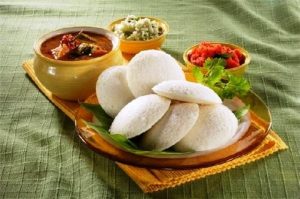 1. Idli
Does this need any introduction? I guess no. We all know that Idli is one of the most famous breakfast items across India. Prepared by the right mix of rice and black gram flour and fermented overnight. Tastes best when served steaming hot with Sambar and varieties of Chutneys.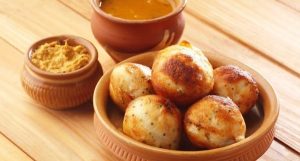 2. Kuzhi Paniyaram
This dish is made from the same batter as that of the idli or dosa, it is basically a traditional dumpling and is a must try when you are in Chennai. There are two variations in this dish either can be made by deep frying or steaming the batter. For the ones with a sweet tooth you can also enjoy this delight as a sweet dish.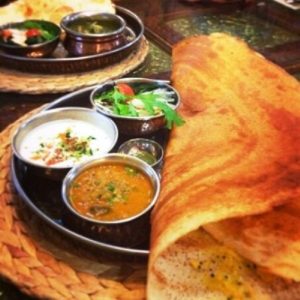 3. Dosa
This is one more world famous delicious dish, which is prepared by the mix of rice and black gram flour. One of the most favourite foods for many across the country. In Chennai, there is a huge variety of Dosas available, like Masala Dosa, Onion Dosa, Ghee Dos and Uthappam.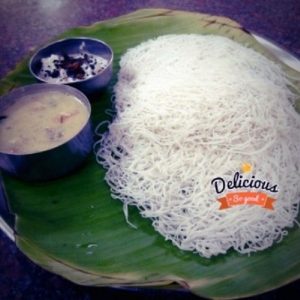 4. Idiappam
Looks like noodles, but this dish is prepared by boiling rice flour in steam. Often served with vegetable preparation, Sugar and coconut milk.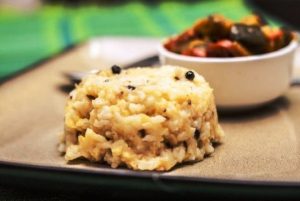 5. Pongal
A very common breakfast dish in the Tamil Nadu. Its light yet filling and a perfect way to start the day. It's a very healthy preparation, made by using Rice, Ghee, whole pepper and nuts. Served with chutney and sambar.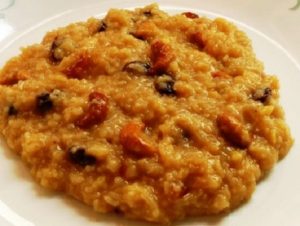 6. Sakkarai Pongal
A different version of Pongal which is sweet. Mostly tops the menu during any festival in Tamil Nadu. This dish is prepared using Rice, Nuts and Jaggery for sweetness.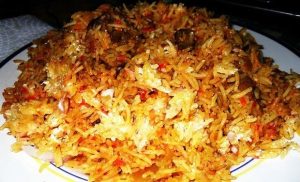 7. Thalapakkatti Biriyani
Commonly known and called as Dindigul Thalapakkatti Biriyani is another variety of Biriyani. We can say this mouth-watering dish is authentic to Tamil Nadu and its origin is from a place called Dindigul. It is served in many outlets across the city. What makes this biriyani unique is its flavoured masala which makes it tastes totally different from the regular Biriyanis.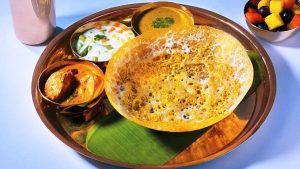 8. Appam
Another authentic dish of Tamil Nadu, this dish is prepared by especially grinded rice flour. Commonly served with sweet coconut milk and also with delicious spicy gravy. A huge variety Appam is available like, stuffed Appam, Mutton and Chicken stuffed Appam. Nallas Appa Kadai is one of the most famous outlets that serve this dish in Chennai.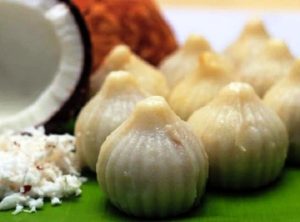 9. Kozhukattai
A very famous snack which is prepared by using rice flour and Poornam. Poornam is basically a mixture of dhal and Jaggery which is stuffed inside rice flour layers and then steamed.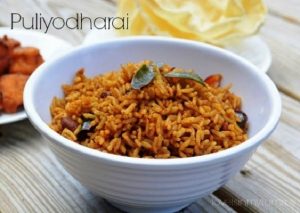 10. Puliyodarai
Puliyodarai or even very popular as Tamarind rice is prepared by mixing rice with a very special cooked tamarind paste. It is a common dish in Tamil Nadu and very commonly prepared for takeaway when people are travelling. It is a heavenly dish which is also served every day in many temples in Tamil Nadu.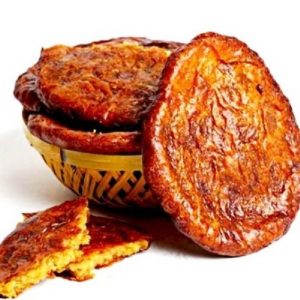 11. Adhirasam
A typical Indian sweet that belongs to the Tamil cuisine. We can call it a doughnut which is very similar to the shape to the vadai. Prepared with a mixture of rice flour and jaggery and deep fried in oil. Mostly prepared during festivals.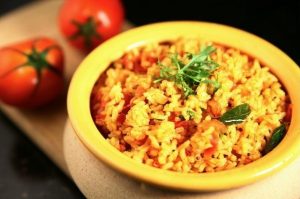 12. Thakkali Sadam
It is a plain yet filling rice dishes which is very popular in Tamil Nadu. Prepared by mixing tomato puree with rice, it is one of the best option for those who don't have enough time for a proper lunch break.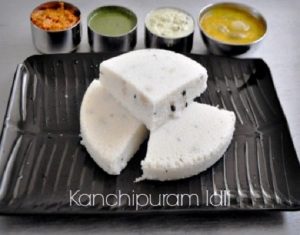 13. Kanchipuram Idli
We can say that these are idlies with a twist. Generally seasoned with pepper and cumin, and looks more like steamed upma Very delicious generally served along with just chutneys.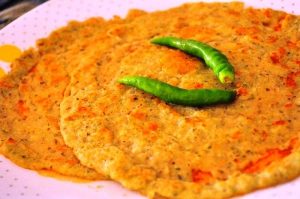 14. Adai
For the health freaks this dish is a perfect item. This is a delicious breakfast option. Made up of lentils and rice, and tastes best when eaten with a spicy chutney.
So, the next time when you are in Chennai instead of ordering the same old Sambar rice do try one of these. You can find most of these delicacies available at the most popular Saravana Bhavan, or at Dindigul Thalappakati Biriyani hotel or at small kadas \ dhabas around the corner in the city.
Image Sources: Image 1,Image 2, Image 3, Image 4, Image 5, Image 6, Image 7, Image 8, Image 9, Image 10, Image 11, Image 12, Image 13, Image 14, Featured Image.
Meet the Author