Ram Gopal Varma is always into the news for something or the other! Don't worry this time it isn't for something controversial. The director has announced that he would quit directing Telugu films after his latest venture, Vangaveeti.
Vangaveeti, is a story which tells about the story of the feud between the famous Vangaveeti and Devineni families from Vijayawada.
Ram Gopal Varma said that he decided to quit Telugu films after this project as because he would never be able to get a bigger story than this. He also added that he started his career in Telugu films with Nagarjuna based on a gang war in Vijayawada and now he wants to end it with another film from the same city.
Ram Gopal Varma – Top 5 Telugu Films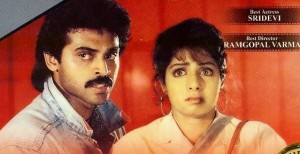 1.Kshana Kshanam – 1991
The film has been written and directed by Ram Gopal Varma. The film starred Venkatesh and Sridevi in lead roles. The film was heavily criticized by critics but became a huge hit later and is now considered to be a cult classic film. This is one of the highest rated Telugu films on Imdb (Internet movie database).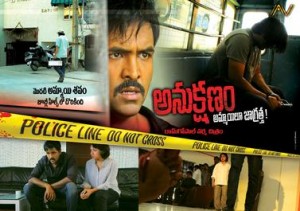 2.Anukshanam – 2014
It is a horror film, for which RGV is famous! The film has been written and directed by him. It starred Vishnu Manchu and Revathi in lead roles. Upon release it got positive reviews and became an instant hit at the Indian and the United States box office.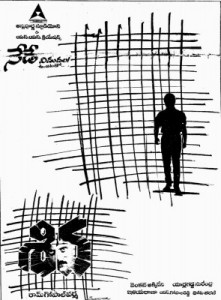 3.Siva – 1989
This is the debut movie of RGV, which earned him the Filmfare award for best film – Telugu. The film received highly positive reviews and is regarded as a cult classic blockbuster. It is an action film based on student politics in Mafia backdrop. The movie was written and directed by him.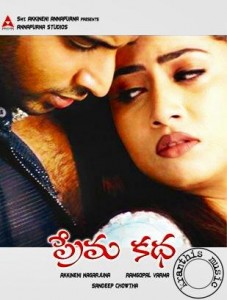 4.Prem Katha – 1999
Prem Katha like the name suggests is a romantic tragedy film written and directed by RGV. The film had an average run at the box office but was into a lot of talk due its famous soundtrack named "Devudu karunistadani". The film earned 4 Nandi Awards (Highest award ceremony in Telugu cinema)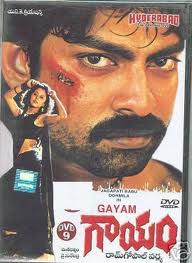 5.Gaayam – 1993
It is a political thriller film based on Vijayawada Mafia. The film starred Urmila Matrondkar, Kota Srinivasa Rao and Jagapathi Babu in lead roles. The film got positive reviews upon release and bagged six Nandi awards and was declared a Super hit at the box office.
So, these are the top 5 Telugu films of Ram Gopal Varma.
Image Sources: Image 1,Image 2,Image 3,Image 4,Image 5,Featured Image.
Source: Deccan Chronicle.
Meet the Author