The Indian Railways is India's largest companion used by the population for travelling every day. According to an estimate, 30 million (three crore) commuters use railways as a mode of transportation in India. People often get fascinated from the union railways budget in order to know the announcements of new trains, fair, food and facilities, and so on. All those who are intriguingly waiting for the latest railway budget, can have a look on the budget highlights mentioned below:
The theme of the budget 2016 is "Overcoming challenges" – Reorganize, Restructure Rejuvenate Indian Railways: 'Chalo, Milkar Kuch Naya Karen'.
No hike in railway fairs in the current railways budget.
33% sub quota for woman passengers in every coach, and an increase in seat quota up to 50% for senior citizens.
Passengers can cancel their ticket using 139 railway helpline number.
Railway stations to be equipped with FM radio, CCTV network, Wi-Fi facility, and an increase in bio-toilets.
Passengers can request for cleaning of toilets through SMS. By 2020 we will have time-tabled fright trains.
LIC has agreed to invest Rs 1.5 lakh crore over 5 years on extremely favorable terms.
As per the minister's statement, "Railway is committed to provide confirm rail ticket on demand by 2020".
Railway announced special trains for reserved passengers: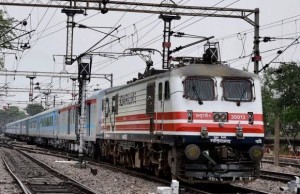 Humsafar – Fully air-conditioned third AC service with an optional service for meals.
Tejas – Fast trains with on-board entertainment; With the introduction of Tejas, Prabhu aims to answer to the Bullet train query as Tejas can achieve speed ranging up to 130 km per hour with quality on-board facilities. Humsafar and Tejas will be used to ensure cost recovery through tariff and non-tariff measures.
UDAY – UDAY is an overnight double-decker, Utkrisht Double-Decker Air-conditioned Yatri  Express on the busiest routes. It has the potential to increase carrying capacity by almost 40%.
Railway announced special trains for unreserved passengers:
Antyodaya Express: Long distance superfast train for unreserved passengers. The train is aimed for the economically backward classes, will have low fares.
Deen Dayalu coaches – Unreserved coaches with potable water and higher number of mobile charging points.
Image source: Featured_image, Image1, Image2
Meet the Author