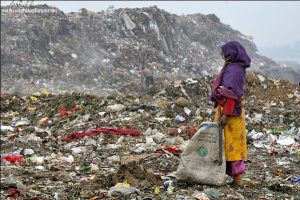 Today Manjula Vaghela has come a very long way; she started a cooperative with just 40 women working as cleaning staff. Manjula would have never thought that her company would one day grow to 400 members and would generate a annual turnover of Rs 1 crore.
The company she heads is Shri Saundarya Safai Utkarsh Mahila Sewa Sahkari Mandali Ltd which currently provides housekeeping and cleaning services to around 45 institutions and societies in Ahmedabad city.
After coming in touch with the Self-Employed Women's Association (SEWA), Manjula started her cooperative firm, as reported by a leading English daily. Initially they faced a lot of difficulties in getting the firm registered as a cooperative, as the firm was selling services instead of a product. Post passing that hurdle, the cooperative came to functioning and began with National Institute of Design as their very first client.
After clearing several levels of training Saundarya Mandali kept growing in leaps and bounds. The firm started providing their services to societies and then also targeted the Vibrant Gujarat summits.
The staffs of the cooperative firm including Manjula were ragpickers prior to this job. Presently they work with many upgraded electronic cleaning appliances like vacuum cleaners, carpet shampooing and high-jet pressure cleaners machines.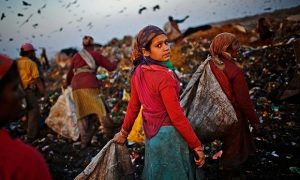 Post marking Rs 1 crore turnover achievement, the cooperative firm Saundarya Mandali now wants its members to be more technologically savvy and crack the e-tendering processes, as it is currently a norm in the evolving digital world.
Manjula Vaghela has proved that she come a very long way and achieved huge success, providing many people with work and transforming their lives in an unbelievable way.
Image Sources : Image 1, Image 2, Featured Image.
Meet the Author