Punjab is the land of five rivers. When we talk about food, we can relate to some very prominent things like food, colour, and happiness. Yes, these factors make Punjab a very special place in the country. Historically, this city is one of the most significant places in India, filled with magnificent architecture and place of worship.
Punjab has a number of spectacular places which are a must see. We have listed 10 such places that you can't afford to miss when you visit this state.
Take a look at Top 10 places to see in Punjab-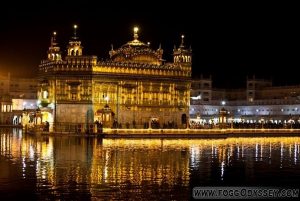 1. Harmandir Sahib or the Golden Temple, Amritsar
This place definitely doesn't need any introduction, as the moment anyone talks about Amritsar, your mind strikes and recalls the famous attraction in the land – The Legendary Golden temple. This Gurudwara is the holiest Sikh Gurudwara in the state of Punjab, and there is something special about this place as it calms all your senses and puts you at peace.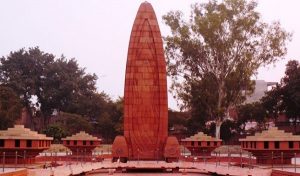 2. Jallianwala Bagh, Amritsar
This place is historically very significant, it is a public garden which is located in the city of Amritsar, Punjab. This memorial has been built in the honor of the innocent people who were killed at this very place during the infamous Jallianwala Bagh massacre, which took place during the British rule.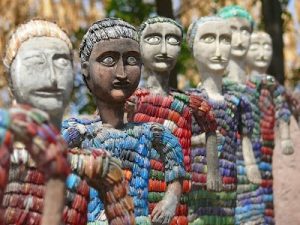 3. The Rock Garden, Chandigarh
The Rock Garden, located in Chandigarh is one of the most popular tourist attractions. The Rock garden depicts the true essence of creativity. It was started by Nek Chand a government official as a way to kill time back in the year1957. Presently, this sculpture garden spreads over 40 acres of land. What makes this place unique is the fact that everything here is made of waste material, like different types of bangles, wires, broken crockery, industry waste material and kitchenware.
4. The Zakir Hussain Rose Garden, Chandigarh
This place gets its name after India's former president Zakir Hussain. This rose garden is basically a botanical garden which is spread over 30 acres of land, with around 50,000 rose bushes of over1600 different species. A lot of events are hosted in this garden, the annual rose festival, which is also called the Festival of Gardens, is a major cultural event in city Chandigarh, which takes place in February or March. The major attractions include a variety of food, drinks, and exiting types of contests which are held for enthusiasts.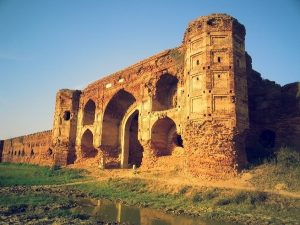 5. The Doraha Fort \ RDB fort
The Dohara fort is an extremely popular fort where several scenes of the blockbuster movie, Rang De Basanti was shot. Post the raging success of this movie, this fort got its 2nd name, the RDB fort. This picturesque fort is located about 2 hours from Chandigarh, near Ludhiana.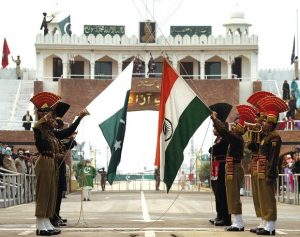 6. Wagah Border
Hundreds of people flock to the Wagah border every evening. This is an international border that separates our country India from Pakistan. The security forces of both the nations jointly undergo an interesting ceremony, which has an elaborate process, many people come here to witness this ceremony where the majestic changing of the guards is accompanied by the hoisting and the retreat of the respective nation's flags.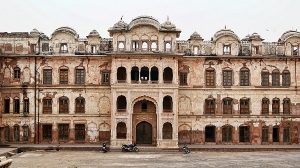 7. Qila Mubarak
An outstanding architectural delight which is located in Patiala, it is a symbol of Sikh Palace architecture. Qila Mubarak spreads over 10-acres of land and is in the heart of Patiala. It comprises of a main palace building, Qila Androon, a guest house- Ran Bass and a Darbar Hall. There is a Shiva Temple outside the main fort area.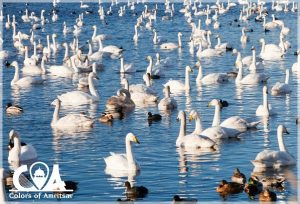 8. Harike wetland and bird sanctuary
It is the largest wetland in northern India, which is located in the Tarn Taran Sahib district of Punjab. This place is also home for several species of flora and fauna, and is also the most important biodiversity reserve. If you are a nature lover or love wildlife photography this is the right place for you.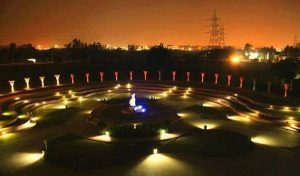 9. Garden of silence
The garden of silence is beautifully landscaped, it is located next to the very beautiful Sukhna Lake. Since this place is quiet it makes a perfect atmosphere for meditation.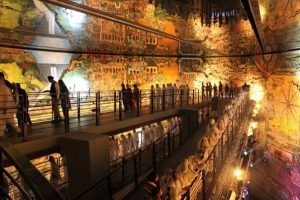 10. Virasat-e-Khalsa
This museum is located in Anandpur Sahib, and gives an insight into all the events that took place over 500 years ago; events related to the birth to Sikhism. This museum aims to irradiate the vision of the Gurus, their messages related to peace, brotherhood, culture and the heritage of Punjab. This museum was built in a duration of about 13 years, and in 2011 it was opened to the public.
Do remember that you when you are in Punjab, you sway with the lovely people, wonderful food, positive energy that the air in this state breathes. So when you are in Punjab, do what the Punjabis do.
Image Sources: Image 1,Image 2, Image 3, Image 4, Image 5, Image 6, Image 7, Image 8, Image 9, Image 10, Featured Image.
Meet the Author