Republic day is coming soon! Now since this day is a national holiday, after watching the parade on Doordarshan you would have a lot of spare time during the day. To keep the patriotic fever, I am suggesting these 12 patriotic Indian movies classics which you can watch on the auspicious day: –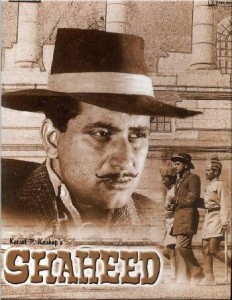 1.Shaheed – 1965
The movie was released in 1965 and is based on Bhagat Singh's life, the film is a classic and had won a national award for best feature film in Hindi. It narrates the story of freedom fighter Bhagat Singh Azad. The movie stars Manoj kumar and has been directed by S Ram Sharma.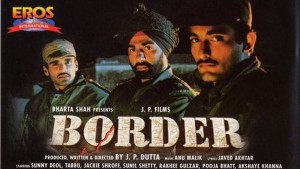 2.Border
Border is one of the best patriotic Indian movies of all times, it won't be wrong to say that it is the best war-based film ever made in the history of Bollywood. The movie is not fiction and is based on the battle of Longewala which was fought in Rajasthan during Indo-Pak War of 1971. The movie stars Sunny Deol as the lead and is directed by J.P Dutta.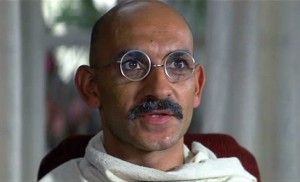 3.Gandhi
Like the tittle of the movie suggests, it is based on Mohandas Karamchand Gandhi. The film tells us about Bapu's journey from South Africa to India and his role in getting our country freedom from the British. The film had won 8 academy awards(Oscars). The film starred Ben Kingsley as the major lead and was directed by Richard Attenborough.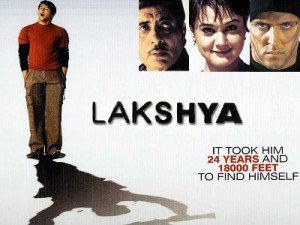 4.Lakshya
Laskhya stars Amitab Bachchan, Preity Zinta, Hrithik Roshan in lead roles. In the film we see Roshan playing the role of Lieutenant Karan Shergill who had lead his team to victory over Pakistani troops. It is a war drama film and has been directed by Farhan Akhtar.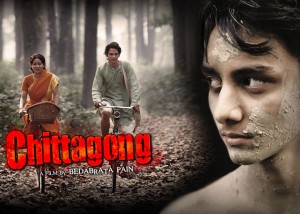 5.Chittagong
This is one of the most underrated films of Bollywood. The film stars Manoj Bajpayee and Nawazuddin Siddiqui in lead roles. The movie is set against the backdrop of a little known saga in 1930s British Colonial India which is now Bangladesh in which we see a group of brave schoolboys and young women led by a school teacher, Surya Sen took on the Empire. The movie revolves around the life of a 14year old boy, Jhunku. The film is directed by Bedabrata Pain.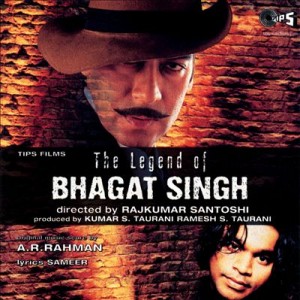 6. Legend of Bhagat Singh
The film is based on the life of Bhagat Singh, a freedom fighter who decided to sacrifice everything by becoming a revolutionary to free his country from the British. Only a handful of the films are based on Bhagat Singh, this is the best among them. Bhagat Singh has been portrayed by Ajay Devgan and the film is directed by Rajkumar Santoshi.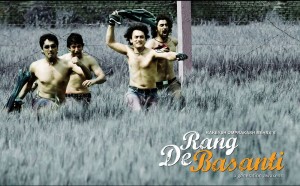 7.Rang De Basanti
The film has been directed by Rakeysh Omprakash Mehra and stars Aamir Khan, Siddharth Narayan, Kunal Kapoor, Soha Ali Khan, Madhavan, Alice Patten and Atul Kulkarni lead roles. Narrating a summary would destroy your fun, let's just say this is one of the best and most successful patriotic films made in Bollywood.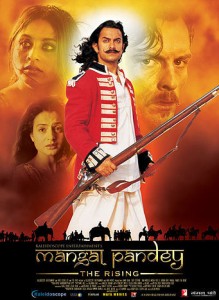 8.Mangal Pandey
The film is directed by Ketan Mehra and is based on the life of Mangal Pandey, a soldier known for his role in Indian Mutiny of 1857. The character has been portrayed by Aamir Khan and I must say he has done a commendable job on his part. The movie was declared a semi-hit by box office India.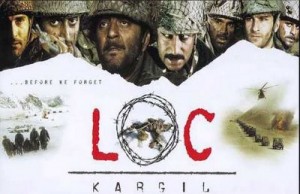 9.LOC Kargil
The film is based on the Kargil War which was fought between India and Pakistan in 1999. It tells us about the story of Indian soldiers fighting in Kargil and being remembered by their family. The film is written and directed by J.P Dutta. It stars Sanjay Dutt and Ajay Devgn in lead roles.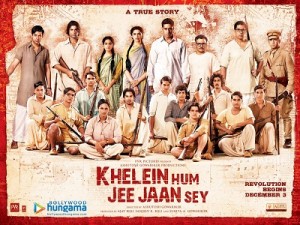 10. Khelein Hum Jee Jaan Sey
The film stars Deepika Padukone and Abhishek Bachchan in lead roles. The film has been directed by Ashutosh Gowariker and is based on book named 'Do and Die' by Manini Chatterjee. It is based on the Chittagong uprising of 1930. It is based about a teacher name Surjya Sen who has a flair for Independence and Swaraj.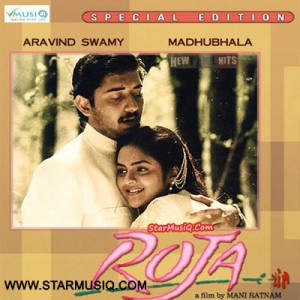 11. Roja
Unlike other patriotic Indian movies, Roja is basically a love story. The film stars Arvind Swamy and Madhoo in major leads and has been directed by Mani Ratnam. The film had become extremely popular and was subsequently released in Hindi, Marathi and Telegu. The film is based on the increasing fear of terrorist attacks across the world.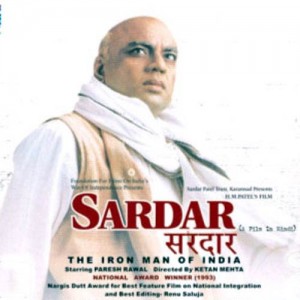 12. Sardar
Sardar is based on Sardar Vallabhbhai Patel who is one of India's greatest freedom fighters. The film stars Paresh Rawal as the major lead and has been directed by Ketan Mehta. The film tells us how Vallabhbhai became a part of the freedom struggle after listening to a lecture delivered by Gandhi.
So, these are a few patriotic Indian movies which you can look forward to watch this republic day.
Image Sources: Image 1,Image 2,Image 3,Image 4,Image 5,Image 6,Image 7 & Featured Image,Image 8,Image 9,Image 10,Image 11,Image 12.
Meet the Author